Are 'Girlfriends' Creator Mara Brock Akil and Her Husband Still Together Following His Cheating Scandal?
When it comes to creating quality content, especially anything to depicts African Americans in a positive light, Salim Akil and Mara Brock Akil are a dynamic duo. The husband and wife have been writing, producing, and directing partners for the past 20+ years. But a cheating scandal that had of the Black Lightning director in the center of chaos threatened to tear the marriage of he and his The Game creator apart. A recent Instagram post hints that the creator of Girlfriends is sticking by her husband.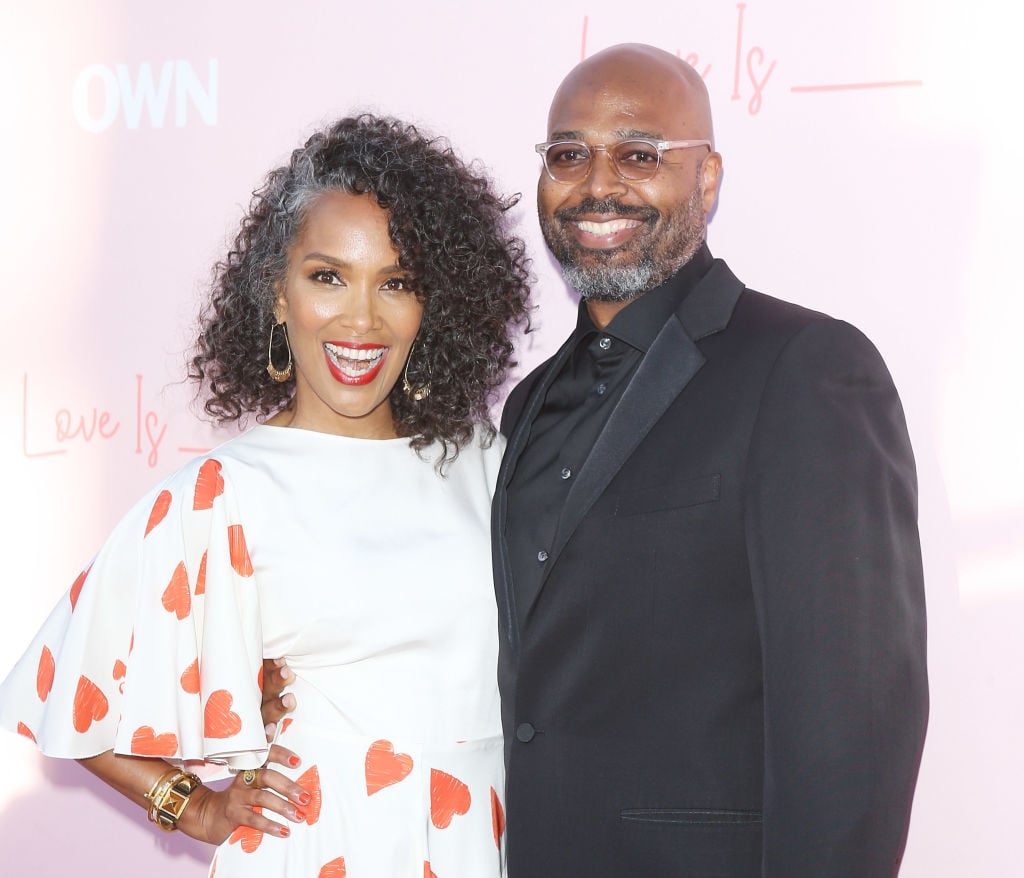 Salim Akil faces sexual abuse lawsuit
Salim and Mara have worked alongside each other for years but in 2018, his career outside of projects with his wife was on the rise. In addition to writing and directing on film and television series such as Soul Food and Jumping The Broom, he was working on a hit show Black Lightning. He was also working on a series with his wife about their love story titled Love Is, which aired on OWN. Everything came crashing down in November 2018.
According to an actress and aspiring filmmaker named Amber Brenner, she and Salim carried out a decade long affair, that Mara eventually became aware of. Brenner filed a sexual abuse and breach of contract lawsuit against Salim, claiming that he was physically and sexually abusive during their relationship – and that the Akils show, Love Is, was created out a script she shared with Salim in hopes of them working together.
In one of the abuse claims that was reported by Jezebel, Brenner accused Salim of multiple incidents involving physical violence in the form of slapping, strangling and forced sexual acts. 
Salim denied all allegations. Though he admitted he had a past relationship with Brenner, he said in a statement that read in part, "These allegations are deeply upsetting – but they are also totally untrue."
It was too late for some. OWN decided against picking up the second season of Love Is. His job on Black Lightning remained secure. 
Are Mara Brock-Akil and Salim Akil still together? 
Mara remained mum on the status of her marriage with Salim throughout the entire media frenzy. She never spoke publicly about the allegations against him, nor did she take a stand regarding whether or not she was sticking by her husband.
When their OWN show was canceled, she expressed her disappointment about the show's ending on Instagram and her hopes for what the show could have been. She also thanked everyone who worked on the show with her for their contributions.
Many fans assumed that Mara and Salim were no longer together, especially after the dropped Akil from her Instagram handle and changed it to @marabella. She also didn't post any photographs of her with her husband following the allegations behind made public. Mara instead focused on traveling around the world, sharing trips that she'd taken in India, Japan, and elsewhere. With the exception of a Father's Day tribute to Salim, Mara refrained from postin him on social media.
But it looks like the Akils are still going strong. For the first time in over a year, Mara posted a photo of she and Salim. On Christmas Day, she shared a photo wishing everyone a Merry Christmas with the caption, "MR and MRS CLAUS// What a beautiful way to end this year— shopping for those we love with grateful hearts together!"
Thankfully, the Akils were able to work through such a difficult time. Mara has even changed her Instagram handle back to include her last name!