Are Gwen Stefani and Gavin Rossdale Friends?
Once upon a time, the lead singer of No Doubt, Gwen Stefani, and the lead singer of Bush, Gavin Rossdale, fell in love, married, and started a family. The happy couple was together nearly 20 years before their 2015 split. Co-parenting aside, are Stefani and Rossdale still friendly? Here's what we know.
Gwen Stefani and Gavin Rossdale had a rough end to their 13-year marriage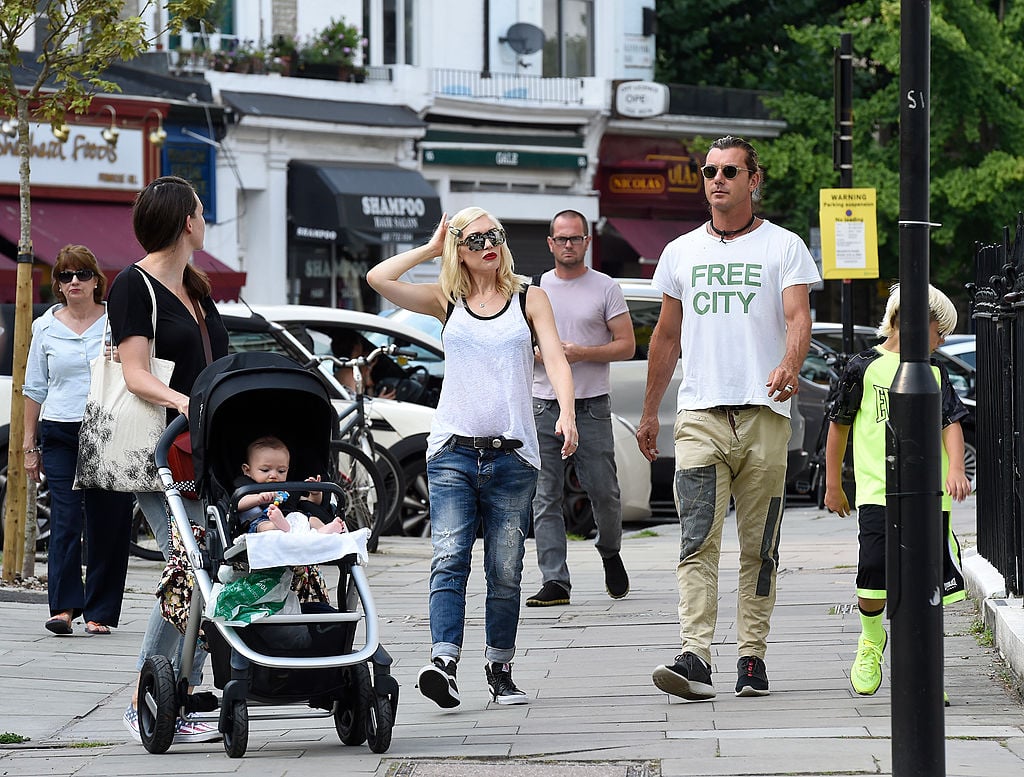 It's hard to remember a time Stefani wasn't gushing about boyfriend and fellow The Voice coach, Blake Shelton, who was also going through a divorce from country singer, Miranda Lambert. However, Rossdale and Stefani go all the way back to Bush's tour with the Goo Goo Dolls.
Their marriage appeared something of fairytales, but it all came crashing down when Stefani discovered Rossdale's affair with the nanny, Mindy Minn, to their children.
"One of the other nannies went to get the iPad for one of the boys and found texts and photos that Mindy had sent to Gavin," a source previously told E! News. "Gavin's texts were linked to the iPad and could be seen. They talked about meeting up to have sex and she sent naked photos."
Stefani confronted Rossdale about the nanny incident, but he allegedly denied the accusations until the nanny confessed, the source added.
"Everybody knows what happened next," she told Harper's Bazaar in 2016. Stefani performed at the Grammys, and her world came crashing down the next day."February 9. I obviously know the date."
She described that time of her life as "the beginning of hell." A big part of that was keeping it hidden from her children and the world while navigating a custody situation that had her kids away from her half the time.
Rossdale has an alleged history of cheating
In 2004, just a year after their marriage, a DNA test proved Rossdale was the father to a daughter, Daisy Lowe, years before meeting Stefani.
DNA tests revealed that he has a secret lovechild years before meeting Stefani, 40. She was said to be "devastated."
In 2010, Hole singer, Courtney Love, told Howard Stern that she, too, slept with Rossdale while he was married.
"You mean he was having sex with you while he was with her?" Stern asked.
"Everyone … yeah … and a few other people," Love said. "We didn't have a lot of pressure on each other, but we did like each other quite a bit."
She went on to say that Stefani knows about the relationship and, because of the timing, she must've forgiven him. Things unraveled in their own time anyway and maybe would have whether Love confessed her part, or not.
Are Stefani and Rossdale still friends?
Parenting while separated or divorced can be tricky. Stefani and Rossdale seem to co-parent in a healthy way. While Rossdale was last seen dating Natalie Golba, Stefani and Shelton — who she said she's "super in love" with — are arguably the world's cutest couple.
Rossdale told In Touch Weekly he just wants "Gwen to be happy."
"You know, we both manage to feed them and get them to school on time, more or less," Rossdale said. "They are doing really good. They're really happy, and that's it. We're doing the best we can."
"It was a lovely 20 years, and we have three amazing children. There were a lot of positives, and with time they'll become more and more obvious. The unconditional love she shows me is so powerful. It's one of the greatest gifts, and I'm grateful for her every day." 
Since Stefani publically credits Shelton for helping her move forward from her divorce, and Rossdale has nothing but good things to say about the mother of three of his children, we're guessing the two are friendly — but not exactly friends. Sometimes (like with raising children while not romantically together, that's enough.