Are Jenelle Evans and David Eason Back Together? This Move Is Sparking Reconciliation Rumors
Jenelle Evans and David Eason have been apart for months. After four years together, Evans announced in October 2019 that she was seeking a divorce from Eason. She packed up her things and moved out of the home she shared with her husband, vowing to never take him back. But could she have changed her mind?
The Teen Mom 2 star was recently seen out with Eason, sparking speculation that they made up and are secretly back together.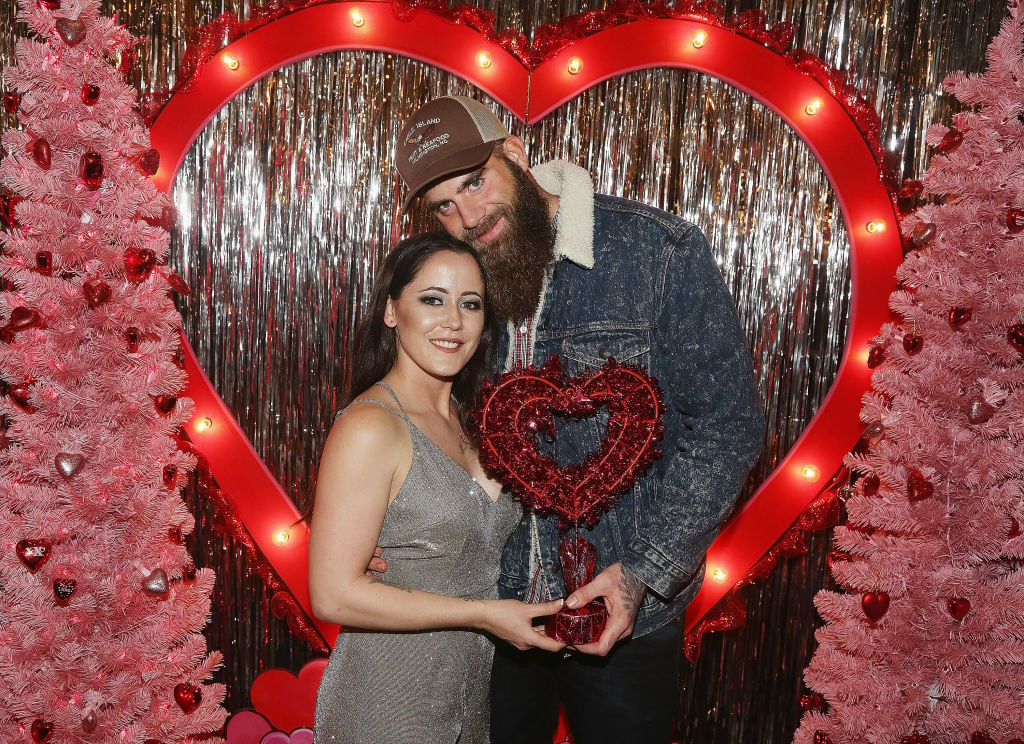 A look back at Jenelle Evans' split from David Eason
The pair had a major falling out after Eason shot and killed Evans' dog, Nugget, in May 2019. Evans was fired from Teen Mom 2 amid the scandal and temporarily lost custody of her children. (She has two kids, Jace and Kaiser, from previous relationships and shares daughter Ensley with Eason. Evans has since regained custody of her children.) She eventually announced plans to divorce Eason in a message shared on her Instagram page.
In November, she got a restraining order against her husband. In court documents obtained by E! News, Evans said she had become afraid of Eason due to "recent threats, his history of violence, his erratic behavior and his large stockpile of weapons." But she reportedly requested to have the order dismissed two months later.
Jenelle Evans and David Eason have been spending time together
After the order was dismissed, Evans and Eason were spotted hanging out in Tennessee. Photos published by TMZ show the pair walking closely and talking with Ensley, prompting rumors that they reconciled.
The speculation only mounted when they were seen together again at a bar in Tennessee on Feb. 8. According to TMZ, the two enjoyed a couple of drinks and had some barbecue at a local restaurant. Judging from photos, it appears that it was only the two of them.
The outings come amid news that Evans will not return to Teen Mom 2. She had repeatedly tried to get back on the show following her firing to no avail.
Have Jenelle Evans and David Eason reconciled?
Although it might look like it, sources say that Evans and Eason are not in a relationship and have "no plans" to get back together.
"Despite being out with David in Nashville, the divorce is still happening," a source told E! News. "There is no real change to their relationship situation. They are co-parenting."
"They have no plans to get back together. Jenelle was in North Carolina last month getting some of her things out of her home. David was visiting Nashville to see Ensley," the insider continued. "Jenelle and David are getting along, but they're working on their communication and relationship for the sake of Ensley. They are not reconciling."
Evans herself said in a YouTube video shared in January that she was single and simply trying to have a healthy co-parenting relationship with Eason.
"I need to think about my future, my kids and what I'm going to do in life and I don't need any distractions at all," she said. "And I noticed that guys can be a big distraction."
For now, her focus is on herself and her children — and that only.