Are Jennifer Aniston and Adam Sandler Really Friends?
Adam Sandler is a comedian best known for his slapstick funny films like Happy Gilmore, Water Boy, and Grown Ups. He also has his own production company, Happy Madison Productions, which has produced many of his most popular comedies. Sandler has been married to wife, Jackie, since 2003, and has two daughters with her: Sadie, age 13, and Sunny, age 10.
Jennifer Aniston is an actress best known for her role as the sassy yet lovable, Rachel, on the popular 1990s television show, Friends. She has also appeared in films like We're The Millers, Bounty Hunter, and Marley and Me. Despite countless marriage and pregnancy rumors over the years, Aniston is well known to be highly comfortable in her role as a single career woman.
Although these two seem to be an unlikely pair, interviews show they have great chemistry and are incredibly comfortable together. This was obvious when the duo appeared to do an interview together recently on Jimmy Kimmel Live. But are Aniston and Sandler really friends, or just faking it for the cameras? Here's what we know.
Are Jennifer Aniston and Adam Sandler really friends?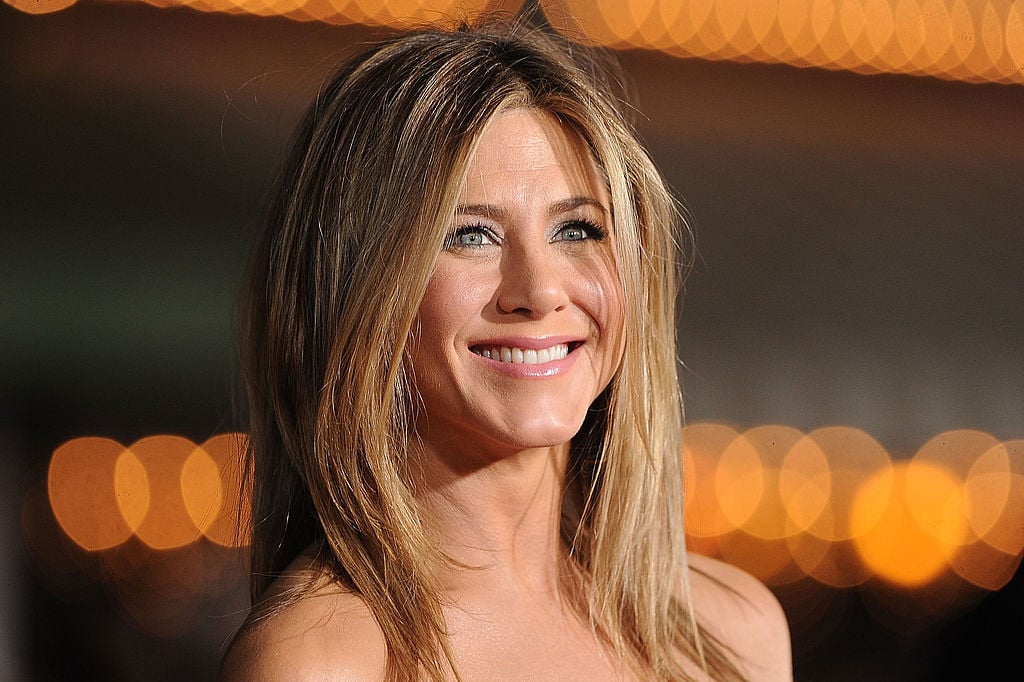 During the interview, Aniston and Sandler revealed that they aren't only friends in real life, but they've been friends for a very long time. In fact, the two met long before they became famous. During the early 1990s, Aniston was dating a friend of Sandler's. The two were just teenagers and met at Jerry's Deli while hanging out with a group of other kids. From that point on, Aniston and Sandler have been great friends.
Jennifer Aniston and Adam Sandler love and support each other
With her sex appeal and girl-next-door charm and his outright goofiness, Aniston and Sandler are one of the oddest pair of friends in Hollywood. According to them, however, they have nothing but love for one another, and they've supported each other throughout their 20-plus years of friendship. In fact, Aniston was a guest at Sandler's wedding and was even invited to his eldest daughter recent bat mitzvah. Also appearing at Sadie's bat mitzvah was Adam Levine — at her special request, of course.
Jennifer Aniston and Adam Sandler have worked together before
Aniston isn't only friends with Sandler in her personal life — the two have worked together before. In fact, they starred together in 2011's romantic comedy, Just Go With It, together. The film revolves around a plastic surgeon who takes a trip to Hawaii and convinces his assistant to pose as his significantly younger girlfriend.
Aniston claims that it was hard to even pretend to be romantic with Sandler because he's "like her brother." The duo also revealed they improvised on-the-spot for some of the film's funniest lines. According to Sandler, Aniston's improvisation got the most laughs.
Jennifer Aniston and Adam Sandler will be working together again
https://twitter.com/AdamSandler/status/1129495031620952064/photo/1
Aniston and Sandler got another chance to appear on screen together when they starred together in Netflix's upcoming film, Murder Mystery, which was filmed in Italy. It appears that Aniston will, once again, have to fight off her laughter because she'll be posing as Sandler's love interest for a second time.
Aniston and Sandler will be starring as a husband and wife who are your average people that manage to take a high-society cruise. During their trip, the two are framed for the murder of a billionaire who was also on board, and a "who dun it" plot line ensues. Aniston recently joked that even she didn't know who actually did it. The movie is set to debut on the popular streaming service on June 14th, so fans won't have to wait long to see it.