Are Jennifer Aniston and Courteney Cox Real-Life Besties?
Jennifer Aniston and Courteney Cox go way back, but are they still friends off camera?
Former Friends cast member and current rom-com star Jennifer Aniston is busy promoting her newest screen romp with Adam Sandler in the new Netflix original Murder Mystery movie. In a recent appearance on the popular daytime TV show The Talk, it was revealed September will mark the 25th anniversary of when Friends first aired back in 1994.
Once again the age-old question of whether or not the cast will reunite for a reboot was raised. When asked if Aniston had heard anything from her former castmates about a possible remake. Aniston replied: "Not a peep."
This makes us wonder about the off-air relationships of these actors especially if Aniston and Courteney Cox are "friends" in real life.
Are Jennifer Aniston and Courteney Cox best friends?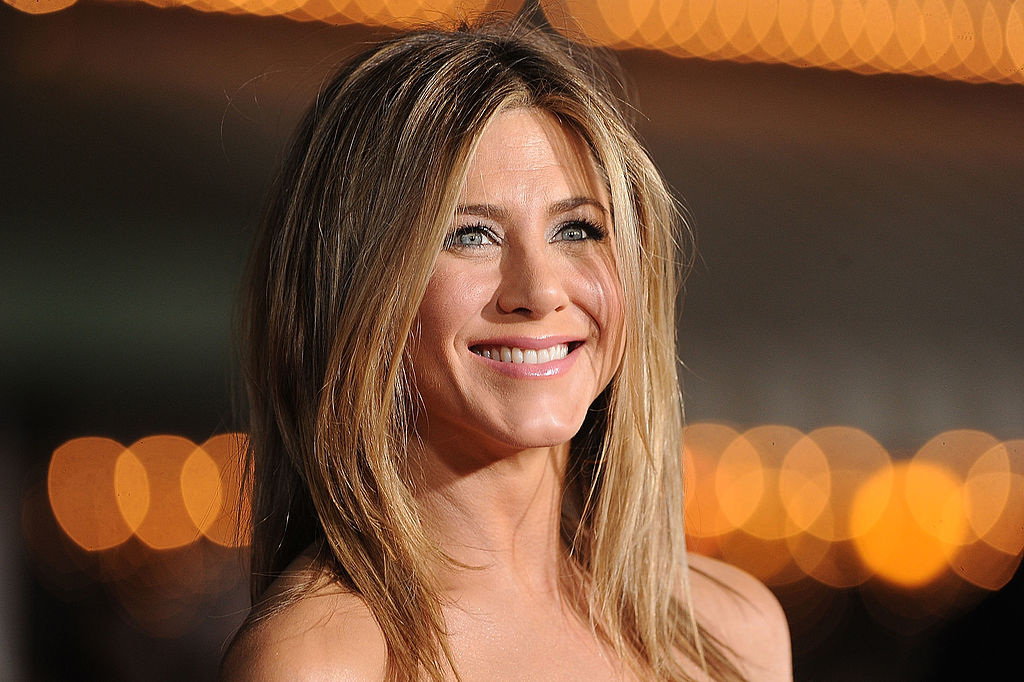 The quick and resounding answer to this query is they are big-time besties as they briefly touched on this topic during her appearance on the show. Sitting in the co-chair slot at the table Vanessa Williams made this statement to Jennifer: "Now I know you're not on social media but your bestie Courteney Cox is."
This was in reference to a post from former castmate Courteney in a post using a gender swap app that bore a striking resemblance to actor Jared Leto.
Quick-witted Aniston comedically replied: "It's uncomfortable how handsome she is as a guy and it just goes to show how stunning she is" and the discussion moved on to when Aniston celebrated her 50th birthday at a party earlier this year. Hitting the half-century mark, she is still stunning in her own right and this type of praise for her gal-pal is proof positive they still have a tight relationship.
Jennifer Aniston and Courteney Cox are there for each other
Fans of Friends always remember the opening lyrics of the show whose chorus reminds us "I'll be there for you like you've been there for me." That describes the off-screen friendship of Cox and Aniston to a tee. This includes the fact they're still buddies with Lisa Kudrow who played fun-loving and flaky Phoebe in the long-running and popular television series. 
When it comes to the friendship between Jennifer and Courteney, they've both suffered high-profile divorces and breakups from their celebrity partners in the past. There was Cox's split from long-time husband David Arquette and Aniston's break-up with Brad Pitt after their lengthy relationship ended and Jennifer's recent divorce from actor Justin Theroux … "when it hasn't been your week, your month or even your year …"
Jennifer Aniston and Courteney Cox going the distance
Ongoing support is a two-way street and it would appear as though these gals have been driving down some bumpy roads together over the years. But it hasn't always been potholes for this pair when you consider they've been pictured in more pleasant circumstances. US Weekly recently reported not only was Cox in attendance for Aniston's milestone birthday soiree, but they were also spotted at the Sunset Tower Hotel in Los Angeles having a blast just days before Jennifer celebrated her date of birth.
Jennifer Aniston and Courteney Cox spend a great deal of time together
Think about it this way, devoid of all of today's technology, the cast of Friends came of age during a time when society didn't have all our omnipresent handheld devices at their disposal and social media platforms like Facebook were created the same year Friends came to a conclusion in 2004. Similar to how it was portrayed on the small screen, their friendships developed over time where they simply "hung out" at Central Perk and continued to invade each other's personal space much to our entertainment. 
Let's remember Aniston, Cox, and Kudrow have continued to stay in touch via text messages and remain best buds in real life after spending over a third of their young lives together while filming Friends. While we may never see all six of the cast members reunited on-screen, it's heartwarming for fans to know they're still friends in the real world.