Are Justin Timberlake and Britney Spears Friends Today?
Britney Spears and Justin Timberlake were once pop music's darling couple. So many of their fans closely followed their relationship and couldn't get enough of seeing them on the red carpet together. Many were then crushed when they heard the news that the pair had called it quits. Now all these years later, the "Baby One More Time" artist got people talking when she shared a video dancing to JT's song "Holy Grail."
This isn't the first time Brit has got down to one of her ex's tunes and now some are wondering if Spears and Timberlake are friends today.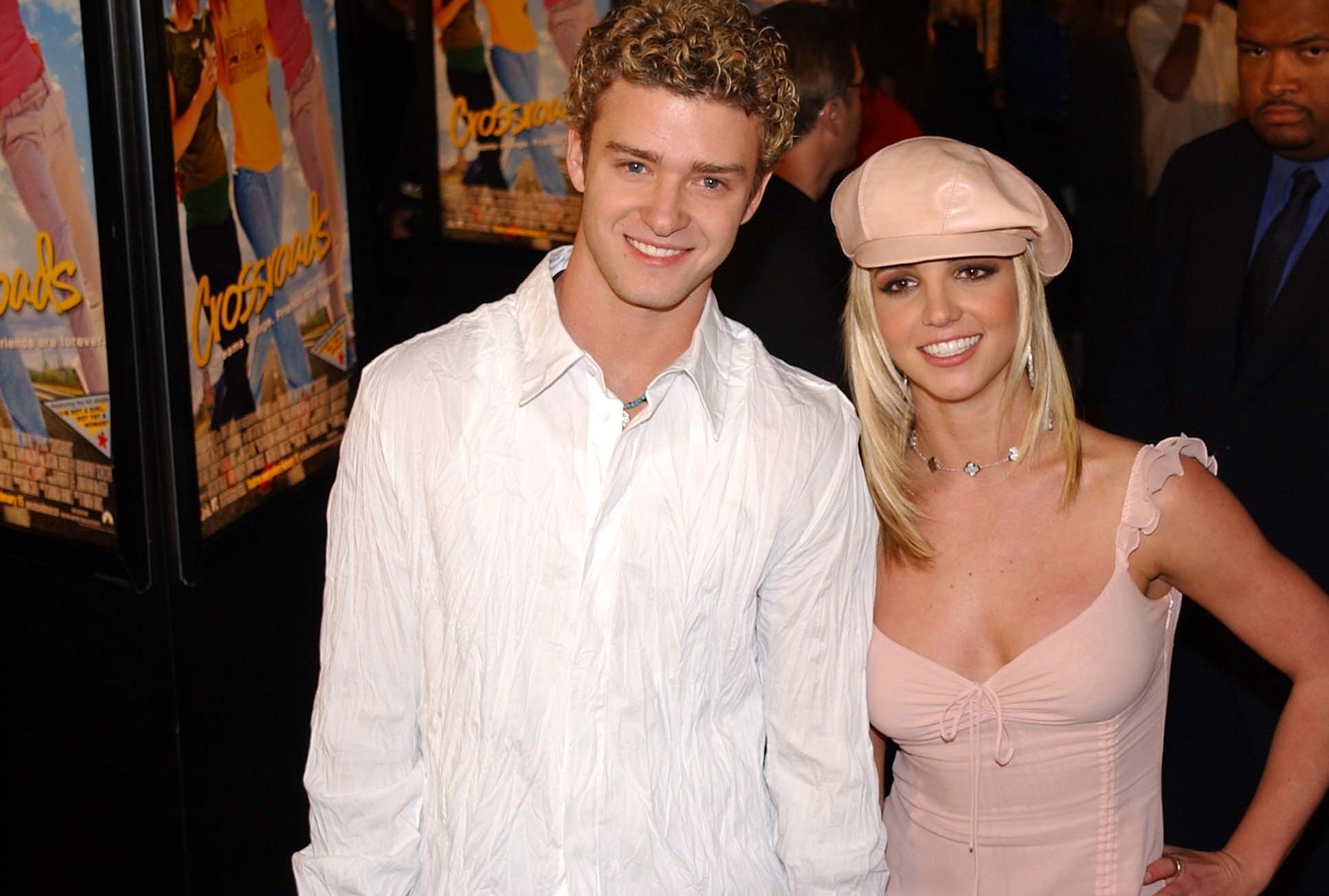 When Spears and Timberlake dated
Spears and Timberlake met back in 1992 when they were cast on Disney's The All-New Mickey Mouse Club alongside other future pop stars like Christina Aguilera.
The two reconnected in 1998 when Timberlake was in the band NSYNC and Spears opened for the group during their tour. By 1999, their romantic relationship was in full swing and they were one of the most-talked-about couples on the planet.
They made plenty of memorable appearances together including when they wore matching denim outfits to the 2001 American Music Awards. The following year, the duo did a photoshoot with Hello! Magazine which Timberlake's family was even a part of. But before the issue hit newsstands, the pop stars had broken up.
RELATED: Inside Eminem and Christina Aguilera's Feud
Why they split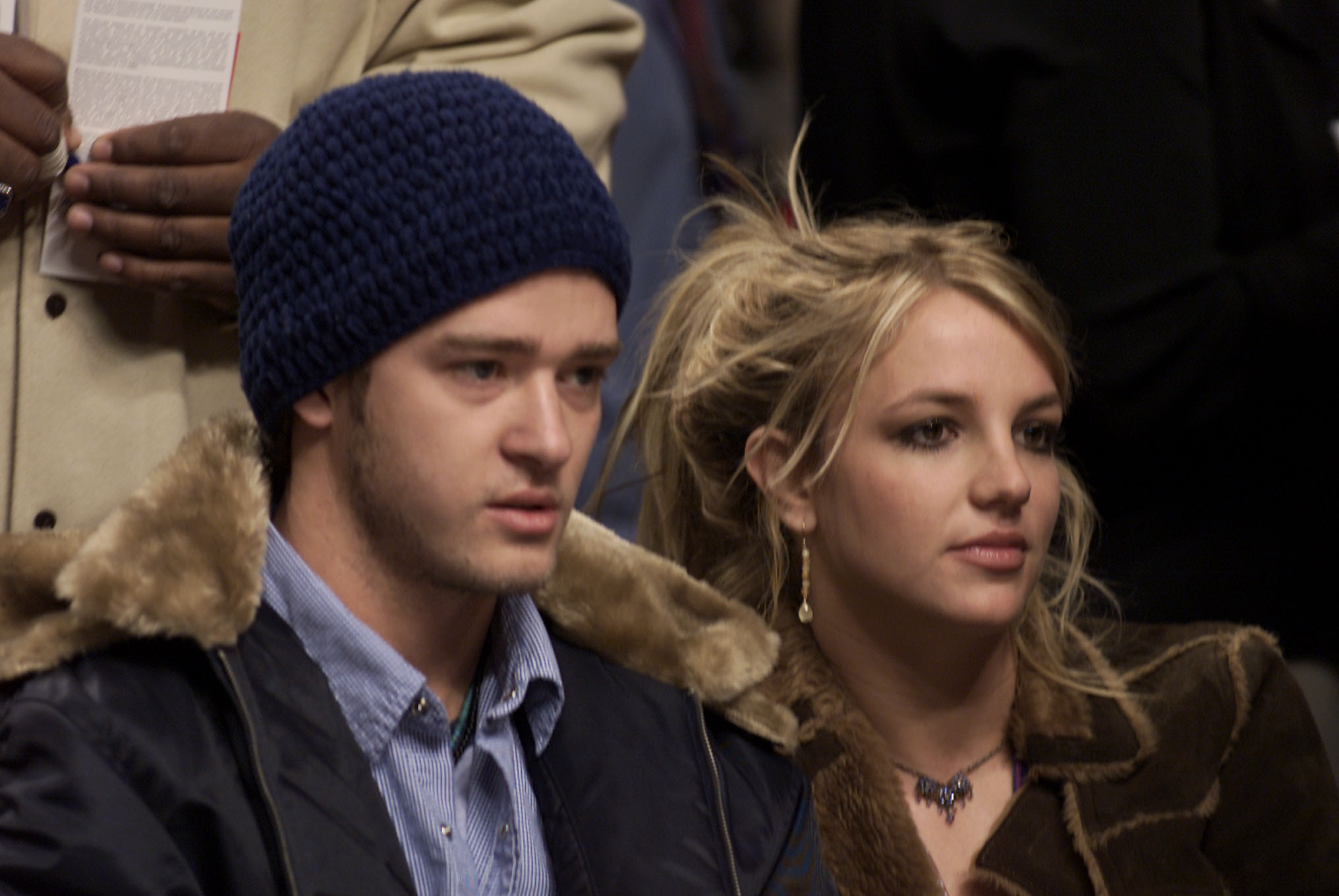 So after three years of dating what went wrong? Well, it's been reported that the reason for their breakup was because Spears cheated on Timberlake with dance choreographer Wade Robson.
"The breakup was absolutely heartbreaking for me," Timberlake told The Telegraph (per The Sun).
A few months after they split Timberlake released his hit "Cry Me a River" and given the timing, fans couldn't help but assume it was about Spears. The video even featured a Britney look-a-like.
"I've been scorned. I've been pissed off. The feelings I had were so strong I had to write [the song]," Timberlake stated in his autobiography Hindsight.
According to Spears, Timberlake called her before the video came out to tell her about it and ask if it was OK. He reportedly told her that it wasn't a big deal, but when she saw it she felt different. "Then, it came out, and I said, 'I should've freakin' said no to this sh*t!' I was so like, 'Whoa. What is going on right now?'" the pop princess recalled during an interview with Rolling Stone.
RELATED: Justin Timberlake Wrote 'Cry Me a River' in 2 Hours After He and Britney Spears Broke Up
Are the stars friends today?
While they were both hurt then, time has healed those old wounds.
Spears even called her former beau a "genius" in 2018 when she posted an Instagram video of her jamming to his track "Filthy." She captioned the clip: "I know we had one of the world's biggest breakups 20 years ago …… but hey the man is a genius !!!! Great song JT."
Timberlake then proved there's no bad blood between the two by commenting on the video with raised hands and laughing-crying emojis.
Timberlake married actress Jessica Biel in 2012 and Spears has been in a relationship with her boyfriend Sam Asghari since 2016.