Are Katie Maloney and James Kennedy From 'Vanderpump Rules' Friends?
Kate Maloney-Schwartz from Vanderpump Rules gave boss Lisa Vanderpump an ultimatum last year. She told Vanderpump to either fire James Kennedy or she'd leave SUR.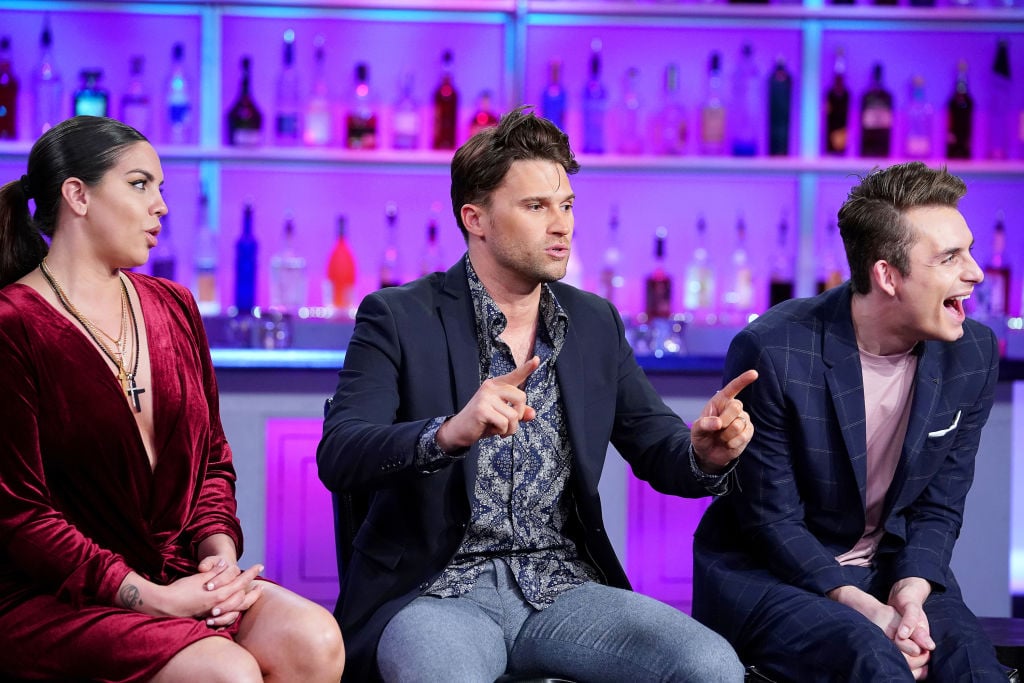 Kennedy fat-shamed Maloney-Schwartz during Pride Day at the restaurant last year. This wasn't the first time Kennedy attacked Maloney-Schwartz about her weight and she had enough. Kennedy also often lashed out at the cast when he was drunk, which was often while he was at work as a D.J. at SUR.
Vanderpump felt she had no choice but to let the young D.J. go. He begged for forgiveness and even vowed to stop drinking. He wasn't hired back last season and was shunned by most of the cast. Only Tom Sandoval and Ariana Madix showed Kennedy any compassion at the time. While he was considered to be poison to most of the cast, a year made a significant difference in how he is viewed.
Are Maloney-Schwartz and Kennedy friends again?
Maybe they aren't going out for tea together, but Maloney-Schwartz made a comment on her Instagram story hinting that she and Kennedy are in a good place today.
She played "ask away" on her Instagram story. A fan asked if she was stuck on a deserted island, which would she rather do? Be completely alone for a year or be stranded with Kennedy for a month? Maloney-Schwartz emphatically answered, "DJ James Kennedy!!!"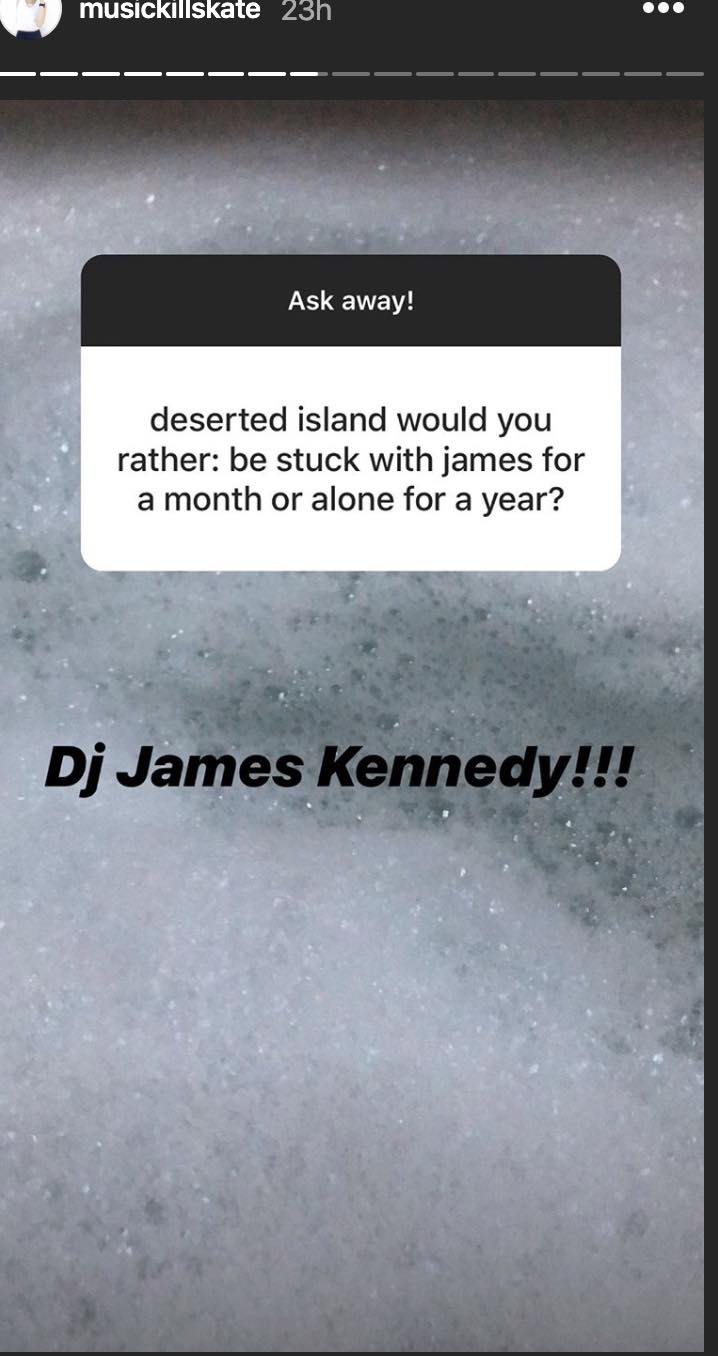 A year ago, Maloney-Schwartz definitely would have opted to be alone and far away from Kennedy. Weeks after the fat-shaming incident her husband Tom Schwartz and Sandoval tried to invite Kennedy on a trip with the rest of the cast. Maloney-Schwartz quickly shut the invite down, forcing the guys to rescind the invitation, leaving Kennedy out in the cold.
Even Jax Taylor likes Kennedy now
Jax Taylor was another cast member who had nothing but negative comments about Kennedy. He couldn't stand Kennedy last season and would roll his eyes any time Kennedy would enter the room. But today, he is extremely supportive of the D.J. even saying he is proud how much Kennedy has grown.
Before his appearance on Watch What Happens Live with Andy Cohen, Taylor hosted an Instagram live session. A fan asked Taylor about Kennedy which is when Taylor heaped praise on the DJ. He backed up his comments during his appearance on WWHL. Taylor also tweeted that he wished Kennedy well. "To be honest I've spoken to James maybe 3 times in the last year in passing for a few minutes each time, I gotta give him credit he's made a lot of positive changes and he looks a lot healthier. Proud of him, the dj life can be rough but it looks like he has it under control."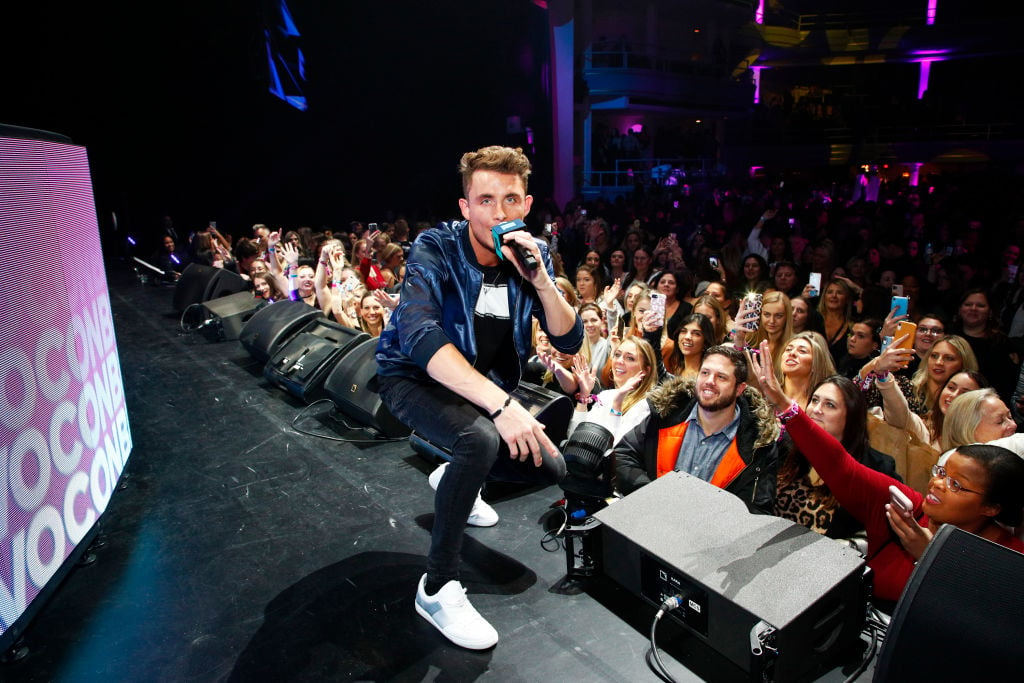 Taylor publicly apologized to Kennedy immediately after the explosive season 7 reunion. Kennedy told Taylor he needed to "get over" his father's death, which sent Taylor into a fury.
But, Taylor knew he needed to find restraint. "I apologized," he admitted to ET. "You know, you get into these reunions, you haven't seen any of these people in a long time, you got pent up aggression or whatever, and sometimes you say things you don't mean or you say things you do mean, but it was taken a little bit out of context. I apologized. It is what it is."