Are Kendall Jenner and Her "Quarantine Road Trip" Partner Devin Booker Dating?
Kendall Jenner has broken her stay-at-home routine to go on a road trip with NBA player Devin Booker, and the internet has thoughts.
While the supermodel is fully entitled to hanging out with whoever she pleases, fans are speculating that she and the athlete have more than just a friendship going on between them.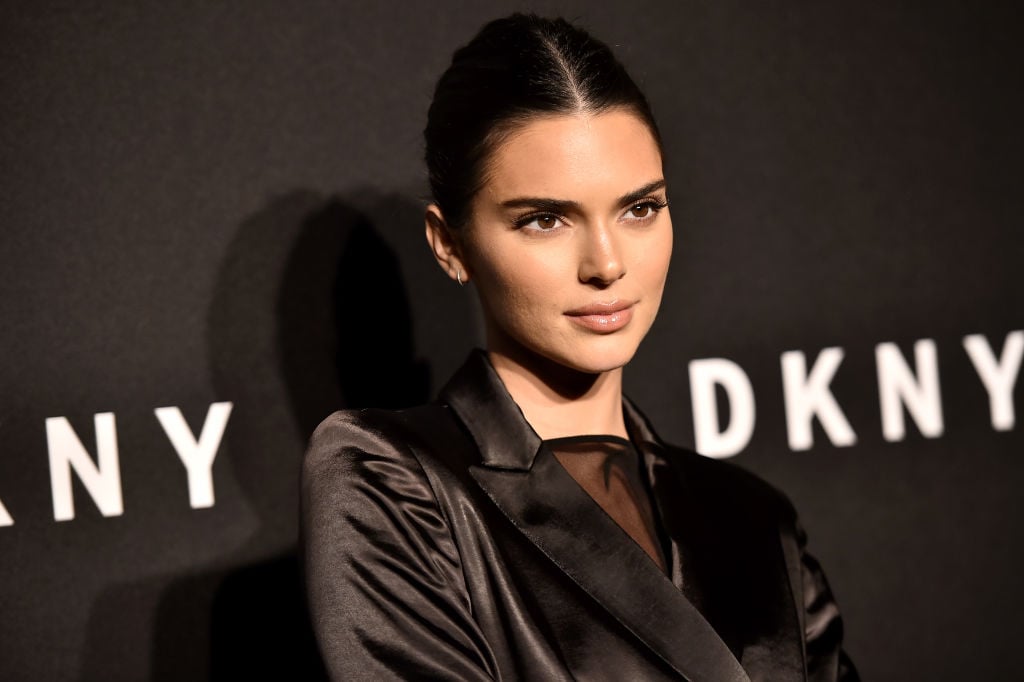 So is Jenner dating the NBA hunk, or are the pair just good friends? Keep on reading to find out.
Sources claim Jenner and Booker are just friends
After being quarantined in her house for days on end, Jenner was itching to get out and decided to escape from Los Angeles for some much-needed "fresh air."
On Apr. 29, TMZ reported that the supermodel had gone against California's Stay-At-Home mandate to go on a road trip with NBA star Devin Booker. Booker plays for the Phoenix Suns and has been running in the same social circle as the model since 2018.
After picking Jenner up in his fancy Mercedes-Benz Maybach, the two hit the road for a quick trip to Sedona. While taking a bathroom break at a rest stop near Arizona City, the pair seemingly gave off the vibe that they're dating, but sources over at TMZ insists the two are just friends.
"Kendall and friends have a small social circle amongst the group, who have been following the same social distancing and physical distancing guidelines. Devin is a friend and is part of the small group. They took a road trip for some much-needed air," a source shared with the outlet.
After photos of Jenner and Booker's spontaneous adventure surfaced online, internet trolls didn't hesitate to slam the model for not only taking a nonessential road trip amid a global pandemic but for dating yet another NBA star.
Critics were quick to note that this isn't the first time Jenner has been linked to a basketball player. Back in 2018, the model became romantically involved with 76ers player Ben Simmons and the two dated on-and-off for a year. Before Simmons, Jenner was in a relationship with six-time NBA All-Star Blake Griffin for a few months.
After pointing out these facts, critics began slamming the Keeping Up With the Kardashians star for allowing herself to be passed around by athletes.
"Nba players passing around Kendall Jenner," a person wrote in a now-deleted tweet.
The supermodel clapped back at fans who criticized her dating life
While many people agreed with this critic's speculation about Jenner's dating life, others were quick to come to her defense, noting that she can hang out and date whoever she wants.
"Why is it men can date whoever they like but when women are weighing up their options we get [criticized]? Sick of this sexist BS," a fan tweeted.
One person even went as far as to point out that Jenner could be the one doing the passing, which they see nothing wrong with. "Maybe she [is] passing them around," the Twitter user wrote.
Eventually, Jenner joined in on the conversation and retweeted the user's sentiment by writing, "they act like i'm not in full control of where i throw this cooch."
Fans immediately began to praise the model for speaking her mind and not letting trolls objectify her. "SAY LOUDER FOR THE PEOPLE IN THE BACK," one fan wrote. "Did you just……. maybe we have to stan," someone else chimed in. Kylie Jenner even quipped, "Lmfao tweet of the year." 
The supermodel clearly isn't afraid to put critics in their place and, hopefully, won't have to deal with people saying negative things about her dating life moving forward.
While we wish it were that easy, we're sure this won't be the last time the internet throws around theories of what's going on between the model and a male companion.
But for what it's worth, we're pretty sure Jenner isn't looking to become anything more than just friends with Booker.