Are Kim Kardashian and Kanye West Really Planning for a 5th Baby?
Kim Kardashian and Kanye West have had some strange ups and downs throughout their nearly six-year marriage, but one thing that seems to unite the couple is their dedication to their children. 
They began their family in 2013, the year before they tied the knot. In fact, their first daughter, North, was born just before West proposed to Kardashian. At the time, many fans speculated that the relationship wouldn't last (after all, Kardashian had famously ended her marriage to Kris Humphries after only 72 days).
However, the pair have proved all of the critics wrong and gone on to have a lasting marriage with an ever-growing family. 
Now it looks like they may be ready to grow their family once again by welcoming a fifth baby.
Kim Kardashian's early pregnancies were very difficult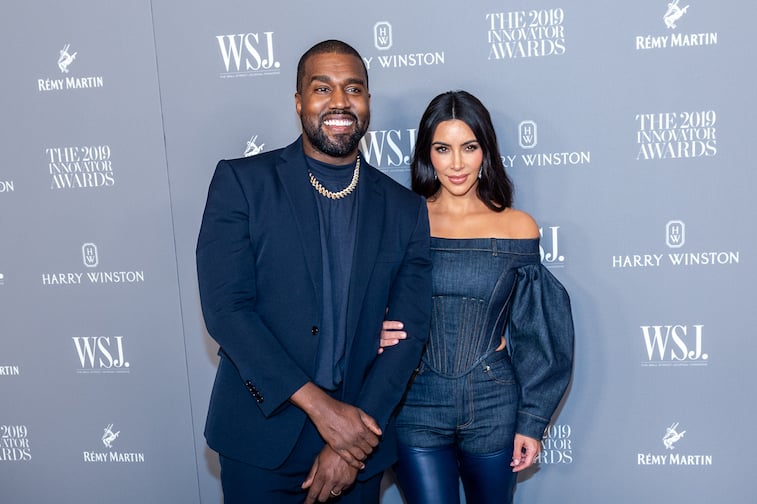 At this point, the pair have four children together. North is 6, and she was joined by her little brother Saint (now 4) in 2015. Their sister Chicago was born in January 2018 and is almost two years old. Finally, baby brother Psalm was born in May 2019; he is currently 8 months old.
However, Kardashian only physically carried the first two pregnancies. Both Chicago and Psalm were born via surrogate. Her pregnancy with North was rife with complications. The little girl arrived nearly six weeks early because Kardashian suffered the life-threatening condition of preeclampsia.
After the birth, Kardashian's placenta grew into her uterus instead of dispelling as typical. 
These complications made getting pregnant with Saint difficult, and she used in vitro technology to accomplish the goal. Unfortunately, that pregnancy was also physically dangerous, leaving Kardashian with another case of preeclampsia.
Kardashian had a long recovery from the scary ordeal. "After that, I had to have five different operations within a year and a half to fix the damage that all of that did on the inside," she explained. 
Kardashian turned to surrogacy for her later pregnancies
After those terrifying experiences, Kardashian decided that it was too dangerous for her to carry another pregnancy. Instead, she turned to surrogacy for the births of her third and fourth children. Each of the children had different surrogates, and the women's identity has been kept private as part of the agreement.
While surrogacy was certainly the safer route in Kardashian's case, it wasn't necessarily an easy one. Kardashian has noted that it is difficult to have no control over the situation, and her surrogates were given a list of strict rules to help ensure the safety of the babies.
While the surrogates had to stay away from cat litter and hair dye, they also got a ton of perks. These included a hefty monthly payment as well as access to pregnancy massages and a personal trainer.
Are Kardashian and West really considering a fifth child?
It seemed like Kardashian was finished having children after the birth of Psalm. At the time, she noted that four children was a lot to handle: "I don't think I could handle more than that," she stated. "My time is spread really thin and I think it's important in all couples, the mom gives the husband as much attention as the kids."
Indeed, her time was spread so thin that she almost missed Psalm's birth! She had landed the coveted solo cover spot on Vogue magazine, and tradition dictated that she attend the Met Gala.
The preparation for the event was more than a year in the making, so she was already committed before her surrogate even became pregnant. When she found out that Psalm's due date was so close to the gala, she was nervous. In the end, it turned out alright.
The event took place on May 3, and Kardashian was able to make it back in time to be present for the birth of her son on May 9.
Perhaps the stress of those early days has started to fade, because sources are reporting that Kardashian and West are now considering using a surrogate for a fifth child.
RadarOnline suggests that it is mostly West who is determined to grow the family even further: "Kanye wants as many blood heirs to inherit his legacy. He says it's no coincidence that he and Kim got back on track after the last baby came into their lives." 
However, Kardashian may also be facing some internal pressure as she approaches her 40th birthday later this year. "She's got this 'now or never' attitude about having one more kid," the inside source explained.
Since the fifth child would almost certainly be born via surrogate and West and Kardashian typically keep their impending pregnancies under wraps, it will be difficult to tell if these rumors are true. We'll just have to keep an eye out for a new addition to the famous family.