Are Kanye West and Kim Kardashian's Kids Vaccinated?
It's hard to imagine Kanye West saying anything that truly shocks anyone these days. After all, the hip hop artist and fashion mogul has taken the world by surprise with his commentary so many times that you would think we'd be immune by now.
However, his most recent claim that he's going to run for President — which isn't even his first declaration of the ambition — has certainly grabbed people's attention. If hopping into the highest political race in the land four months before the election in an extremely divided time wasn't shocking enough, West followed up the announcement with commentary that left people scratching their heads even more. 
One of those comments has fans wondering about the health and safety of his family. In particular, are Kanye West and Kim Kardashian West's four children vaccinated? 
Kanye West has a history of politically-charged statements
Never one to concern himself with people-pleasing, West has spent much of his public life causing a stir with political comments.
Years ago, West jumped from an up-and-coming rapper to a global headline when he famously declared on live TV that then-President George Bush didn't care about Black people. Over time, West's public political comments would add up to a bizarre equation that has left critics wondering what, exactly, the artist believes.
He was once publicly a big supporter of Donald Trump, and while he made the comments about Bush's lack of attention to Black causes, he also called slavery a choice. His political rants frequently left people around him uncomfortable and confused.
As far as where he is politically aligned these days, he has denounced his former support for Trump — now his rival for the presidency — and has declared he'll be running for the office under the "Birthday Party," refusing to associate himself with any major or minor political party in the country. 
Follow-up to the announcement caused more confusion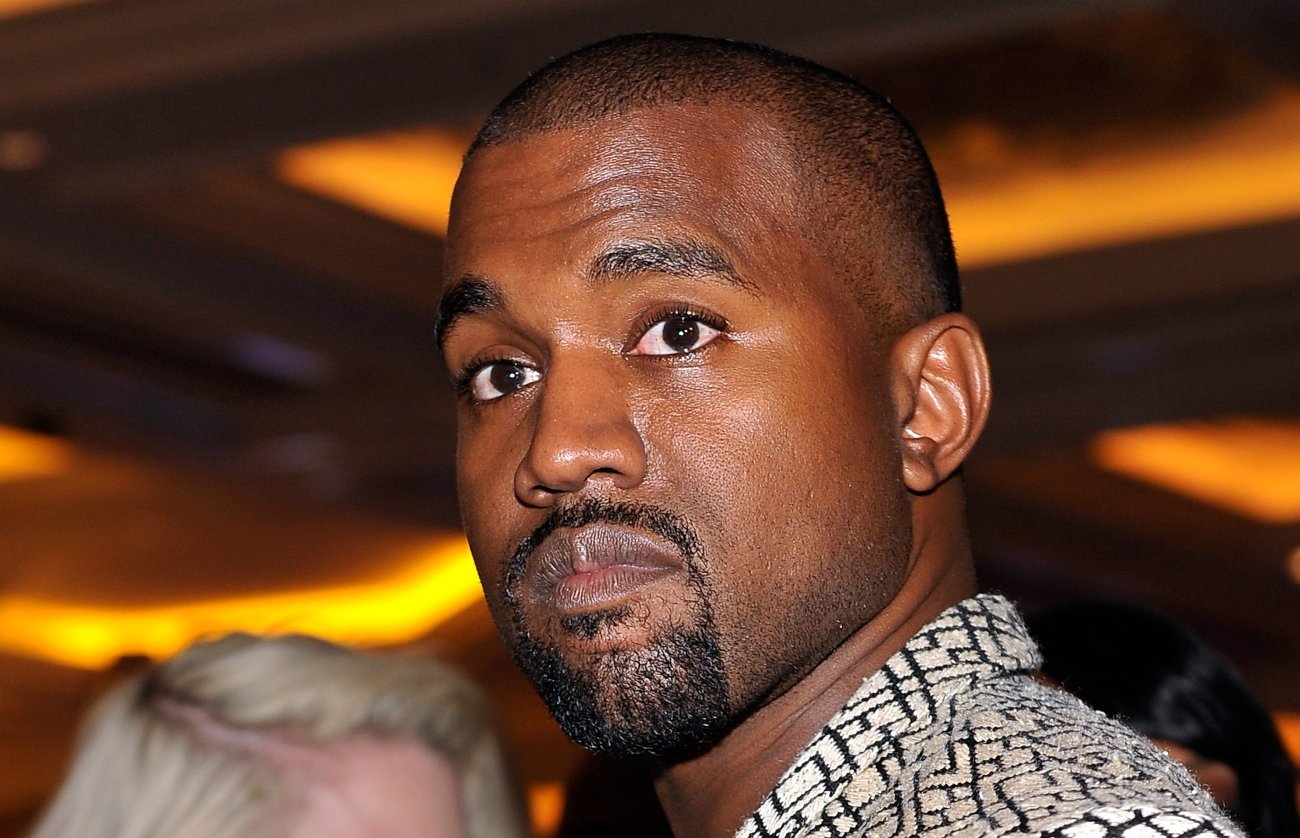 Of course, West got people's attention when he made the claim that he would run for President, and Forbes reached out to learn more. West, who initially announced his candidacy via social media, was happy to provide all kinds of insight into his personal and political leanings.
The rapper answered questions over what Forbes calls "four rambling hours of interview" via text. Since then, the mogul has deleted his Instagram and Twitter accounts, so it's reasonable to assume he's now in a less forthcoming mood.
Prior to the shutdown, however, West opened up about everything from his views on Planned Parenthood (he's against it) to his organizational model for the White House (it will be like Black Panther's Wakanda). 
Among the details revealed, West let it be known that he is against vaccinations. "It's so many of our children that are being vaccinated and paralyzed," the rapper wrote.
As far as a potential vaccine for the deadly virus COVID-19, West explained that he was skeptical of it and called it "the mark of the beast."
He said: "It's so many of our children that are being vaccinated and paralyzed. … So when they say the way we're going to fix COVID is with a vaccine, I'm extremely cautious. … They want to put chips inside of us, they want to do all kinds of things, to make it where we can't cross the gates of heaven. I'm sorry when I say they, the humans that have the Devil inside them. And the sad thing is that, the saddest thing is that we all won't make it to heaven, that there'll be some of us that do not make it."
Fans wonder about Kanye West's kids
Further baffling those who have read West's comments about vaccines is the fact that his wife, Kim Kardashian West, has been vocally supportive of vaccines.
According to Insider, a 2013 episode of KUWTK featured Kardashian taking all of her children to get Tdap vaccines, a vaccination that helps protect against multiple illnesses, including whooping cough.
In the episode, one of Kardashian West's sisters expressed concern about getting the vaccine, and the doctor informed her she would not be allowed around baby North per Kim Kardashian West's request unless she was fully protected through vaccination. 
As far as whether Kardashian's stance has changed to better align with her controversial husband's in the years since that episode, there is no real way to know. However, Kardashian has publicly distanced herself from her husband's political views in the past, and it seems quite possible that this will be the case here as well.