Are Kylie Jenner and Iggy Azalea Friends?
While some previously assumed that the two were developing a friendship, it was never confirmed if Jenner and Azalea ever became the close pals.
For years, the question on many Kylie Jenner fans' minds has been: "Is she friends with Iggy Azalea?" While some previously assumed that the two were developing a friendship, it was never confirmed if Jenner and Azalea ever became the close pals fans had hoped they would turn into.
But after the makeup mogul's ex Travis Scott was caught liking the Australian rapper's photos, we can't help but wonder if Jenner and Azalea are still cordial with one another or if any chance of them one-day being besties is now gone.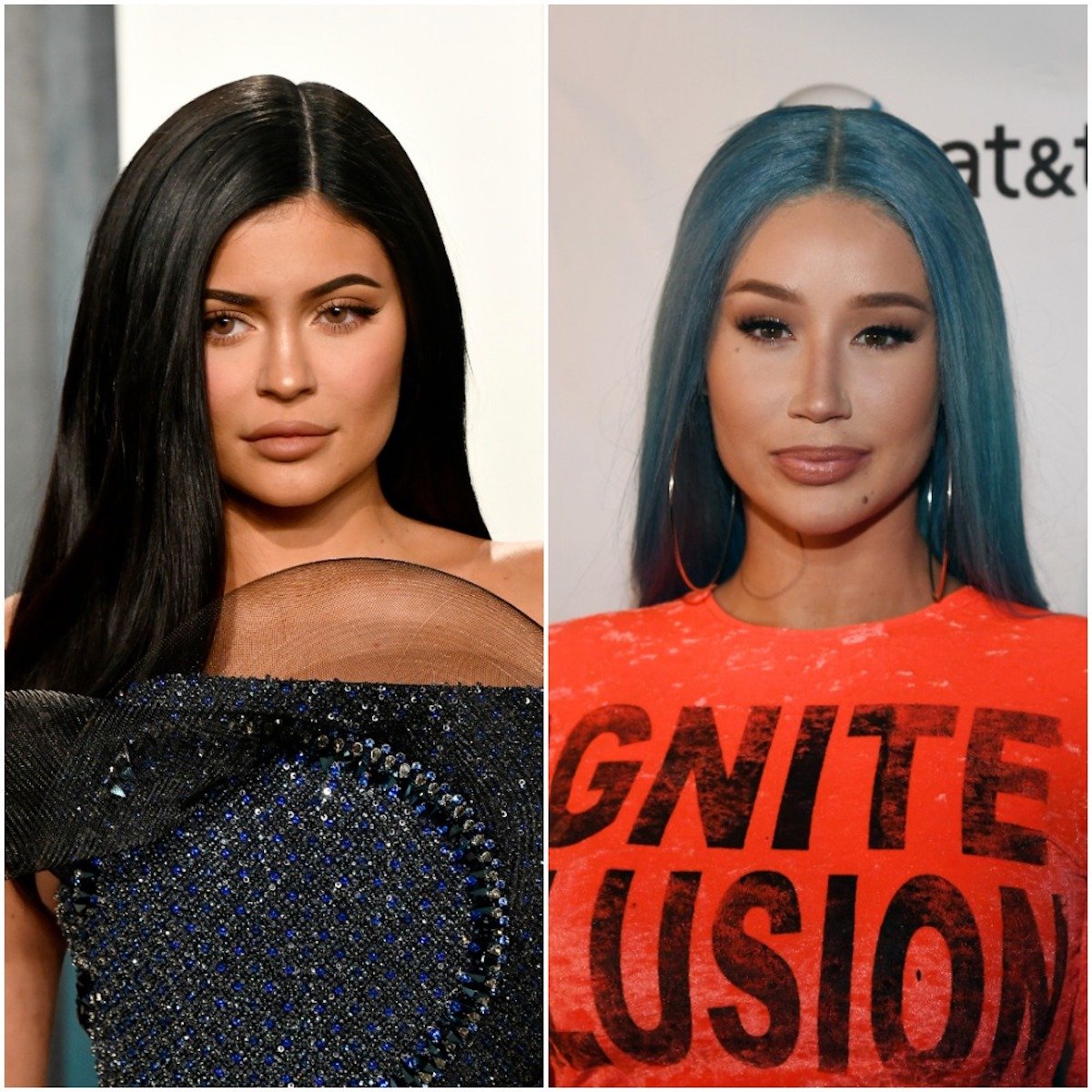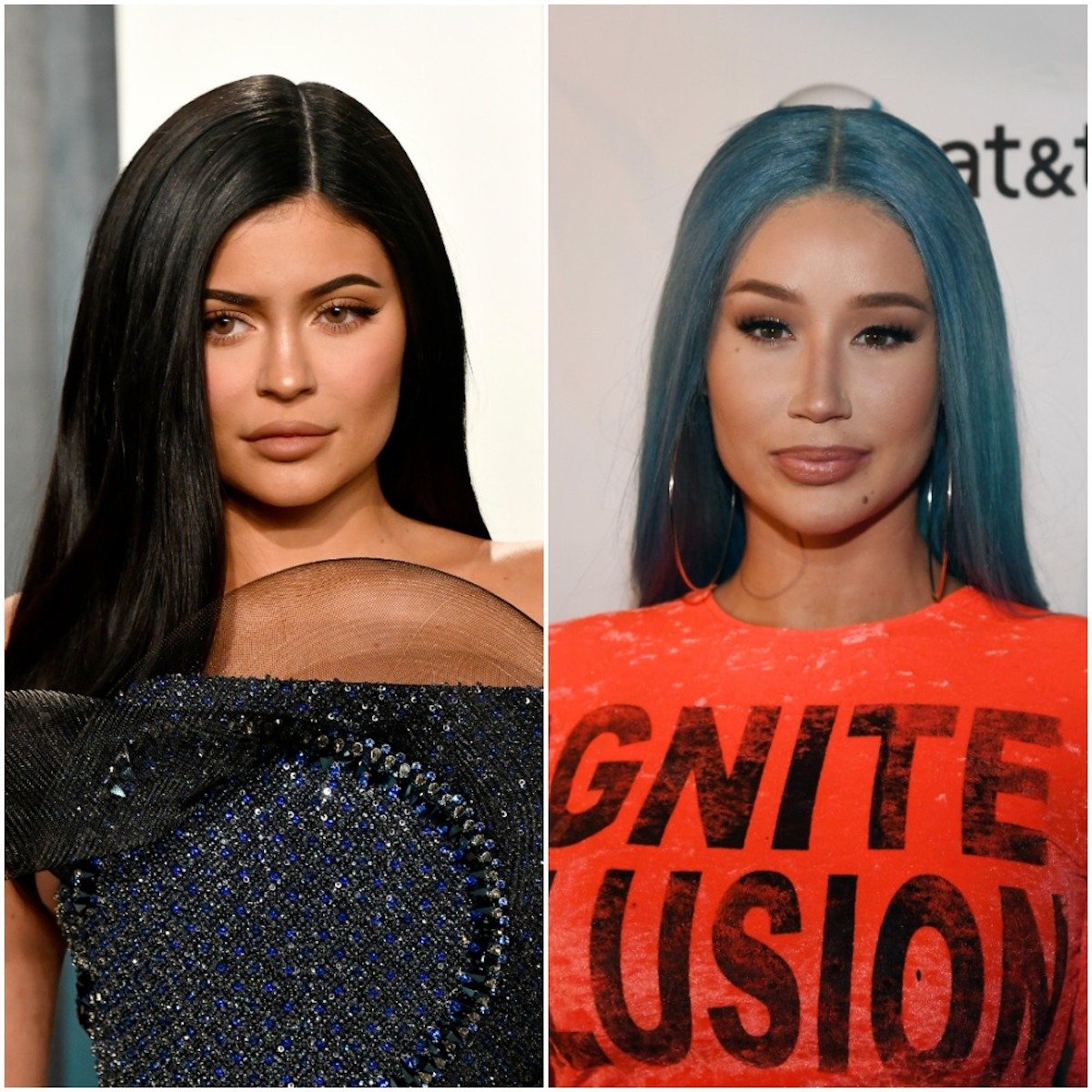 Kylie Jenner and Iggy Azalea once had a sweet exchange on Twitter
In 2016, fans were convinced Jenner and Azalea were moving toward a beautiful friendship after they had a sweet exchange on Twitter.
The conversation kicked off when the Keeping Up With the Kardashians star polled her Twitter followers about what her makeup line should tackle next. After sharing the post, the "Fancy" rapper suggested Jenner make contouring kits — even saying she'd buy 100 of them.
Azalea's recommendation prompted Jenner sliding into the rapper's DMs and release her contour kits just a few months later.
After that, fans were convinced that Jenner and Azalea were building a lasting friendship and even began suggesting that the two collaborate on a makeup collection.
Kylie Jenner reportedly inspired Iggy Azalea to keep her pregnancy private
Though we haven't heard much about Jenner and Azalea's possible friendship since 2017, the A-listers' names were recently brought up in the same sentence after the reality star's ex, Travis Scott, was caught liking the rapper's sultry photos.
Although some were convinced that Scott liking Azalea's photos would make Jenner jealous, sources claimed that she wasn't bothered by it.
"Travis liking Iggy's photo is something Kylie wouldn't even pay attention to," a source close to Jenner told HollywoodLife in June 2020. "Guys like photos all of the time on social media. It's mindless and meaningless and not even something Kylie would realize. She's not like that and doesn't get jealous easily, anyways."
While there's still no word on if Jenner and Azalea are actually friends or not, HollywoodLife just reported that the rapper took a page out of the reality star's book when it came to hiding her pregnancy from the public.
"Iggy saw how Kylie was able to totally hide her pregnancy and that kind of gave her the inspiration to try to do it too," a source recently told the outlet. "She figured if Kylie could pull it off she could too."
"The crazy thing is that she actually didn't stay in hiding the way that Kylie did, at least not to the same extreme," the source continued. "But she was just able to throw people off by wearing baggy clothes whenever she did go anywhere."
Azalea welcomed her son, Onyx, earlier this year, and in her announcement post, she admitted she was waiting for "the right time" to tell her fans about the happy news.
Are Kylie Jenner and Iggy Azalea friends?
So far, it's unclear where Jenner and Azalea's relationship currently stands.
While we would like to think the two women are BFFs, no one knows if the A-listers developed the beautiful friendship many were convinced they were working toward.
Hopefully, Jenner and Azalea will one day confirm their friendship so fans can finally have confirmation.