Are Kylie Jenner and Jordyn Woods Back On Speaking Terms?
Kylie Jenner and Jordyn Woods were once the best of friends. They grew up together in the Los Angeles area and even appeared on a reality show together. But a scandal ripped them apart and put an end to their friendship.
Following the highly publicized fallout, fans have been wondering if the pair will ever make up. So, what are the odds? Where do Jenner and Woods stand now?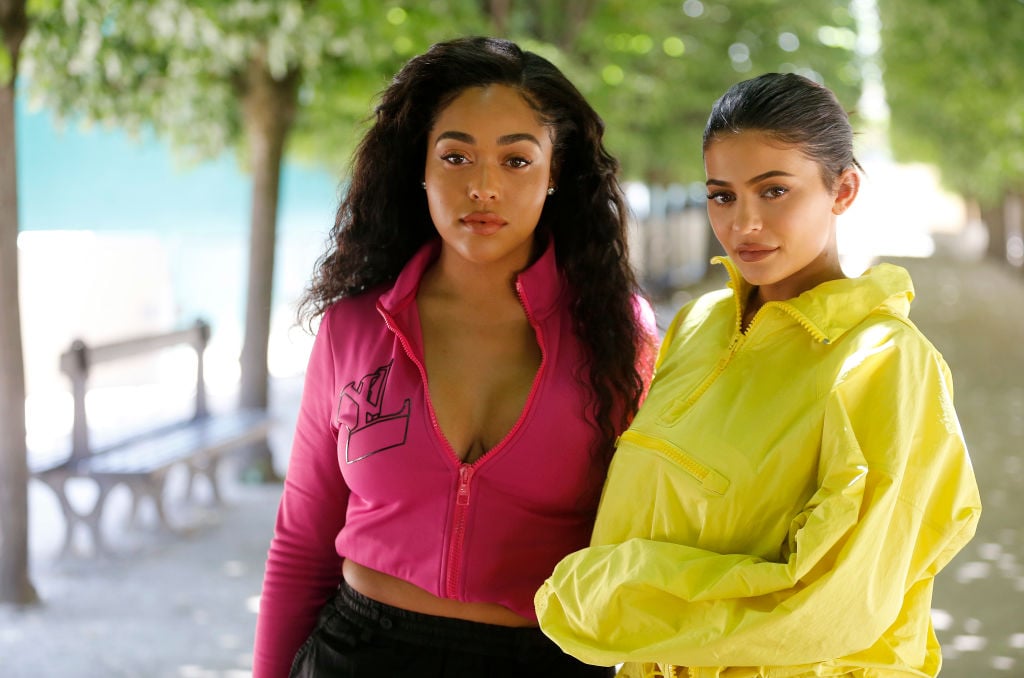 Kylie Jenner's fallout with Jordyn Woods
In case you missed it, the drama began in February 2019 when it was reported that Woods had hooked up with Khloé Kardashian's on-off boyfriend Tristan Thompson. Woods initially denied that anything happened, but she later admitted on a March 2019 episode of Red Table Talk that she and Thompson kissed.
The scandal led to Woods being ousted from the Kardashian-Jenner family, effectively ending her relationship with her BFF.
"Khloé loved Jordyn before this," the source told Us Weekly at the time. "This is completely shocking to Khloé's family."
Jenner later unfollowed Woods on social media and indicated on an episode of Keeping Up with the Kardashians that she had no plans on rekindling things with her former friend.
Jordyn Woods hoped to make amends
Woods expressed remorse on Red Table Talk and in a later interview with Cosmopolitan. She told the magazine she "never" wanted any of this to happen. "But sh*t happens," she continued. "And in the end, I never want to see anyone hurt; I would hate to be the reason for anyone's pain. We all have to go to sleep with ourselves at night." 
Despite the fallout, Woods admitted that she still cared for Jenner and hoped they would one day be able to rebuild their relationship.
"I love her. That's my homie," she said of the Kylie Cosmetics star. "I hope everything falls into place and that we can all grow and build our relationships with our family and God and come back together one day and be stronger and happier."
The same month, a source told Us Weekly that Jenner also still had love for Woods and wanted "the best for her" — regardless of what happened. "But it's too soon to say [if] they'll be able to fully reconcile," the source added. "But time heals a lot of wounds, and the Kardashian/Jenners are a forgiving family."
Where do Kylie Jenner and Jordyn Woods stand now?
It's been about a year since the scandal happened, and all parties seem to have processed their emotions and moved on. But it doesn't look like they've made up. A source told People on Feb. 17: "Woods and Jenner are no longer in touch."
"Jordyn's position now is she's going to just let it be what it is," said a friend of the model. "She said what she had to say."
The friend said Woods has let it all go and is now focused on her career.
"She's working. She had a stint on a TV show [grown-ish] and she has a couple brand deals coming up," the insider continued. "She's not doing too, too much, but is staying busy."
Maybe they'll reunite some time in the future, but today isn't the day.