Are Kylie Jenner and Travis Scott the New Kourtney Kardashian and Scott Disick?
Kylie Jenner and Travis Scott's relationship continues to keep fans guessing. Since calling it quits, many have kept hope alive that the exes will rekindle their romance one day. However, it was recently reported that the pair are content just being friends and dedicated co-parents to their daughter Stormi, which has us wondering: have Jenner and Scott become the new Kourtney Kardashian and Scott Disick?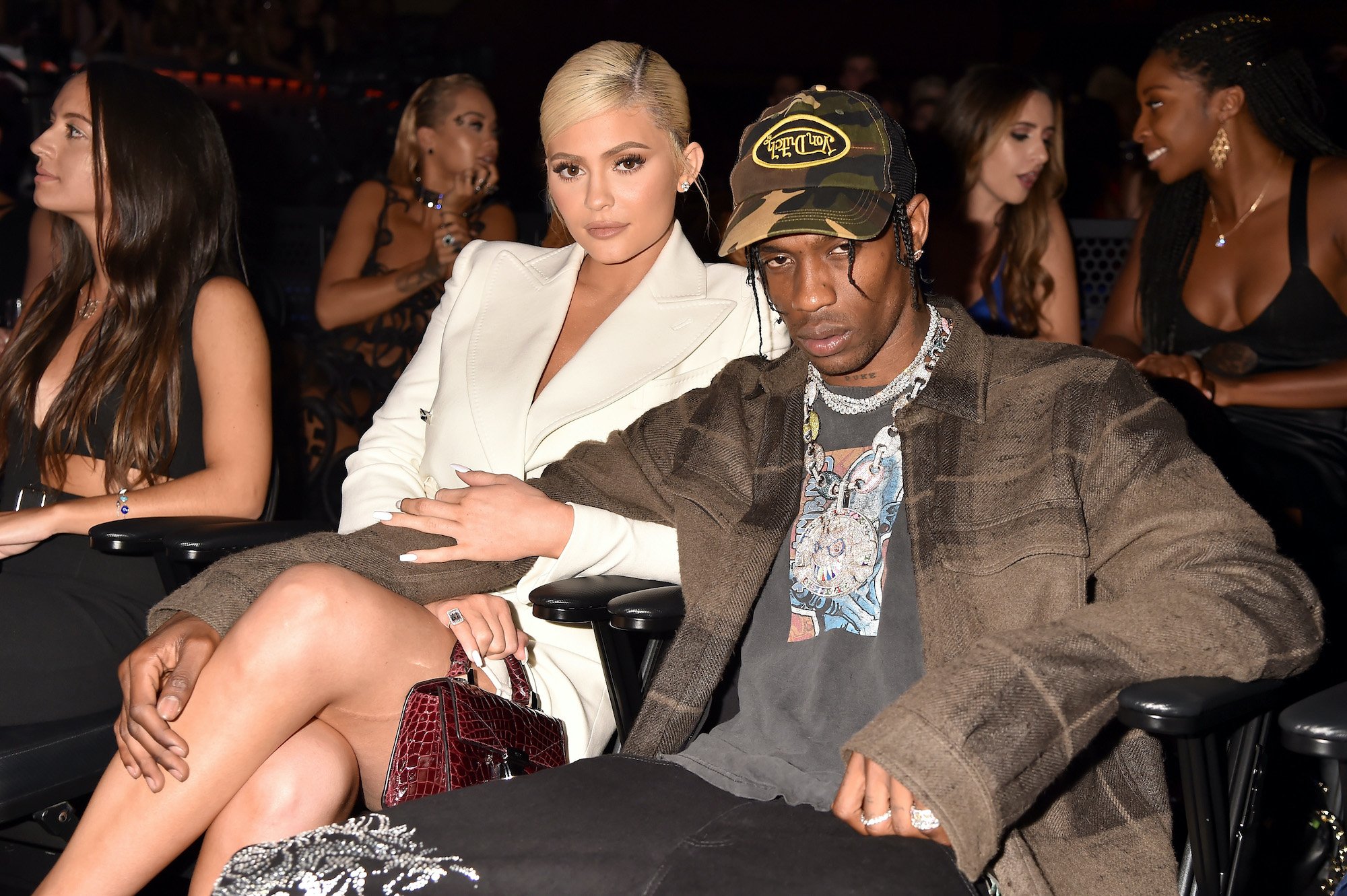 Kylie Jenner and Travis Scott were a fan-favorite couple, just like Kourtney Kardashian and Scott Disick
Jenner and Scott began dating in April 2017 after they were spotted holding hands at that year's Coachella festival. Though they never confirmed their romance publicly, it became clear the two were an official couple after they were caught packing on the PDA on multiple occasions in the following months.
As time went on, Jenner and Scott's relationship grew, and they soon became a fan-favorite celebrity couple.
In February 2018, the Kylie Cosmetics founder confirmed that she and the rapper had welcomed their daughter, Stormi Webster, after months of keeping fans in the dark. Their relationship continued until October 2019, when insiders revealed that the A-listers had decided to take a break from their relationship.
Though the news was heartbreaking to fans, Scott and Jenner remained dedicated co-parents to their adorable daughter and have even maintained a close friendship.
While Jenner and Scott continue to prove that exes can remain friends, they actually aren't the first ones in their family to demonstrate this theory.
Long before they became a fan-favorite Kardashian couple, Kylie's older sister Kourtney Kardashian and her ex-boyfriend Scott Disick held this title.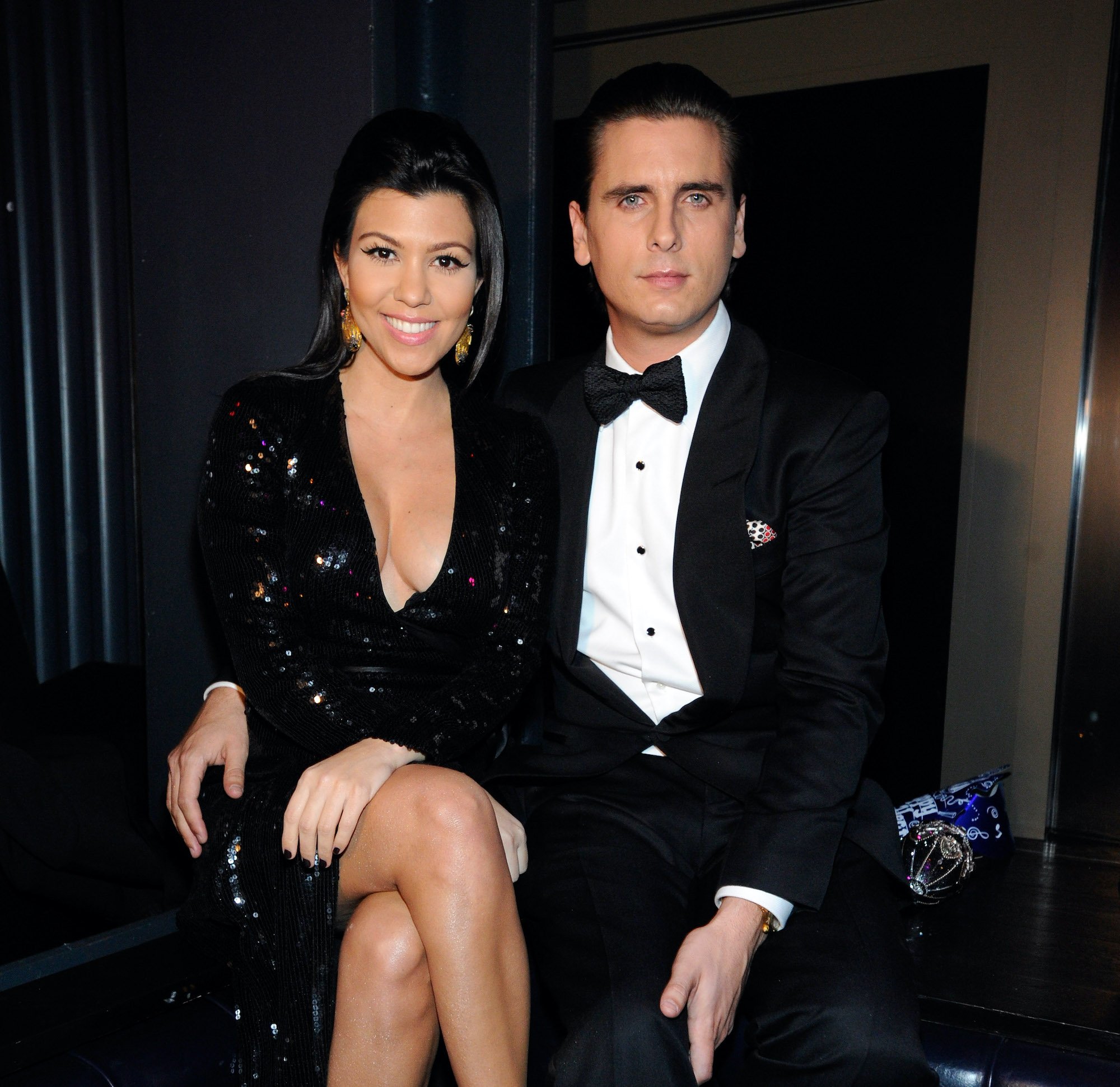 The pair began dating in 2006 and showcased their evolving relationship on E!'s hit show Keeping Up With the Kardashians. But three kids and nine years later, the pair realized they weren't compatible anymore and split.
Though things between them were pretty rocky at first, eventually, Kardashian and Disick were able to put their issues aside and build a healthy co-parenting relationship for their kids. They've even maintained a close friendship and continue to support one another in life.
Fans are still rooting for these exes to get back together
Since calling it quits, both Jenner and Scott and Kardashian and Disick have pursued their own interests, all while working together to co-parent their children.
Still, fans really want to see these couples get back together and are holding onto hope that they will one day rekindle their romance. After all, both Jenner and Scott and Kardashian and Disick have history between them and share the connection of their young children.
And considering that the four A-listers are now single, fans are convinced that the exes might pursue a renewed love affair in the future, and their recent actions only add to this ongoing speculation.
Both couples have been sparking reconciliation rumors, but sources say they're just friends
When Kardashian and Disick broke up in 2015, it seemed like there was zero chance of them getting back together one day in the future.
But, after it was reported that the exes were spending a ton of quality time together and had flirty exchanges online following the Flip It Like Disick star's split from Sofia Richie, fans began speculating that a reconciliation was on the horizon.
However, a source told Us Weekly in a report published on June 1 that Kourt and Scott are just friends and insist that there's no possibility of romance.
"Scott is so happy that he and Kourtney get along so well and how easy it is with her," the insider shared. "It's weird to everyone else, but not to them. They are really like best friends."
As for Kylie and Travis, the same thing goes for them.
Though they recently sparked reconciliation rumors with some steamy photos posted to the makeup mogul's social media accounts, insiders claim that a romantic reunion isn't happening anytime soon seeing as the exes are "just friends."
"There's nothing going on with them," a source told E! News. "They got along well and are great at co-parenting. They spend time together and have figured out a system that works well for them."
The source added, "They enjoy being together and raising Stormi, but they are just friends. It works and there is no drama."