Are Leighton Meester and Adam Brody Still Married?
Leighton Meester and Adam Brody are a fan-favorite celebrity couple. Are they still together?
The day Blair Waldorf from Gossip Girl married Seth Cohen from The O.C., the TV heavens rejoiced. Leighton Meester and Adam Brody are a cross-over fan's dream come true. With a high profile romance like this, are they still together?
Leighton Meester and Adam Brody met in 2011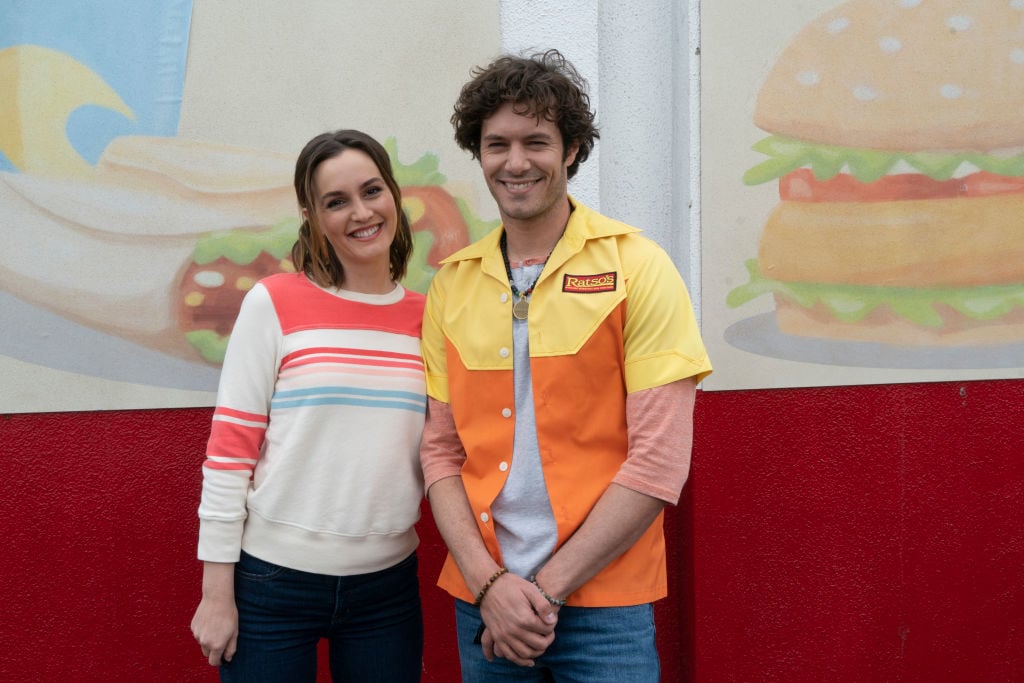 Meester and Brody first met in 2011 on the set of The Oranges, according to Bustle. It's not exactly clear when they became official (sometime in 2013), but the low-key couple had a secret ceremony in 2014.
Since then, they've had a daughter, Arlo Day. With Brody's second cameo slated for the Single Parents premiere (in which Meester stars), the two appear to enjoy each other's company.
Meester called Brody her 'soulmate'
In a 2018 interview with Net-a-Porter's Porter Edit, Meester reflected on her love for Brody. "I wouldn't change anything [in the past] because I'm happy where I am now." She went on to say, "And I think that's one of the many wonderful parts of not only having a child and meeting your soulmate but also, I feel really lucky career-wise, really in a place that I want to be."
The couple doesn't exactly get along on 'Single Parents'
In an interview with Entertainment Weekly back in February, Meester teased about the show's "special cameo," saying, "The last episode is going to have somebody that I know really well. He is going to be on the show, and it was kind of like, maybe best case scenario, maybe someday he could be on the show. And then now he's gonna be on the show!" she joked. "His name is Adam Brody!"
In the season 1 finale of Single Parents, Angie and Will (Taran Killam) sought out and found, Derek, so Angie could confront her deadbeat ex-boyfriend. The season 2 premiere re-introduces Derek, but it's unclear what the context of that rekindled relationship will be.
In the realm of fiction, Meester's Angie and Brody's Derek may have created their son, Graham, on Single Parents, but that's as far as that relationship went. Angie raised Graham on her own, while Derek is found working in a fast-food restaurant. With Brody on board to re-join the premiere, things will likely pick up where they left off.
Are Meester and Brody still living their happily ever after?
Meester and Brody prefer anonymity but they recently stepped onto the red carpet for the premiere of Brody's movie, Ready or Not. The last public appearance happened in March for Brody's Shazam! premiere. Between those and the joint Single Parents gig, it looks as though the marriage is still going strong.
Clearly the ultimate 2000s couple is a force to be reckoned with. No need for public displays of affection or dual red carpet appearances to prove their love. Seth and Blair forever.