Are Lena Waithe and Cynthia Erivo in a Secret Relationship?
Hollywood isn't exactly known for sustaining relationships. The spotlight and speculation along with the travel and long hours, unfortunately, take quite a toll on relationships. Marriage, in general, can be very challenging, and unfortunately, most people find out that it isn't exactly what they expected it to be. Fans were thrilled when writer/producer/actress Lena Waithe tied the knot with her long-time girlfriend, Alana Mayo. The women had dated for several years with The Boomerang creator often boasting about how wonderful Mayo was.
After getting engaged in 2017, the women tied the knot in August 2019 in a private ceremony in San Francisco. "We went to the courthouse and got married right in front of Harvey Milk's bust," Waithe explained during an appearance on The Ellen DeGeneres Show. "It was her idea — like all good things are — and she was just driving and she saw the courthouse and she said, 'We should get married there,' and I said, 'Cool, I'm down.'" Unfortunately, the marriage was short-lived and it appears that Waihe might be in a secret relationship with Harriet actress Cynthia Erivo.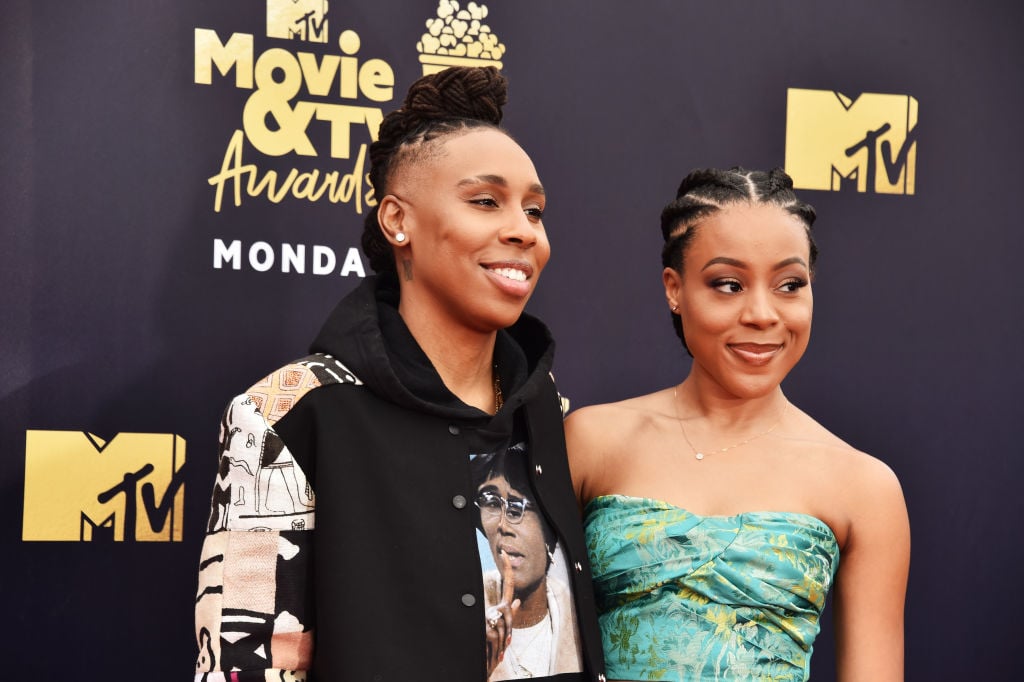 Inside Lena Waithe's shocking divorce
When Waithe announced her marriage to Mayo, she was seemed overjoyed. "It was a humbling day, you know, to marry someone so amazing, but also to really appreciate all the work that so many people have put in for us to be able to do that," she explained. "Everybody should be able to do that."
Therefore, the entire world was taken aback when the women announced their divorce in late January 2020, just two months after announcing their marriage and after several years together. "After careful thought and consideration, we have decided to part ways," they said in a statement. "We have nothing but support for one another and ask that you respect our privacy during this time."
Cynthia Erivo and Lena Waithe were romantically linked before Waithe's marriage ended
Since the Queen & Slim scribe's marriage came to such an abrupt end, there was a ton of speculation about what really happened. When the divorce was announced, Love B. Scott reported that the marriage was a way for Waithe to placate Mayo who had become frustrated when the Master of None actress' alleged infidelity.
Unfortunately, it does not seem like the Emmy-winner was ready to commit to marriage. "Even after they married, Lena was still buying designer gifts — Chanel, Gucci — for other women," the source revealed. There were also rumors that Waithe had begun seeing Erivo. Both women have previously boasted about each other on social media.
It appears that Cynthia Erivo and Lena Waithe are keeping their romance under wraps
In 2018, Erivo first chatted about connect with Waithe at the 2018 Met Gala.
"Me and @lenawaithe," she shared on Instagram. "I finally found my sis. Lena you are absolutely everything. You are perfection. What a meeting of minds, glad to have you in my life! Stuck like glue !!! SHINE QUEEN SHINE!!"
As recently as early January 2020, Waithee gushed about vibing with Erivo on the Palm Springs Festival gala when she presented the British actress with an award. The women are reportedly living together. Based on their recent respective Instagram stories of the media room where they've been watching ESPN's The Last Dance, that might very well be true.