Are Madison LeCroy and Austen Kroll Engaged? The 'Southern Charm' Star Is Spotted With a Ring on That Finger
'Southern Charm' stars Madison LeCroy and Austen Kroll have had a rollercoaster relationship over the past 2 seasons of the show.
It's no secret that Southern Charm stars Madison LeCroy and Austen Kroll have had a lot of ups and downs in their relationship. Their on-again, off-again romance makes it hard for fans to keep up, and season 7 has confused things even further.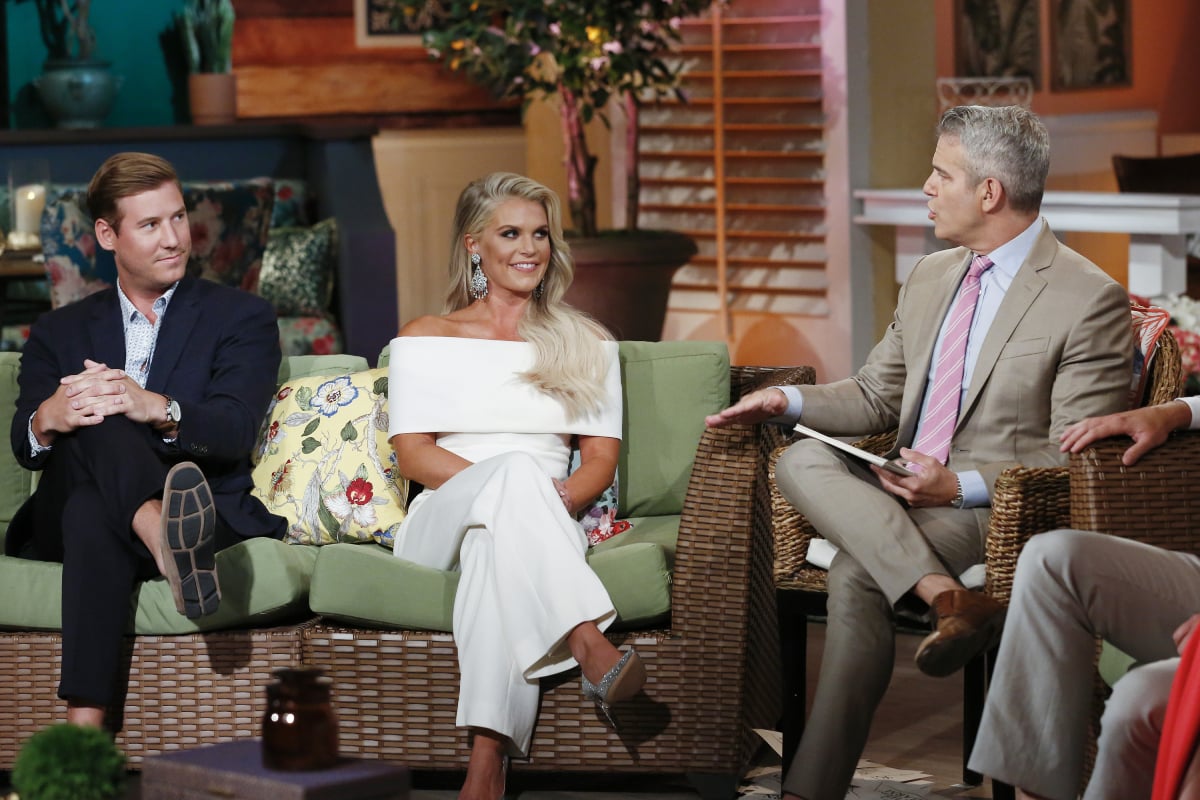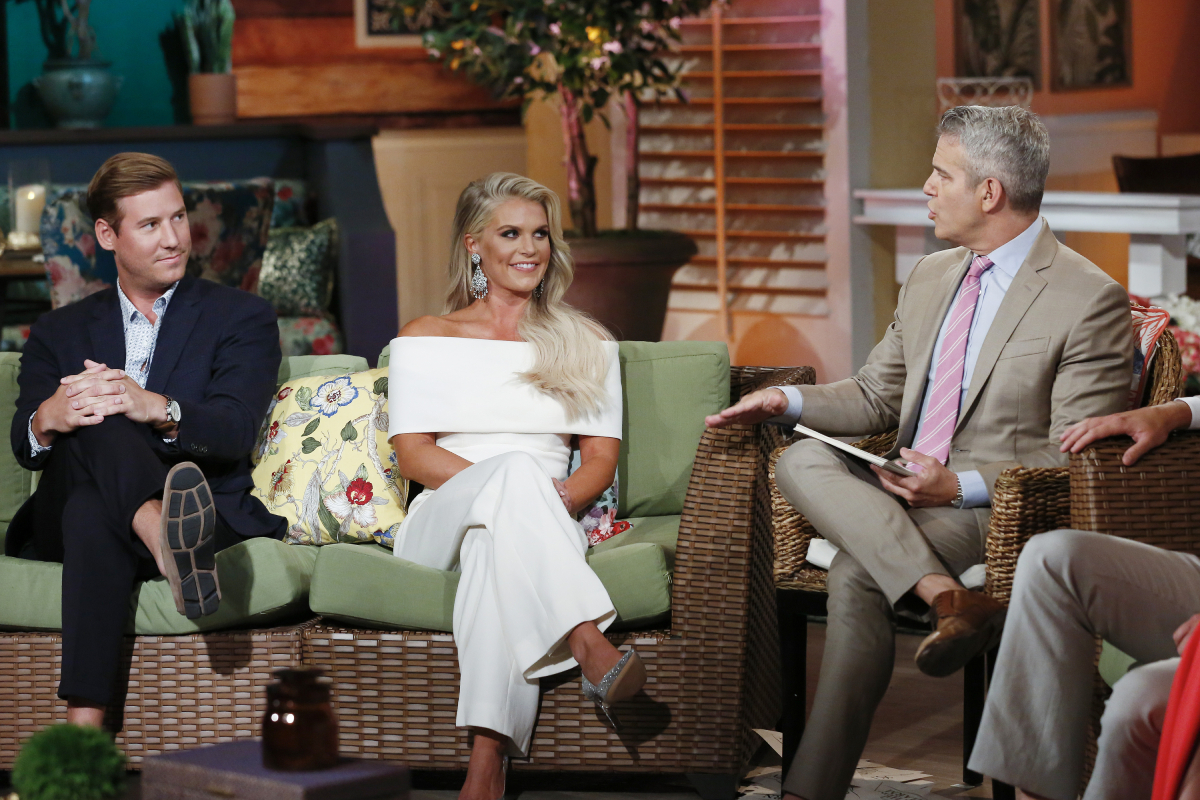 Now, to make things even more complicated, LeCroy has been spotted with a ring on that finger. Does this mean that Madison and Austen are engaged?
Madison LeCroy caught Austen Kroll in a compromising situation
Southern Charm fans will remember that Madison caught Austen in quite the compromising situation before she joined the cast for season 6. Madison walked in on Austen with two other women in his bedroom, but he denied having sexual relations with either woman.
The couple eventually got past that relationship hiccup. But when season 7 premiered in October, Austen found out that Madison had slept with someone else when they were on a break. This revelation temporarily put a dent in their relationship, but they were over it a few hours later.
As RepublicWord notes, Austen said during a recent interview that his relationship status with Madison depends on the day of the week. Austen explained that he and Madison have a complicated relationship. However, despite their ups and downs, he says they are "never not together."
The 'Southern Charm' star's eyes are 'open' when it comes to newbie John Pringle
During a recent appearance on Watch What Happens Live, Madison talked about new Southern Charm cast member John Pringle. He has already hit on Madison during the first few episodes. And Andy Cohen asked Madison if she thought Shep Rose brought John into the group to start trouble because he knows that he's a "girlfriend stealer."
"No. I mean, it's not gonna happen. Especially…yeah. Eyes open, this time," Madison said.
According to The Daily Dish, Austen has also discussed the situation with John. He said during the Bravo podcast that his new co-star "has no bearing or effect on Madison and my relationship in one single iota."
"Obviously, the new guy thinks that Madison is hot. OK, cool. So does everyone else. I'm not gonna play this role of like, hey, you can't talk to her. That's just not what I'm gonna do," Austen explained.
Is Madison LeCroy wearing an engagement ring in a new photo?
According to Screen Rant, many Southern Charm fans believe that Madison is engaged. A new photo is making the rounds on social media that features Madison wearing what appears to be a diamond engagement ring.
While Austen has always said he is happiest when he is with Madison, he has never talked much about marriage. Meanwhile, Madison is a single mom who many fans hope will end up with a good man to share her life with without all of the ups and downs.
The Instagram Bravo fan account @bravosnarkside caught the Boomerang story and shared it with its 53K followers. Not only does the photo appear to show Madison wearing an engagement ring, she also appears to be wearing a full set with a wedding band.
Since Southern Charm fans recently learned that Madison and Austen are no longer together, this has caused many fans to wonder if someone else has won the hairdresser's heart. However, there are still plenty of skeptics.
"She borrowed the ring from a friend to pose in this boomerang," one fan wrote.
Others pointed out that Madison posted a bunch of pics over Thanksgiving weekend, and now she's been linked to a mystery man. Maybe she was just trying to get under Austen's skin?
New episodes of Southern Charm air Thursday nights on Bravo.