Are Meghan Markle and Prince Harry Compatible According to Astrology?
Meghan, Duchess of Sussex, and Prince Harry, Duke of Sussex, seemed perfectly in tune with each other on their recent interview with Oprah Winfrey. They each praised each other for being brave enough to speak up about their experiences in the royal family and their struggles with the tabloids, as well as to leave when they felt it was best to step away for the good of their marriage and their son, Archie Harrison Mountbatten-Windsor.
But are Prince Harry and Meghan Markle astrologically compatible? Here's what we think, based on the Sussex royals' sun signs, moon signs, rising signs, and Chinese zodiac signs.
Meghan Markle is a regal Leo, while Prince Harry is a family-oriented Virgo
Our sun signs (what we often think of as "zodiac signs" in general) tell us about the "self" – what we normally think of as our overall personality or core – as well as our motivations and what drives us.
The Duchess of Sussex was born on Aug. 4, making her a Leo. Leo sun signs are passionate, warm, and outgoing. However, they can struggle with insecurities and worrying too much about what others think of them. They crave the spotlight and are often associated with royalty and leadership qualities – truly a perfect fit for Meghan.
The Duke of Sussex was born on Sept. 15, which means his sun sign is Virgo. Like Prince Harry, Virgos are often family-oriented, devoted to home, hearth, marriage, and children. They are practical, logical, and supportive, but they can be overly perfectionistic and reticent to share their feelings openly.
A Leo-Virgo match, like Meghan and Prince Harry, is a somewhat rare one due to the many differences between the signs. Leos often have a flair for the dramatic (hello, Suits!), while Virgos are often quiet and more careful and reserved.
However, Virgos often help ground the Leo, offering them comfort, security, and support. Meanwhile, Leos can bring Virgos out of their shell and help them to find their voice. We can certainly see both of these tendencies in the Sussexes' strong connection.
RELATED: Meghan Markle's Pregnancy Might Bring About Mixed Emotions After Miscarriage, According to Mental Health Experts
The Duke of Sussex's moon is in Taurus; the Duchess of Sussex's moon sign is Libra
Astrologers suggest that our moon signs demonstrate our subconscious mind: what we truly need, feel, and crave, underneath our outer exterior. A simple way to understand the difference between sun signs and moon signs is to think of the former as "wants" and the latter as "needs."
Prince Harry's moon is in Taurus. Taurus Moons are deeply interested in a cozy, secure home life, as well as feeling comfortable and safe in their surroundings. They tend to be slow to anger and slow to act, preferring to plot out each step carefully. Still, when they make a decision or commitment, they stubbornly stick to their course with single-minded determination.
Meghan's moon sign is Libra. Libra Moons are often usually diplomatic, preferring to "balance the scales" rather than win or compete with others. Like Meghan, Libra Moons tend to be courteous and careful with their words so as not to hurt others, but they are fiercely loyal to and protective of those they love.
They also have an elegant air of refinement – as we've certainly seen in the Duchess of Sussex's clothing choices – and tend to crave beautiful, aesthetic surroundings. They often enjoy the arts, including theatre, music, fashion, and literature.
Both Taurus and Libra Moons crave stability, harmony, and a peaceful home life, which might explain why the Sussex royals seem so at ease with each other. Both often tend to value marriage and avoid conflict, preferring to smooth things over quickly to keep everything in balance.
Meghan might want more communication, or more overtly romantic gestures, from Prince Harry than he is wont to give as a Taurus Moon – but he's so devoted to his wife that he is likely to take his cues from her in that respect.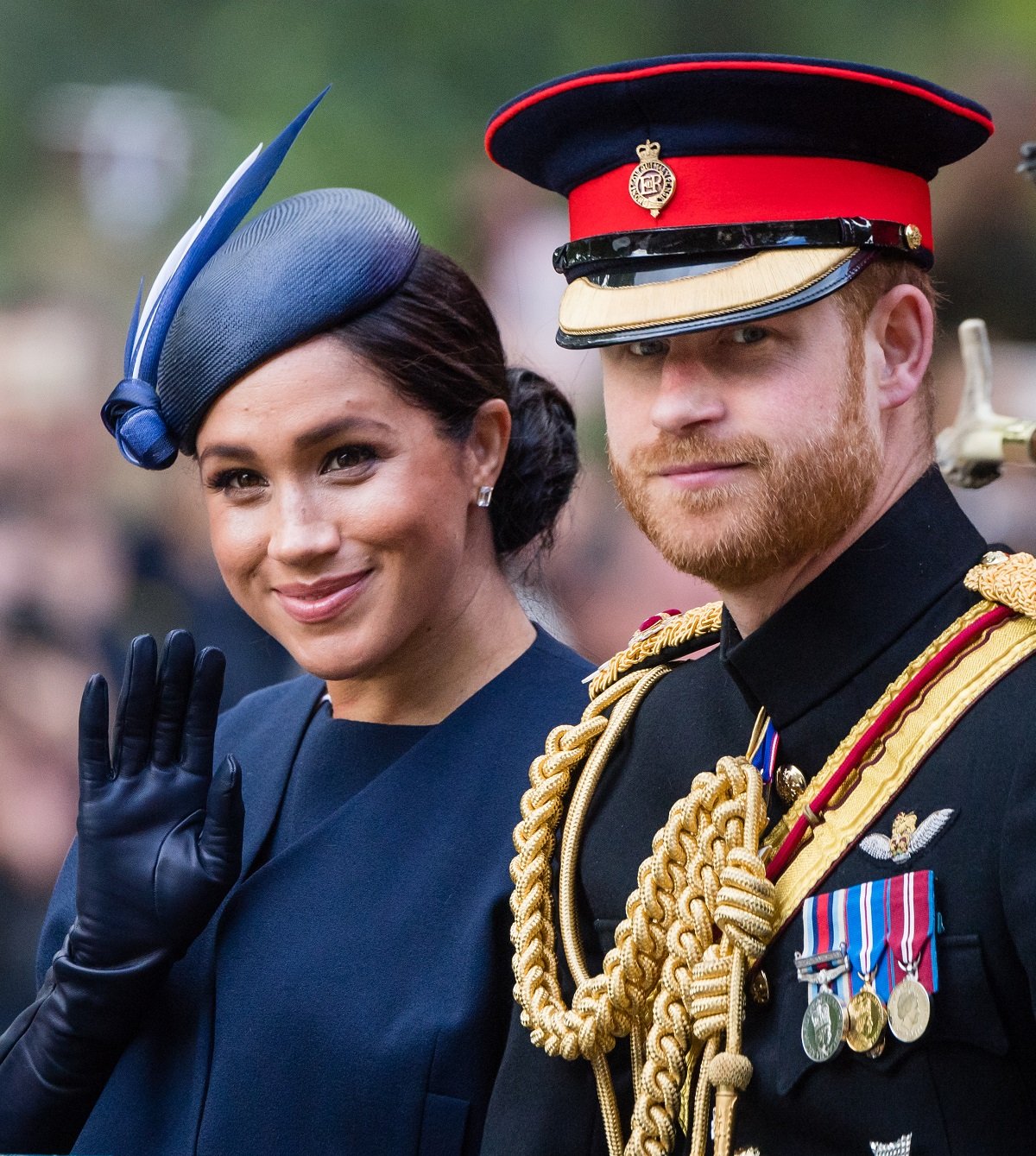 Meghan's rising sign is Cancer, and Prince Harry's rising sign is Capricorn
You can interpret a person's rising sign, also called an ascendant sign, as their "mask" or "shell" – the external self they show the world. Our rising sign can tell us a lot about how others see us, especially at first, before we are vulnerable and allow others to peel away our layers.
Prince Harry's rising sign is in Capricorn, which is often associated with hard work, discipline, and trustworthiness. Those with Capricorn ascending in their charts are often seen as imbued with paternal or fatherly energy due to their focus on setting a stable foundation for their families.
Meghan's rising sign is in Cancer. Cancer rising signs are often receptive, sweet, sensitive, shy, and maternal. They often make excellent parents and cooks, always ensuring that their home is clean and organized and that everyone in their household is comfortable. They also tend to have strong intuition, even tending toward psychic abilities.
The Cancer rising and Capricorn rising compatibility is strong, with a complementary "opposites attract" vibe that we can see perfectly in Meghan and Harry. Cancer rising's sweet, nurturing, maternal energy is perfectly matched with Capricorn rising's steady willingness to be a provider and "handle it" – whatever "it" might be. Meanwhile, the sometimes exacting, perfectionistic Capricorn rising benefits from Cancer rising's more easygoing nature.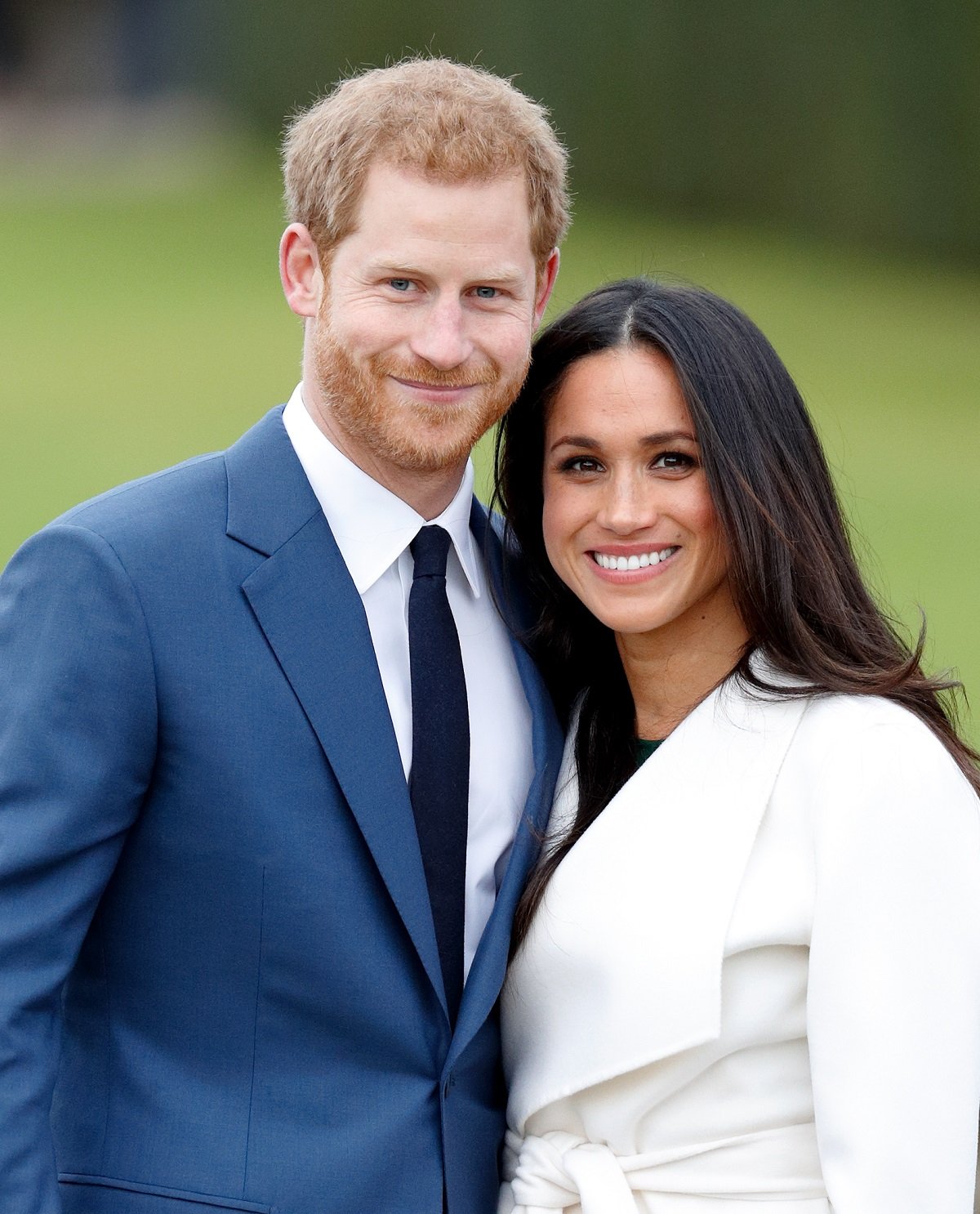 RELATED: What Are Prince Harry and Meghan Markle's Chinese Zodiac Signs?
Prince Harry was born in the Year of the Rat, Meghan in the Year of the Rooster
The Chinese zodiac assigns each person one of 12 animals based on the year of their birth, according to the lunar calendar.
Meghan was born in 1981, meaning she was born in the Year of the Rooster. Roosters are caring, logical, and decisive. Often at once family-oriented and deeply ambitious, Roosters can be spitfires but ultimately have everyone's best interests at heart.
Prince Harry was born in 1984, the Year of the Rat. Those born in the Year of the Rat tend to be flexible, adaptive, and likable, as well as quick-witted and strong-willed. They often make better independent creators and collaborators than they do leaders, as their anxieties can sometimes hold them back.
According to Chinese astrology, the Rat can sometimes see the Rooster as overly critical, domineering, and materialistic. In turn, the Rooster can sometimes get frustrated when they want more attention from their Rat partner, as well as when their partner jumps from idea to idea rather than staying the course.
However, Rats and Roosters often connect through their mutual kindness and compassion, as well as their shared love of fun, socializing, and "the good life." They can also become a power couple – a title the Sussex royals can certainly claim – as they both have plenty of financial savvy.