Are Melissa Joan Hart and Britney Spears Still Friends?
In the late 90s, Melissa Joan Hart and Britney Spears were the definition of friendship goals after meeting on the set of the singer's "(You Drive Me) Crazy" music video, where they became instant pals.
Though they were often spotted out clubbing and attending red carpets events side by side, the celebrities have barely been seen together in recent years. While both are pretty preoccupied with their personal and professional lives these days, we still wonder, are Spears and Hart still friends?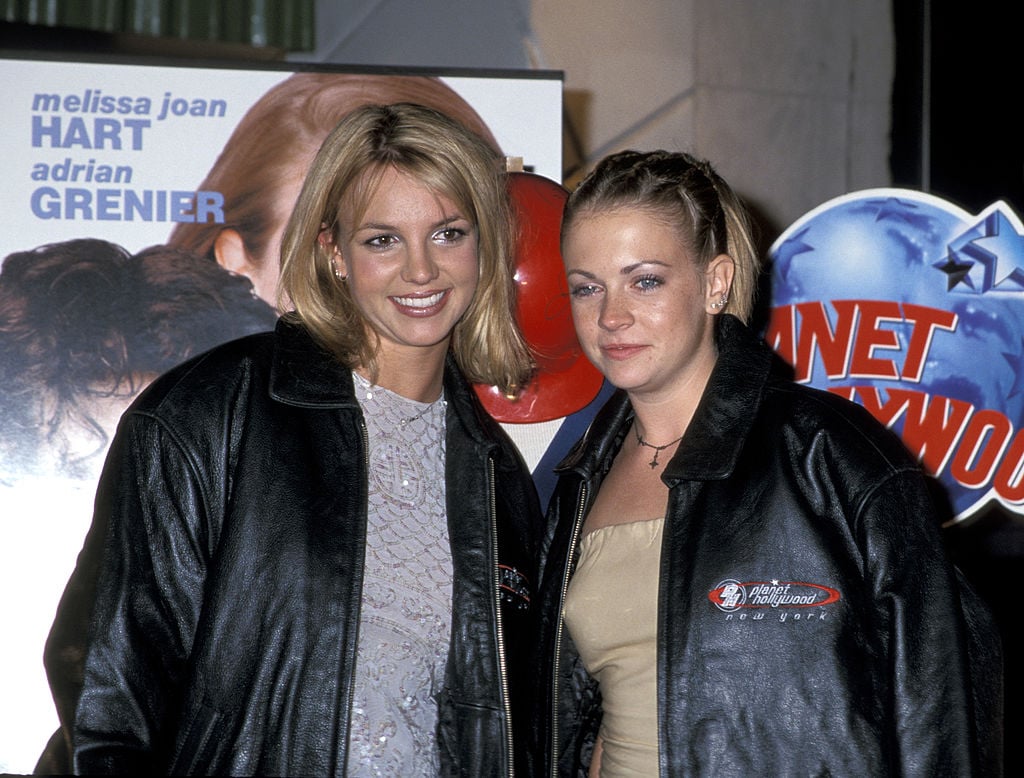 Spears and Hart have fond memories together
It's no secret that Hart and Spears developed many friendships throughout their careers, but the connection they had with each other proved to be solid right off the bat.
The pair's friendship dates back to 1999 when Hart appeared in the music video for Spears' chart-topping hit "(You Drive Me) Crazy," which was the theme song for the actress' romantic comedy film Drive Me Crazy.
Shortly after the music video's release, the pop princess guest-starred on the actress' hit sitcom, Sabrina, the Teenaged Witch.
Though they were a few years apart, the superstars instantly connected, with Hart seemingly taking Spears under her wing and introducing her to a world of fun that the singer often didn't get to partake in.
In her 2013 memoir Melissa Explains It All: Tales from My Abnormally Normal Life, Hart details the early days of her friendship with the singer, including the time they snuck into a club together when Spears was underage. 
"Britney and I did a lot of press together in New York, Utah, L.A., on the set of her video, on the set of Sabrina. So we did a lot together, a ton of awards shows and stuff. But yeah, I snuck her away from her bodyguard to take her because she just looked liked she needed to be around people her own age," the Clarissa Explains It All star explained.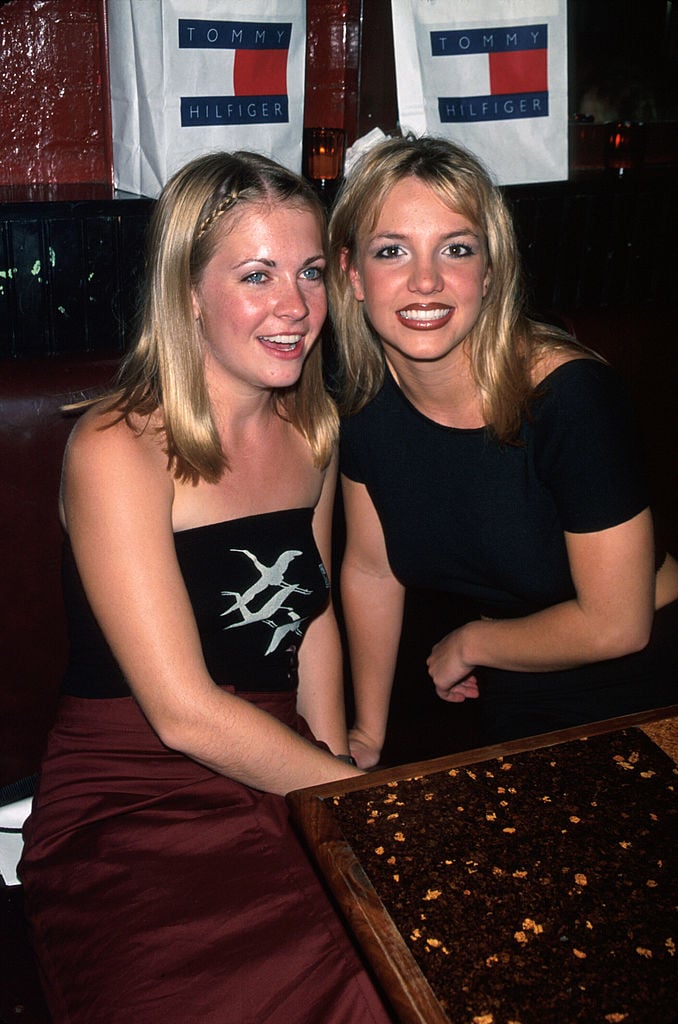 After lying to her bodyguard about where they were going, Spears and Hart headed to L.A.'s Club Cherry, which they snuck into through the back door.
"But once we got inside, Britney got absorbed by the crowd, and I lost her," she continued. "At the end of the night, I found her in a private booth with dozens of people kissing her a** as she basked in the attention and downtime she'd worked so hard for…Since then, Britney's been snuck in and out of more backdoors than I can count, but I shudder to think that I first showed her how it's done."
They reunited in 2015 at the singer's 'Piece of Me' show
Though they were the best of friends at one point, it seems like Spears and Hart aren't as close as they used to be.
In the years following the "(You Drive Me) Crazy" music video, both celebs have been focused on their careers and being mothers to their children.
But despite no longer spending time together, Spears and Hart still consider each other friends and somewhat proved this a few years back.
In 2015, the longtime pals reconnected backstage at Spears' Piece of Me residency in Las Vegas.
After catching up, the celebs posed for a photo flashing their giant smiles. Though the snapshot came across a little awkward, we're sure they were still very happy to have reunited nearly 15 years after their first meeting.