Are Michelle Pfeiffer and David Kelley Still Married?
Michelle Pfeiffer and David E. Kelly met on a blind date set up by a mutual friend back in January of 1993. The evening wasn't a champagne and caviar affair; they went bowling.
Ten months later, they got married.
It was definitely a whirlwind romance. With so many Hollywood relationships ending rather rapidly, has the marriage between the actress who played the Wasp in Ant-Man and the Wasp and the writer of HBO's Big Little Lies been able to survive 25 years?
Immediate parenthood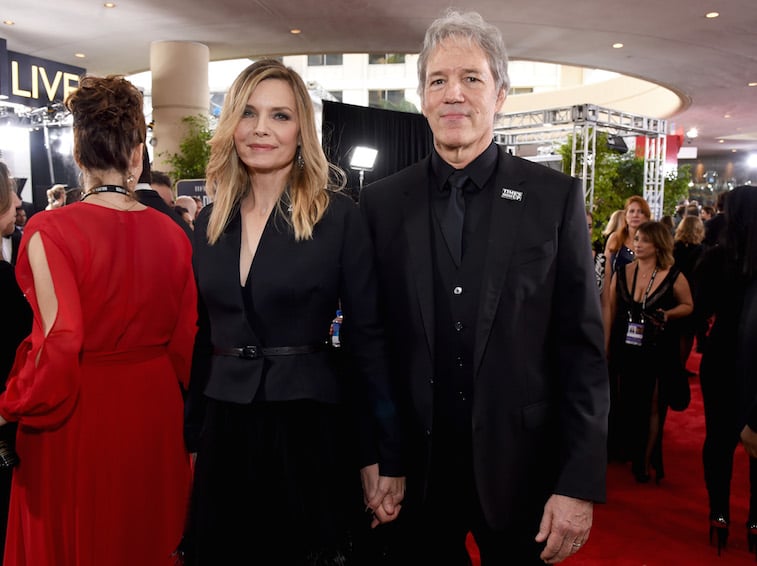 According to Fame 10, Pfeiffer was in the midst of adopting her daughter, Claudia Rose, when she and David met. The way he held her hand throughout the process of parenthood made a huge impression on her.
Pfeiffer told Goodhousekeeping that they got to see each other as parents before their relationship progressed and somehow it took the pressure off.
"We had something other than ourselves to focus on," she said. "Sometimes the traditional way of doing things isn't always the best way."
Nine months after their wedding, their son John Henry was born. The siblings, who are just a year apart in age, have been close their whole lives. "I just feel like I've been so blessed to have these two children," Michelle said in the Goodhousekeeping interview.
Putting family first
East Bay Times reported that Kelley likes to spend as much time as he can with his wife and children. In 2004, he and Pfeiffer sold their home in the Los Angeles area and moved to Palo Alto for a better quality of life.
"It's a slower pace," he said, "and I've availed of that for myself and my family."
"We can spend more time together as a family because there just aren't as many distractions," Pfeiffer said at the time. "I feel a huge release being up here."
Also, Kelley doesn't work weekends, so that has made it easier for them all to be together.
Avoiding the tabloids
The reason no one knows much about the Pfeiffer-Kelley family is that they are able to successfully dodge the tabloids. Although Pfeiffer and Kelley both have very successful, high-profile Hollywood careers, their relationship itself has stayed out of the limelight.
Fame 10 reported that Pfeiffer said people probably think they're just too boring to write about. And, according to her, they are.
Saturday night is date night
Pfeiffer and Kelly know that every relationship takes work. That's why they reserve every Saturday night for dinner and a movie. She says that because they were parents two months into their relationship, their honeymoon period was in a state of arrested development.
That's why it was really important to reserve that time just for them. They set it up early on and it stayed. 
25 years and counting
So, after 25 years, Michelle Pfeiffer and David E. Kelley are still happily married. Pfeiffer says she got lucky when she met him.
"I've never met a single person who has more integrity than my husband," she said in a Parade interview.  Finding him intelligent, cute, and funny, she thinks she chose really well to marry him.   
They are also very compatible. They have similar morals and both love to work. They want the same things for their children and the same things for their relationship. Most importantly, they have great respect for one another.
The love in Kelley's eyes is evident when he stands beside his wife. When asked what keeps their hearts racing after so many years, he said it's probably because they love each other, they respect each other, and they hold hands a lot.