Are Mike 'The Situation' Sorrentino and His Wife Lauren Still Trying to Have a Baby?
Mike 'The Situation' and Lauren Sorrentino experienced a terrible loss last year. Now, fans are wondering if they're still actively trying to have a baby.
Mike "The Situation" Sorrentino and his wife, Lauren, experienced a miscarriage last year. Now, Jersey Shore fans are curious — are Mike and "Laurens" actively trying to have a baby again?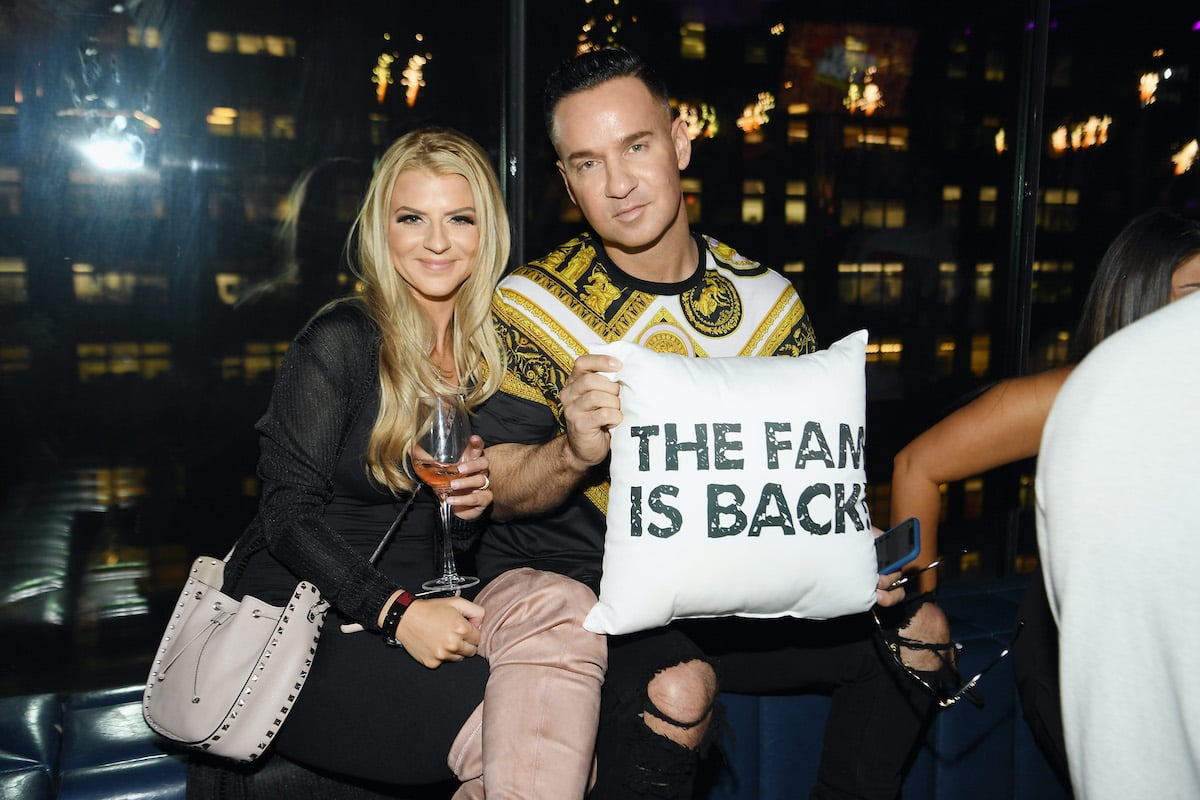 Mr. and Mrs. Situation have experienced a lot as a couple 
Mike and Lauren have truly been through it all. Throughout their relationship, Lauren has helped Mike through his addiction and recovery. Later, when Mike had to serve eight months in prison for tax evasion, Lauren was by his side the entire time. 
Upon his release, the two decided to start trying for a baby right away. When the couple conceived a child the night Mike returned home from prison, they felt blessed. 
"When I found out we were pregnant I felt like this is why we went through all these challenges for years and that this was our time and it was our blessing," Lauren said on Good Morning America. 
Sadly, just six or seven weeks into her pregnancy, Lauren had a miscarriage. 
"It was hard," she admitted. "I didn't want to hold this in. I wanted to share it for other people going through it and just be honest so I can kind of heal through the process." 
As a role model to so many Jersey Shore fans, Lauren felt obligated to share her story with the world. 
Mike and Lauren Sorrentino started trying again shortly after their miscarriage 
Though the experience of a miscarriage was trying on the Sorrentinos, very little can discourage them as a couple. Shortly after the miscarriage, Mike explained how they were once again trying to have a baby. 
"I said, 'Honey, we've been through some rough situations in life, prison, addiction. What did we do?'" Mike explained to Entertainment Tonight in November 2019. "And pretty much what we did was we picked ourselves up, we dusted ourselves off, and went right back to the basics. We're going to keep trying. We can't wait until that happens, and we're very excited to start that chapter, and we're moving forward."
The Sorrentino's have continued trying to have a baby well into 2020. 
Mike 'The Situation' and Lauren are still trying to have a baby 
During a July 2020 interview with In Touch, Lauren expressed that they were "definitely still trying" to get pregnant. Seeing their Jersey Shore cohorts with children has been a big inspiration for the Sorrentinos. 
"They're all such amazing moms," Mrs. Situation told the outlet. "I mean, they've shown me just to be comfortable in your own skin and especially while being in the public eye, you know, not letting the opinions and stuff from other moms get in the way of your parenting because everybody's different."
So far, the Sorrentino's have been an open book about the ups and downs in their lives. With the new season of Jersey Shore: Family Vacation premiering Nov. 19, many fans are hopeful they'll learn more about the possibility of a baby "Situation." 
Regardless of what is revealed on Jersey Shore: Family Vacation, fans can rest assured that the Situations will share their baby news when the time comes.