Are 'NCIS: New Orleans' Star Vanessa Ferlito and Director Quentin Tarantino Still Friends?
A few years back, 'NCIS: New Orleans' star Vanessa Ferlito was spotted kissing Quentin Tarantino. Are the two friends now?
Once Upon A Time In Hollywood director, Quentin Tarantino, might be a married man now, but there was a time he and NCIS: New Orleans star, Vanessa Ferlito, were something of an item. The short-lived romance caught the eye of spectators leaving many wondering — are the two friends now?
'NCIS' New Orleans' star, Vanessa Ferlito, and director, Quentin Tarantino, worked on a movie together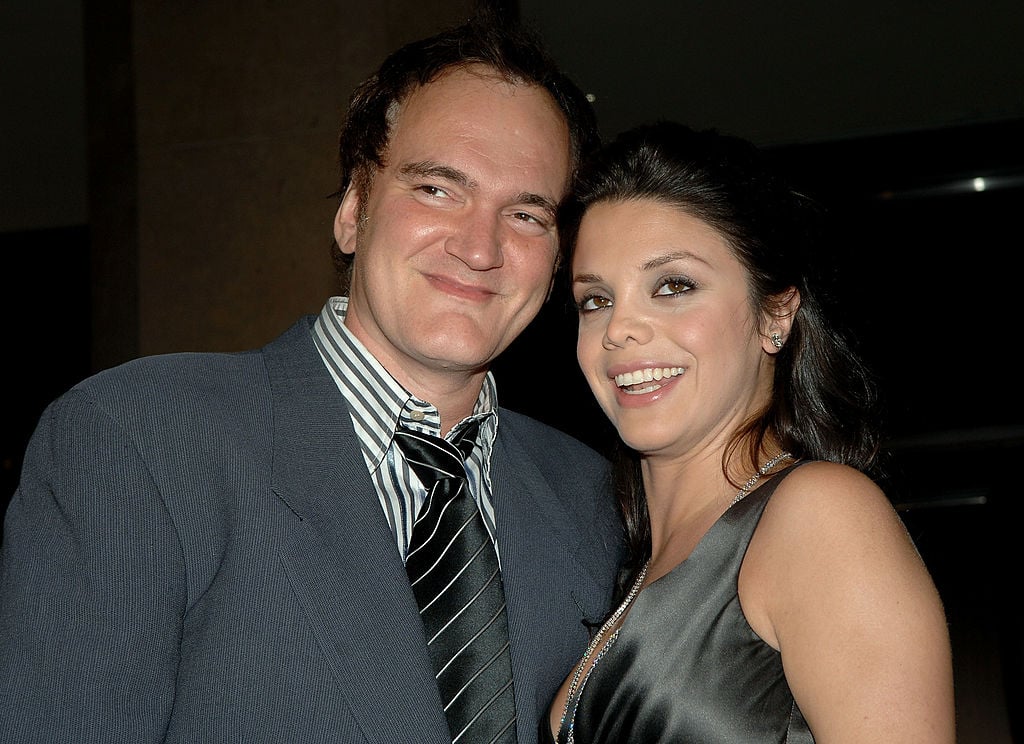 Vanessa Ferlito might be one of Dwayne Pride's (Scott Bakula) top agents on the CBS procedural drama, NCIS: New Orleans, now, but "once upon a time in Hollywood," the actress worked with famed director, Quentin Tarantino.
The 2007 cult Tarantino film, Grindhouse: Death Proof, starred Ferlito as Arlene. Other stars included Kurt Russell, Rosario Dawson, Zoë Bell, Rose McGowan, and more.
The movie, described by IMDb, said: "Two separate sets of voluptuous women are stalked at different times by a scarred stuntman who uses his "death proof" cars to execute his murderous plans."
In a 2012 interview with Collider, Tarantino called Death Proof the "worst film" he's ever made.
"I'm really well versed on a lot of directors' careers, you know, and when you look at those last five films when they were past it when they were too old, and they're really out of touch with the times, whether it be William Wyler and The Liberation of L.B. Jones or Billy Wilder with Fedora and then Buddy Buddy or whatever the hell," Tarantino said.
"To me, it's all about my filmography, and I want to go out with a terrific filmography. Death Proof has got to be the worst movie I ever make. And for a left-handed movie, that wasn't so bad, all right? — so if that's the worst I ever get, I'm good. But I do think one of those out-of-touch, old, limp, flaccid-d*ck movies costs you three good movies as far as your rating is concerned."
Ferlito's career went up from there
Though it's likely Tarantino discovered Ferlito from her recurring role as Aiden Burn on CSI: New York (2004-2006), or in the hit Fox series, 24, before that, Ferlito's been quietly rising up through the Hollywood ranks, long before the iconic director cast her in Death Proof.
Once Ferlito starred in a Tarantino flick, Hollywood executives must've caught wind of her talent. Other roles she landed post-Tarantino include Julie and Julia, Madea Goes to Jail, and Stand Up Guys — opposite Al Pacino, Christopher Walken, and Alan Arkin — to name a few.
Soon after, Ferlito snagged a recurring role as Agent Catherine 'Charlie' DeMarco in Graceland from 2013-2015. A couple of projects and a year later and Ferlito found her place on NCIS: New Orleans. To this day, she portrays Special Agent Tammy Gregorio as one of the primary agents on Pride's New Orleans team.
Tarantino and Ferlito kissed during a dinner date, but are they friends now?
Seven years after Death Proof released, Ferlito and Tarantino went on, what onlookers called, a "cozy dinner date" in New York City. At the time, Tarantino was linked with his longtime muse, Uma Thurman. This made the appearance of Ferlito quite a shock.
Previous reports stated Thurman attended the 8th Annual Clinton Global Citizen Awards alone while Tarantino's date with Ferlito took place in the same area two days prior.
It's unclear how involved Ferlito and Tarantino were, or if their friendship ran as deep as Tarantino's and Thurman's. This seems to be the only time the two "dated" in public.
However, a Reddit thread revealed Tarantino positioning Ferlito during the filming of Death Proof. Some said it's "common to physically move actors to where they need to be if the framing is that critical. Others think there was more to it, even then.
As for now, Tarantino has moved on. He and his wife, Daniella Pick, welcomed their first child together in Feb. 2020. Reports say the two have been together off-and-on since 2010 and married in 2018.
Considering tabloid gossip putting Ferltio and Tarantino together during a time he was committed to Pick, this would likely make a current friendship with Ferlito challenging. That aside, there' no proof the two are still in contact — at least not within the public's view.