Are Paris Hilton and Nicole Richie Still Friends? Here's Where Their Relationship Stands Today
Long before Paris Hilton and Kim Kardashian West called each other besties, the hotel heiress' go-to gal pal was Nicole Richie.
The famous BFFs were practically inseparable in the early 2000s and were rarely seen without the other close by.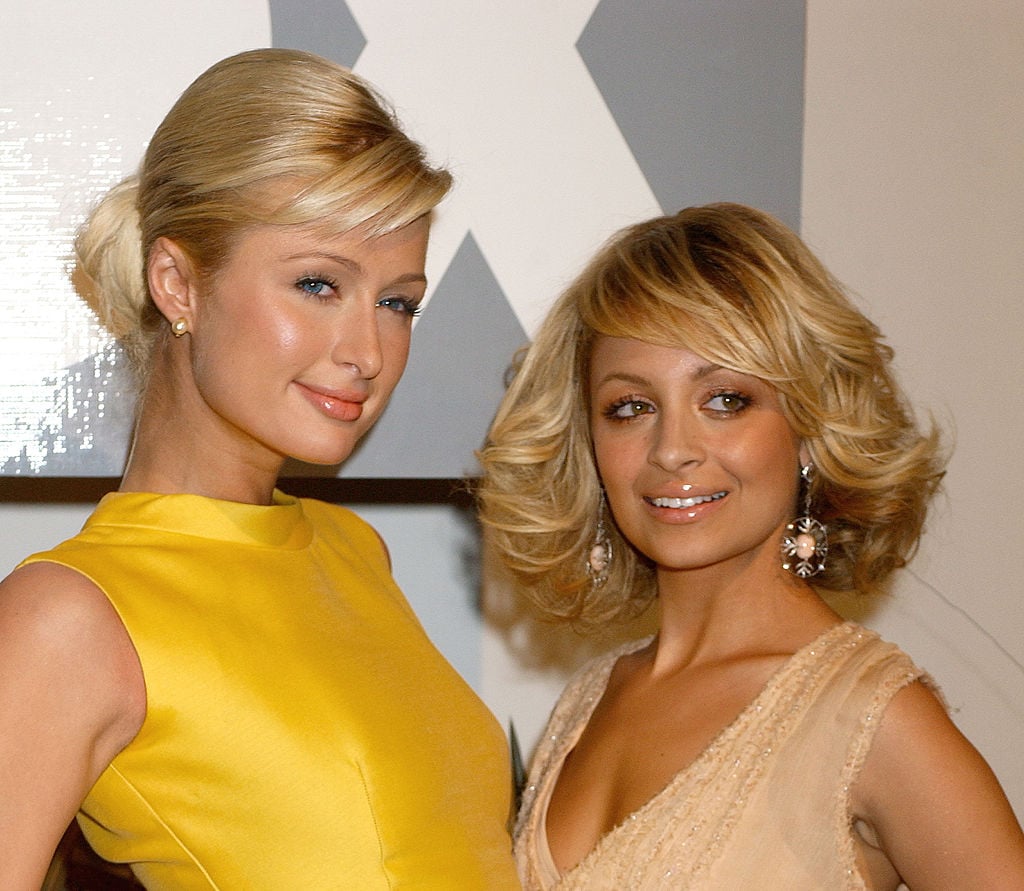 Though they appeared to have the ideal friendship back in the day, rumors spread that Hilton and Richie were no longer friends due to reports of an alleged feud.
Now that it's been years since we've last heard of their infamous rivalry, we can't help but wonder, are these two socialites still friends?
Hilton and Richie's friendship was once solid
After all that Hilton and Richie have been through together, many of us thought that their friendship would have stood the test of time.
But just like many other besties, their friendship had also experienced many ups and downs over the years. Some of which caused their relationship to change drastically as time went on.
Before we get into that, let's start by breaking down the early days of Hilton and Richie's infamous friendship.
In the early 2000s, Hilton and Richie were arguable Hollywood's most dynamic duo.
With both being daughters of A-list celebrities (Hilton is heir to the Hilton Hotels, and Richie is the daughter of singer and producer Lionel Richie), the two grew up relating to each other on many levels.
As they got older, the pair started spending more time together and eventually became the most famous BFFs in the world.
Since they were so close, it didn't come as a surprise to fans when the socialites eventually landed their very own hit reality show The Simple Life.
The series ran from 2003 to 2007 and featured the real-life BFFs getting into all sorts of antics as they went from being Beverly Hills socialites to performing blue-collar work.
It seemed like this friendship was going to last for many years to come, but to everyone's surprise, Hilton and Richie's relationship fell apart at the seams after rumors surrounding an alleged feud came to light.
The duo allegedly had a falling out in 2005
In the middle of their reality television careers, Hilton and Richie went from being best friends to enemies in what felt like a blink of an eye.
Back in 2005, it was reported that a rift between these socialites was initially caused by Hilton not inviting Richie to her 2005 Saturday Night Live hosting gig.
Though this turned out to be a rumor, that didn't dispel that there was obvious tension between the BFFs.
After the celebrities were spotted attending the 2005 Vanity Fair Oscar party separately, it seemed to onlookers that the pair had hit a rough patch in their friendship.
According to People, Hilton "hung out with her sister Nicky [Hilton]," while Nicole "stuck with her fiancé" at the time, DJ AM (Adam Goldstein), during the event.
A few days later, the socialites were spotted at the Beverly Hills Chinese restaurant, Mr. Chow, but didn't acknowledge each other.
It was reported that after the hotel heiress was seated, Richie arrived and took a seat at "the other side of the restaurant, out of Paris' view."
In April 2005, the infamous friendship we once knew was no more after Hilton announced during Us Weekly's Young Hot Hollywood Style Awards that Richie would no longer be a part of their reality series. Instead, Rod Stewart's daughter, Kimberly Stewart, would be filling in as her BFF for Season 4.
That same month, Hilton confessed that she and Richie weren't friends.
"It's no big secret that Nicole and I are no longer friends," Hilton said in an April 2005 statement. "Nicole knows what she did, and that's all I'm ever going to say about it."
While appearing on the Today show that November, Richie declared that she was done speaking to Hilton after their fight "turned into a much bigger thing than it is."
Where do the former friends stand today?
Two years after their alleged feud, Hilton and Richie reconciled during the Season 5 premiere of The Simple Life.
"I don't even know why we're fighting. I think it's just the tabloids," Hilton told Richie.
"I just want to let you know half the things that the tabloids said that I said were not true," Richie said.
After that, the socialites kept the good vibes between them going and would only speak highly of each other whenever they were asked about their relationship.
In 2018, the duo proved that they will always have a special bond when Hilton shared a sweet photo of their interaction at The Daily Front Row's 4th Annual Fashion Los Angeles Awards in Beverly Hills on her Instagram.
"Love you @NicoleRichie No one could make me laugh like you do."
Today, Hilton and Richie still consider each other friends. Though they aren't as close as they were in the early 2000s, these friends will always be there for each other, no matter what.