Prince Harry and Meghan Markle Will Keep Their Titles But Still May Not Be 'Royal'
Ever since Prince Harry and Meghan, Duchess of Sussex announced that they would be stepping down from their positions as senior royals, people have been wondering what exactly that means. Are Harry and Meghan still royal? Will they still attend events with the royal family? Do they get to keep their titles? Well, a representative for the couple finally answered all of the burning questions that royal fans have had.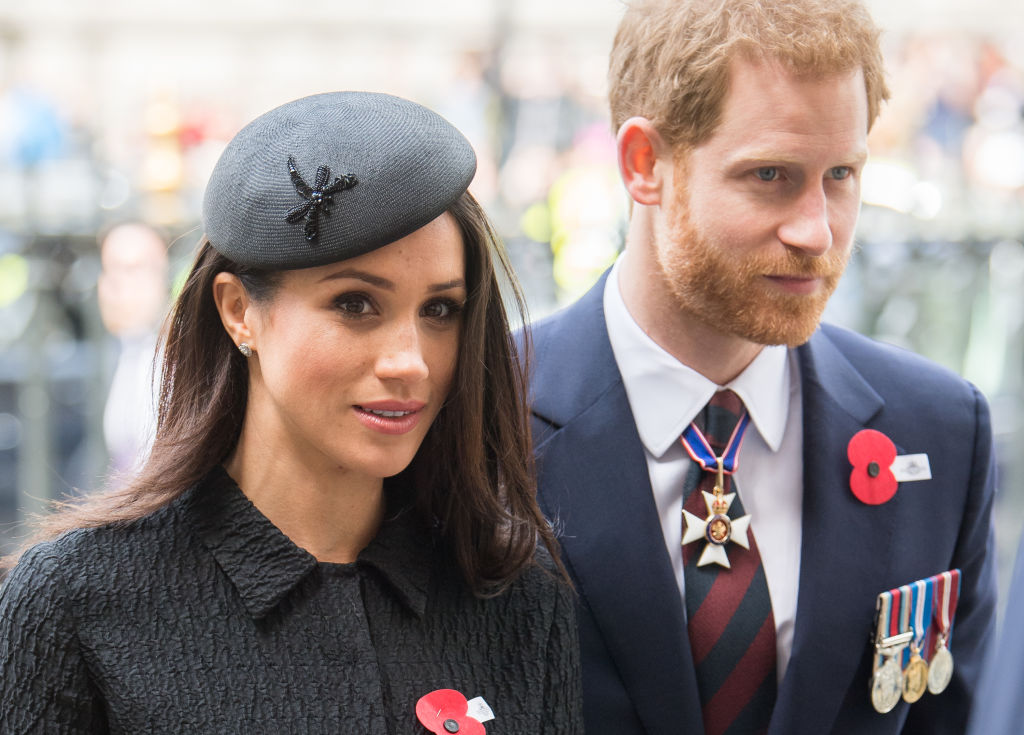 Why did Prince Harry and Meghan Markle step down?
Prince Harry and Meghan have had an extremely rough time in the past few years. Meghan was criticized for every move that she made. Even when she was carrying her first child, the media continued to bash her for everything from eating avocados to holding her stomach too much. Eventually, the pair decided that the best thing to do would be to try to carve out a new, less public way of living.
"The decision that I have made for my wife and I to step back is not one I made lightly," Prince Harry said in a recent speech. "It was so many months of talks after so many years of challenges. And I know I haven't always gotten it right, but as far as this goes, there really was no other option. What I want to make clear is, we're not walking away, and we certainly aren't walking away from you."
When does Megxit go into effect?
After a period of deliberation, Queen Elizabeth II decided that the Sussexes would no longer be working royals. Because the two have already moved to Canada, many people believe that this change has already gone into effect, when nothing official has actually happened yet.
According to a spokesperson for the family, the changes will not go into effect until March 31. Beginning Apr. 1, the two will no longer hold an office at Buckingham Palace.
Will Prince Harry and Meghan keep their titles?
Since the original announcement, people have been wondering whether Meghan and Harry will get to keep their titles. Well, according to the spokesperson, they will.
They will keep their HRH styles but will not use them. Harry will keep his place in line for the throne and the two will retain their titles, The Duke and Duchess of Sussex, The Earl and Countess of Dumbarton, and The Baron and Baroness Kilkeel. 
Are they still royal?
While Harry is still in line for the throne, there has been discussion as to whether or not the couple will be allowed to use the word royal in their branding.
"As The Duke and Duchess are stepping back as senior Members of the Royal Family, and will work towards financial independence, use of the word 'Royal', in this context, needed to be reviewed," the spokesperson said in a statement obtained by People. "Discussions are still ongoing, however, a change will be announced alongside the launch of their new non-profit organization."
Currently, Harry and Meghan's joint Instagram account and website are under the name Sussex Royal. And their new charity was reportedly slated to be called "Sussex Royal, the Charity Foundation." Depending on what is decided in the coming months, the two may have to change their brand.