Are Prince Harry's Ex-Girlfriends Chelsy Davy and Cressida Bonas Married?
Prince Harry is currently married to Meghan Markle, but he dated Chelsy Davy and Cressida Bonas before getting with his current wife.
Prince Harry is currently married to Meghan, Duchess of Sussex. The couple tied the knot in 2018, welcomed a son, and is now expecting a daughter.
Occasionally, fans also like to look back on Harry's past relationships. Two of his most well-known girlfriends were Chelsy Davy and Cressida Bonas. After ending their relationships with Harry, did Davy and Bonas get married to other people?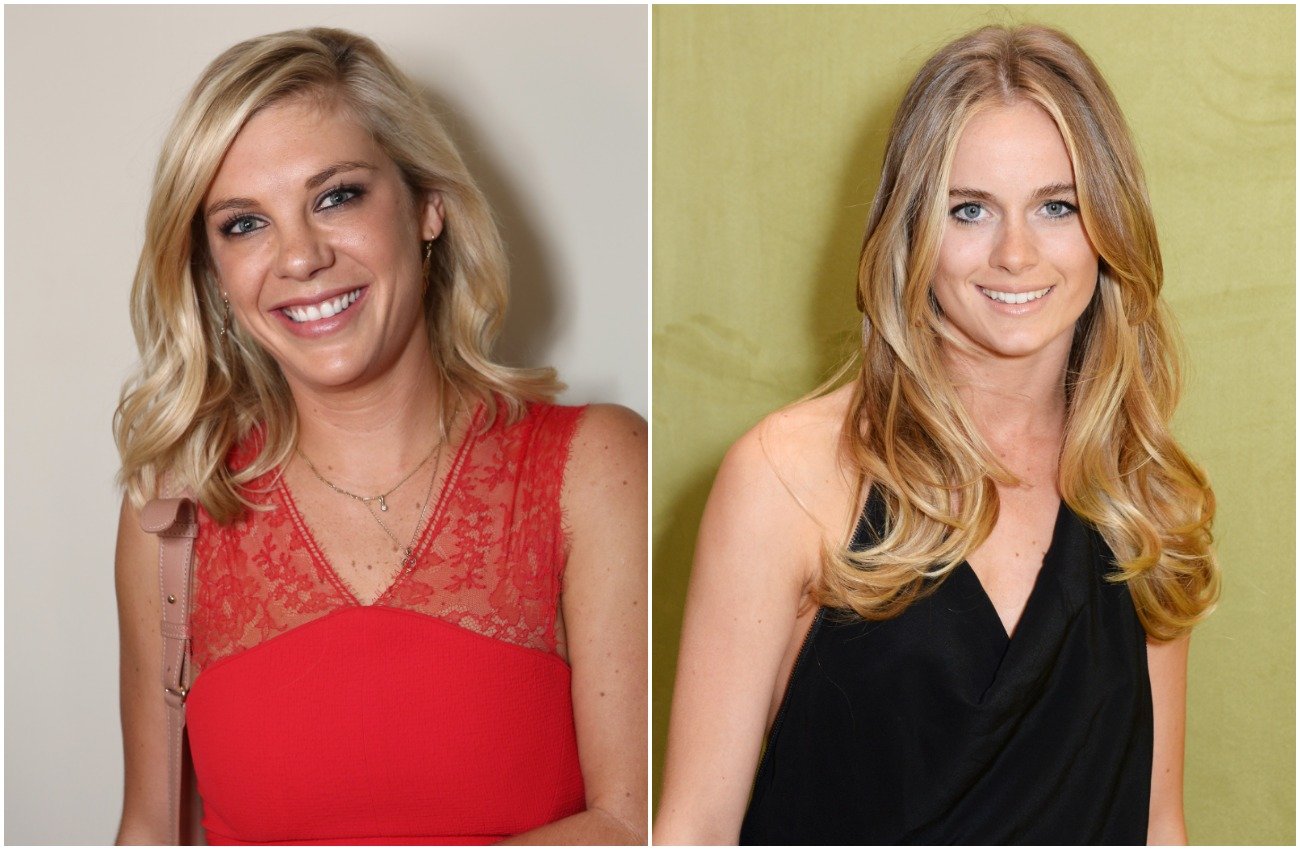 When did Prince Harry date Chelsy Davy and Cressida Bonas?
Davy and Harry began dating in 2004 when she was still a boarding school student. The couple had an on-and-off relationship for several years. During that time, Davy studied at the University of Cape Town and the University of Leeds, while Harry enlisted in the army. However, they ended things in 2010.
In 2012, Harry dated Bonas, who was a dancer/actor that he met through his cousin Princess Eugenie. This relationship only lasted for two years.
Chelsy Davy and Cressida Bonas broke up with Prince Harry for similar reasons
Davy and Bonas dated Harry at different times, but their reasons for breaking up with Harry are surprisingly similar. According to various sources, both ladies found the life of a royal girlfriend too much to handle.
Davy recalled this experience in an interview with the Daily Mail in 2016, saying, "It was so full-on: crazy and scary and uncomfortable. I found it very difficult when it was bad. I couldn't cope… I was trying to be a normal kid and it was horrible."
Bonas has not publicly spoken about her relationship with Harry. However, royal author Robert Lacey wrote in the book Battle of Brothers that she realized how little privacy she would have as a royal after seeing what Prince William and Catherine, Duchess of Cambridge went through.
"In 2014, she was said to have been 'completely spooked' after watching the TV coverage of William and Kate touring New Zealand with baby George in tow," Lacey said, according to the Daily Star. "That was not the way she would want to enjoy her eight-month-old son, she regretfully explained to Harry."
Are Chelsy Davy and Cressida Bonas married?
Davy and Bonas seem to have both moved on from their relationships with Harry.
Bonas, in fact, is now married. In late 2020, she tied the knot with property developer Harry Wentworth-Stanley. According to Tatler, Wentworth-Stanley and Bonas actually dated when they were both university students. However, they parted ways and remained friends. Years after Bonas broke up with Prince Harry, she and Wentworth-Stanley got back together.
Meanwhile, Davy is not married. In 2020, she told Tatler that she was seeing someone new, though it is not sure if Davy is still with that person or not. In any case, Davy has other things going on in her life. She has her own company called AYA, which sells ethically-sourced gemstones from Africa. It also has a travel division that offers luxury tours of the continent.