Are Prince William and Kate Middleton Secret Circus Fans?
We know that Prince William and Kate Middleton are two of the most down to earth royals ever. For years, they have been proving to everyone that they are just like the rest of us in so many ways. Whether it be that they are ordering a delicious take out dinner to enjoy in the comfort of their own home or spending a day off from royal duties binge-watching their favorite shows, Will and Kate are a future king and queen consort that millions of people can relate to. While we know that the couple shares a lot of the same interests as their fans, there is one thing that we discovered recently that most people may not have been aware of.
Princess Charlotte has recently taken up gymnastics
Princess Charlotte is not even five years old yet, and already she is a pretty active child. We know that the daughter of William and Kate enjoys doing many of the things that typical kids like, such as running around in the park and having playdates with her closest friends. Many fans may be surprised to learn that the small princess has also developed an interest in gymnastics. How do we know? It was revealed by Kate, during the Cambridges' recent tour of Ireland. Harper's Bazaar reports that William and Kate spent some time talking to gymnasts during their visit, and naturally, they spoke proudly of Charlotte, letting them know just how much she enjoys everything that goes along with it. So adorable!
Kate once went to Cirque du Soleil show for her birthday
Even the future queen likes to be out and about on her birthday! According to E! Online, it was when the Duchess of Cambridge turned 31 that Will treated her to a spectacular evening along with the rest of the Middleton clan – Kate's parents, Michael and Carole, her brother James, and her younger sister, Pippa. Judging from the pictures, Kate seemed to have the time of her life, and no one can really blame her. A performance of Cirque du Soleil is nothing less than amazing, and the duchess appeared mesmerized by the action and beauty of it all.
William and Kate had a secret date night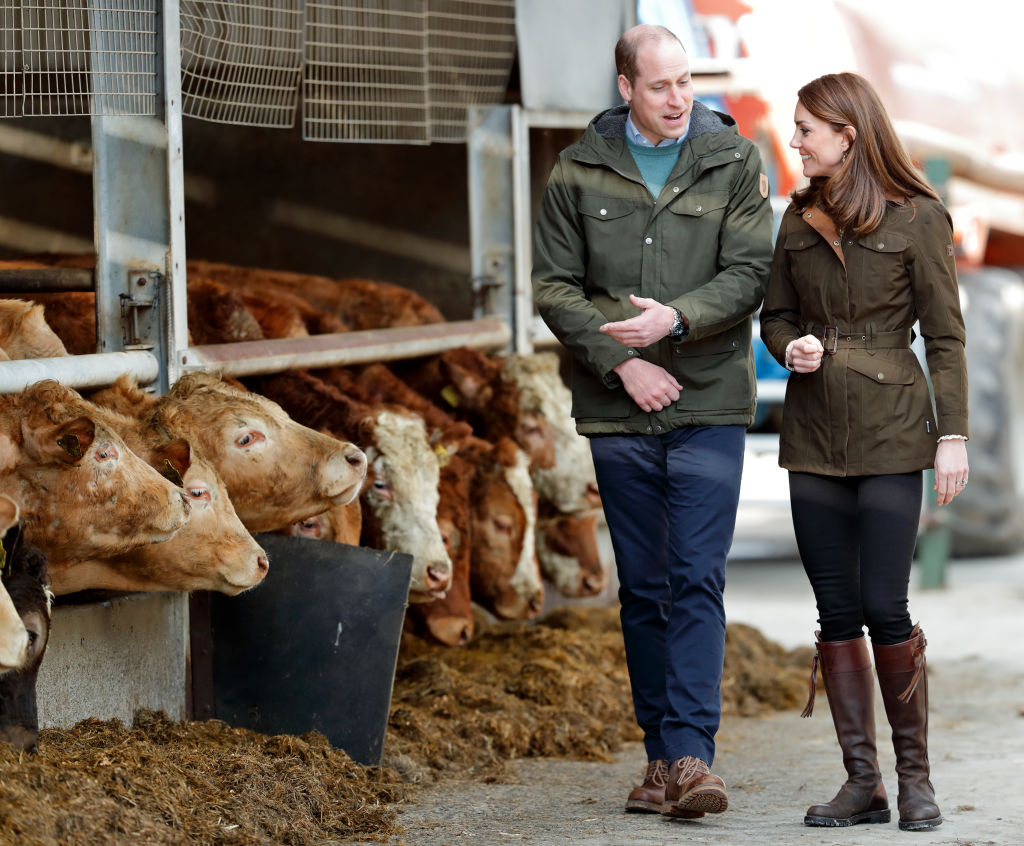 It wasn't too long ago that the Duke and Duchess of Cambridge snuck away from their home at Kensington Palace for a secret date night. While many fans might assume that they enjoyed a quiet dinner and a movie, this isn't exactly the case. Instead, the royal couple is believed to have attended another performance of Cirque du Soleil at Royal Albert Hall in London. It is great that they were able to sit back and enjoy the show, spending some well-deserved time together.
Do Prince William and Kate Middleton secretly love the circus?
They definitely seem to. Having attended performances on more than one occasion as well as supporting Charlotte as she concentrates on her newest hobby, it is pretty safe to say that Will and Kate enjoy everything that the circus has to offer. Let's not forget that during their tour of Ireland, William didn't hesitate to show off his juggling skills, and we can only come to the conclusion that the couple absolutely loves the circus. After all, it is a wonderful thing to have an interest in, and it looks like they are getting their children involved as well. Who knows, maybe we will be lucky enough to see the Cambridge Family sometime soon at an upcoming circus show.