Are Raven Symoné and Adrienne Bailon Still Friends? Here's Where They Stand Today
The Cheetah Girls will forever be Cheetah Sisters!
It's been 14 years since Raven Symoné and Adrienne Bailon starred together in The Cheetah Girls franchise. While watching the Disney Channel flicks, it was clear to fans that these two had amazing chemistry and weren't surprised that their on-screen relationship soon turned into a IRL friendship.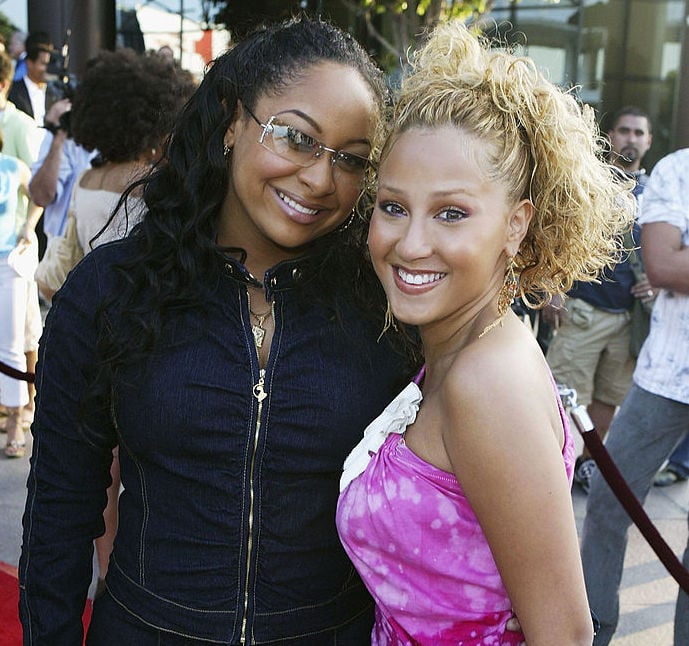 Though they haven't worked together since their Disney days, Symoné and Bailon recently proved that their friendship is still going strong to this day.
These actresses go way back
If you've ever found yourself wondering if the cast of The Cheetah Girls remained friends after starring in the Disney Channel franchise, we're here to give you some good news!
More than a decade after starring alongside one another in the DCOM classics, the four co-stars remain rather close and have shown the world that their IRL bond is just as strong as the one they showcased in the films.
Aside from Kiely Williams and Sabrina Bryan's close bond, the friendship between Symoné and Bailon has also remained pretty solid throughout the years, despite a few hiccups along the way.
The actress' friendship dates back to 2002 when they signed on to star in The Cheetah Girls, a Disney Channel original movie based on a book series of the same name.
In the films, Symoné and Bailon play Gabriella and Chanel who, along with their friends Dorinda (Bryan) and Aqua (Williams), work together to pursue their dreams of becoming singing sensations.
Though these four friends were a close bunch, Gabriella and Chanel had a bond that was a lot stronger than the ones they shared with the other two girls.
During the films, viewers saw how these friends were constantly put to the test as they frequently experienced the difficulty of maintaining a friendship all while committed to achieving their dreams.
Although this iconic girl group taught us all what it really meant to be a true friend, the four actresses were faced with a few obstacles when it came to their real-life friendship.
Before production for the franchise's third installment, The Cheetah Girls: One World, began, Symoné—who was busy pursuing a solo career at the time— decided not take part in the film due to the horrible experiences she had with her co-stars while on the set of Cheetah Girls 2.
This in turn led her to have a strained relationship with the other three girls, which Bailon, Bryan, and Williams later denied.
Symoné and Bailon recently reunited at this year's Women's March
Though it is unclear how long Symoné's strained relationship with the other girls lasted, she and Bailon eventually put their differences aside and had a sweet Cheetah Girls reunion back in 2015.
During an episode of Bailon's talk show The Real, the two women came together to reminisce about their girl group days. And from what we could tell, there was no bad blood between them in the slightest.
"I'm so happy to see you!" the co-host said. "I climbed on top of this girl and gave her the biggest hug of life. We go way back. It's a Chu Chi and Bubbles reunion, we were in the Cheetah Girls together people."
Recently, the pair reunited again at the Women's March 2020 in Los Angeles.
There, Bailon and Symoné gave a special performance together by singing one of The Cheetah Girls most iconic hits, "Together We Can".
Both women shared their sweet reunion on Instagram and proved that they still have love for one another after all these years.
"Yo #theangelsvoice @adriennebailon gaced [sic] us with her voice at @womensmarch what a great turnout!" Symoné captioned her post.
Bailon then commented , "Love you Bubbles," calling Symoné by her Cheetah Girls nickname before sharing her own post.
"TOGETHER WE CAN Chu Chi & Bubbles @wmnsmarchla Love you @ravensymone," The Real co-host captioned her post which featured a photo of her and her former co-star posing next to each other as well as a video of them performing together.
"Love you more guuurrrrllll," Symoné commented.
It is safe to say that Symoné and Bailon's friendship is just as strong in 2020 as it was in 2003, if not more.