Are Rob Kardashian and Lamar Odom Still Friends?
Lamar Odom and Rob Kardashian go way back. The two met in 2009 and quickly struck up a close bond, which they maintained throughout the athlete's marriage to Khloé Kardashian.
Though they had a great friendship during the few short years the NBA player was with the Good American founder, we haven't heard much about the stars' relationship as of late, which makes us wonder: Are Odom and Kardashian still friends today?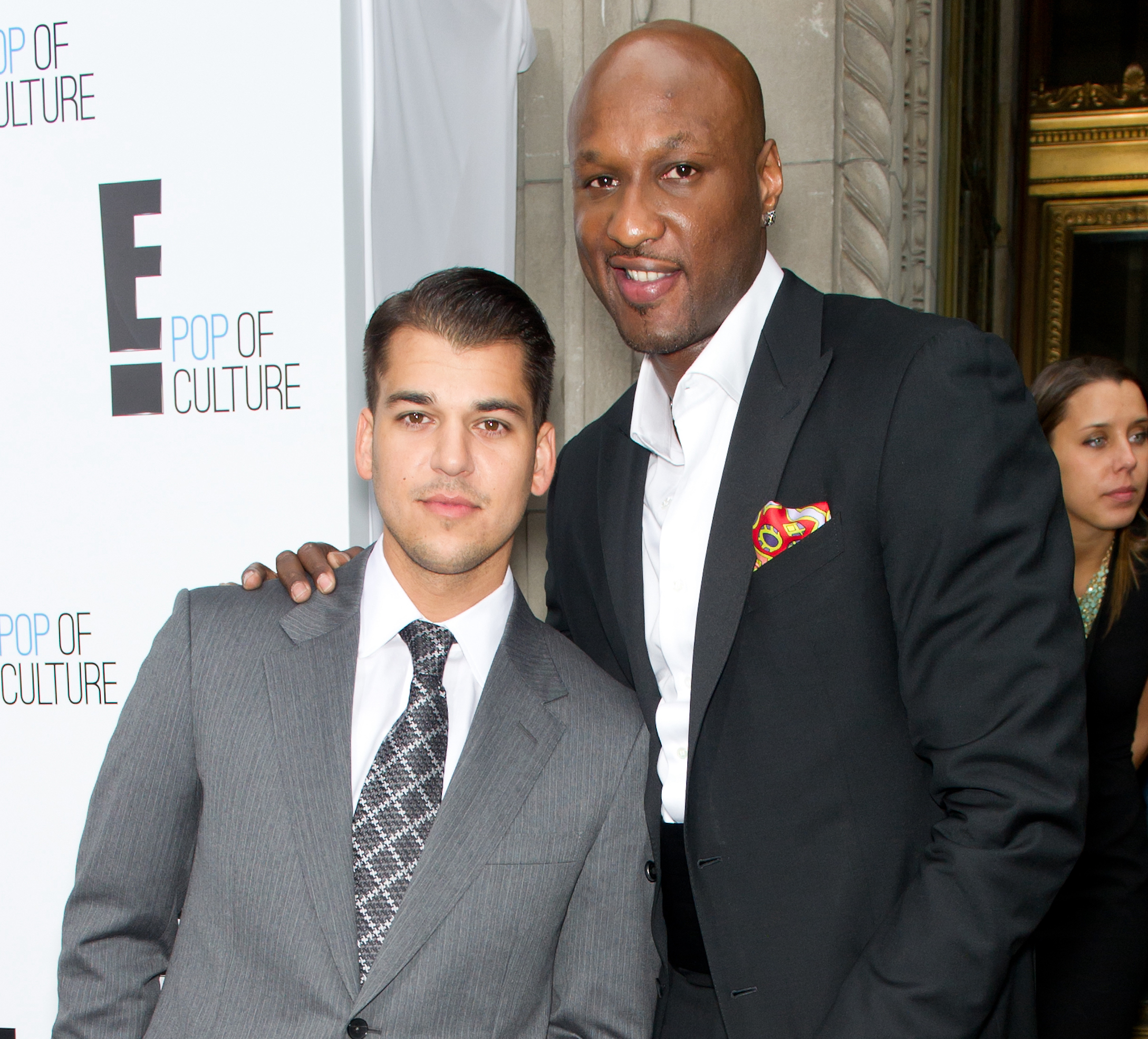 While married to Khloé Kardashian, Lamar Odom was extremely close to Rob
Longtime fans of Keeping Up With the Kardashians know that Khloé Kardashian wasn't the only member of the Kar-Jenner family with whom Lamar Odom was close with.
After tying the knot with the reality star in September 2009, the basketball player struck up a close bond with Rob Kardashian, who lived with the couple for quite a while.
Kardashian and Odom had the ultimate bromance and remained close throughout the athlete's marriage to Khloé. Since Rob grew up with sisters and Lamar is an only child, the two instantly connected and considered each other more so brothers than best friends.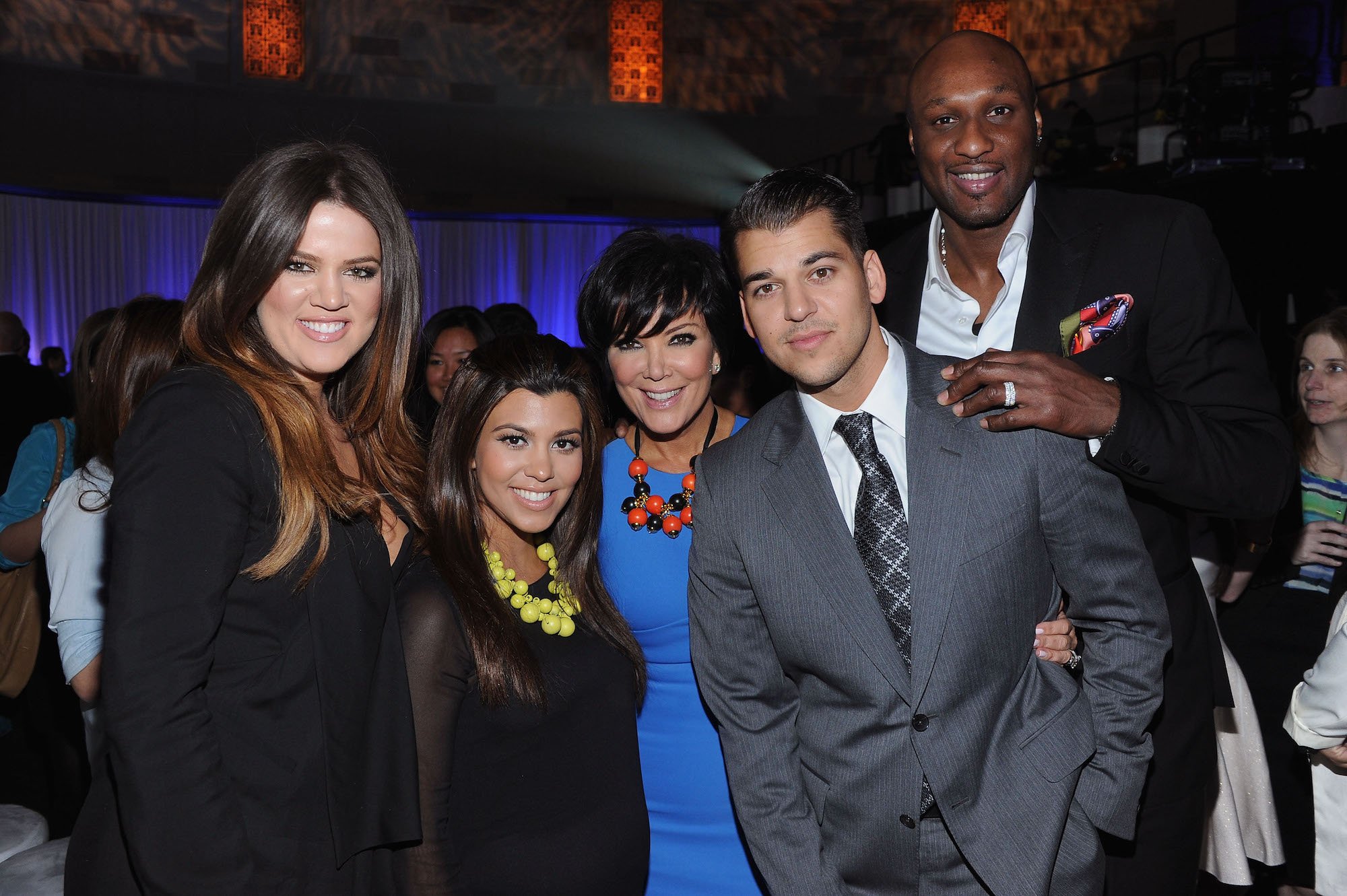 Even after Khloé Kardashian filed for divorce from Odom in 2013, he and Rob continued to remain close. In fact, when the retired athlete was rushed to the hospital following a near-fatal overdose in a Nevada brothel, the Arthur George Socks designer took to Instagram to ask fans to pray for his "brother."
Kardashian continued hanging out with Odom after the former NBA player made a full recovery. To fans, it seemed like these two were going to friends for many years to come.
Unfortunately, the pair's friendship is now a thing in the past, despite being thick as thieves once upon a time.
Odom eventually lost contact with Rob Kardashian
While appearing on a 2017 episode of The Wendy Williams Show, Odom opened up about the state of his friendship with Kardashian.
Though they were once inseparable, the athlete revealed to Williams that he and Kardashian no longer speak, noting that his failed marriage to Khloé likely contributed to their friendship going south.
"I mean we were close. He has a child; I haven't met his child yet. It's been a minute … I don't know [why we don't talk]," he said. "I guess maybe because I hurt his sister too much. I mean if she was my [sister] I would have a problem with me too."
Though negative situations in Odom's marriage likely put a major strain on his friendship with his former brother-in-law, that might not be the only thing that caused the two to become estranged.
Seeing as Rob was going through a lot with ex-girlfriend, Blac Chyna, around the time Odom's marriage was coming to an end, it sounds like life just got in the way of them continuing their friendship.
Though it's sad to hear that Kardashian and Odom aren't close anymore, going their separate ways was probably for the best. And who knows, maybe the two will reconnect later in life?
We'll just have to wait and see what the future holds.