Are Ryan Gosling and Eva Mendes Still Married?
Ryan Gosling and Eva Mendes are a notoriously private couple. Find out if the two are still married.
Ryan Gosling and Eva Mendes just might be one of Hollywood's most secretive couples. Ever since news of their relationship went public, Gosling and Mendes have made it a point to keep as much as they can about their relationship under wraps. Being reserved comes with its pluses, one of which is much less interference from the media. On the other hand, with little news going around about them, it's hard for fans to discern fact from fiction!
Well, in this article, let's take a real look at their relationship and crack some of the mysteries surrounding this gorgeous celebrity pair and their beautiful children!
This is how Ryan Gosling and Eva Mendes met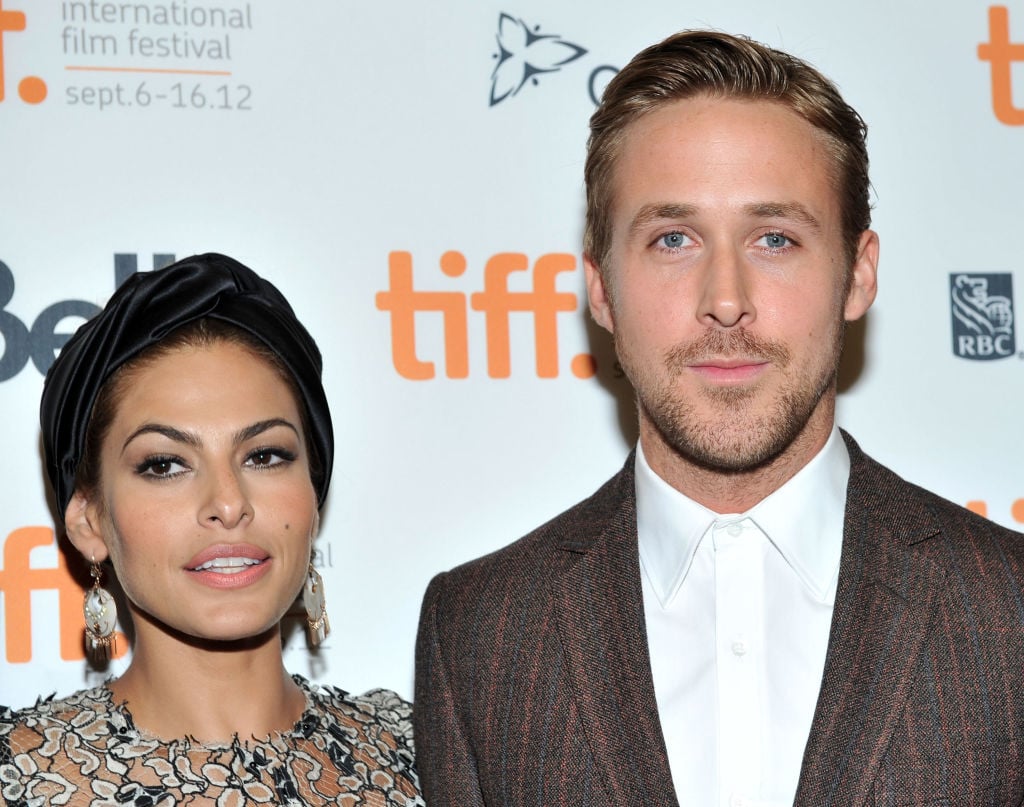 Gosling and Mendes met, like many celebrities before them, on set. In 2011, the hot Tinseltown couple were both casts for a little movie called The Place Beyond the Pines. The criminal drama takes place in upstate New York and features two Hollywood heavy hitters: La La Land's Gosling and A Star is Born's, Bradley Cooper alongside Dane DeHaan and Emory Cohen. The father and son duos ultimately face a pretty hefty string of consequences associated with their actions.
Where does the Ghost Rider's Mendes fit into this picture? Recently, the doting mother shared a flashback to her Instagram page. The video clip shows a bleach-blonde Gosling side-by-side with a smiling Mendes. In the film, Mendes was Gosling's ex-girlfriend, Romina Gutierrez, as well as the mother to his child. Who could have foreseen that the two would actually go on to make at least some of this arrangement a reality!
Ryan Gosling and Eva Mendes went on to have two children
Mendes may have been Gosling's ex-beau in the movie, but that didn't keep sparks from flying. In fact, it looks like it did quite the opposite! At the time, role aside, becoming a mother was the last thing on Mendes' mind. She was all in when it came to her career, but then "Ryan Gosling happened." To be more precise, it was falling for the star that flipped her life plans on its head. She quickly went from not really wanting to have children to ready to have his bundles of joy at the drop of a hat!
Three years after meeting, on September 12, 2014, the cute couple gave birth to their first child, Esmeralda Gosling. Less than two years passed before they gave birth to their second child, little Amada Gosling. She was born on April 29, 2016.
Are Ryan Gosling and Eva Mendes still married?
It's been quite a few years since Gosling and Mendes first entered coupledom. Are things still perfect in paradise? First off, they very much are still together and are still very much in love. But their relationship status is much more complicated than your run-of-the-mill couple. In 2016, US Weekly published an article delivering the news that Gosling and Mendes had finally tied the knot. The article went on to say that they chose to take their relationship to the next level in front of a select (and of course small) group of family and friends. It certainly seemed plausible. 
Sadly the couple's publicist came out of the woodworks and completely denounced the credibility of the claim. Now, for the weird part. A quick Google search brings up many articles about these two being married, but there's no real information out there about them saying, "I do." Either Mendes and Gosling have mastered the art of keeping their private lives private, or they've opted to throw the traditional marriage out the window for now. Regardless of which is the real truth, there's no doubt that the pair gives off pure married coupled vibes.