Are Scott Disick and Nicole Richie Friends?
Scott Disick and Sofia Richie have been dating for a few years now. But does Sofia's big sister Nicole Richie hang out with the couple?
Scott Disick and Sofia Richie have been dating for a few years now. The Kardashians — Scott's ex-in-laws — continue to support the couple. But Sophia's father, legendary singer Lionel Richie has been vocal about his disapproval of their relationship. But what about Sofia's famous older sister? Is Nicole Richie friendly with Scott Disick, or does she share her papa's opinion?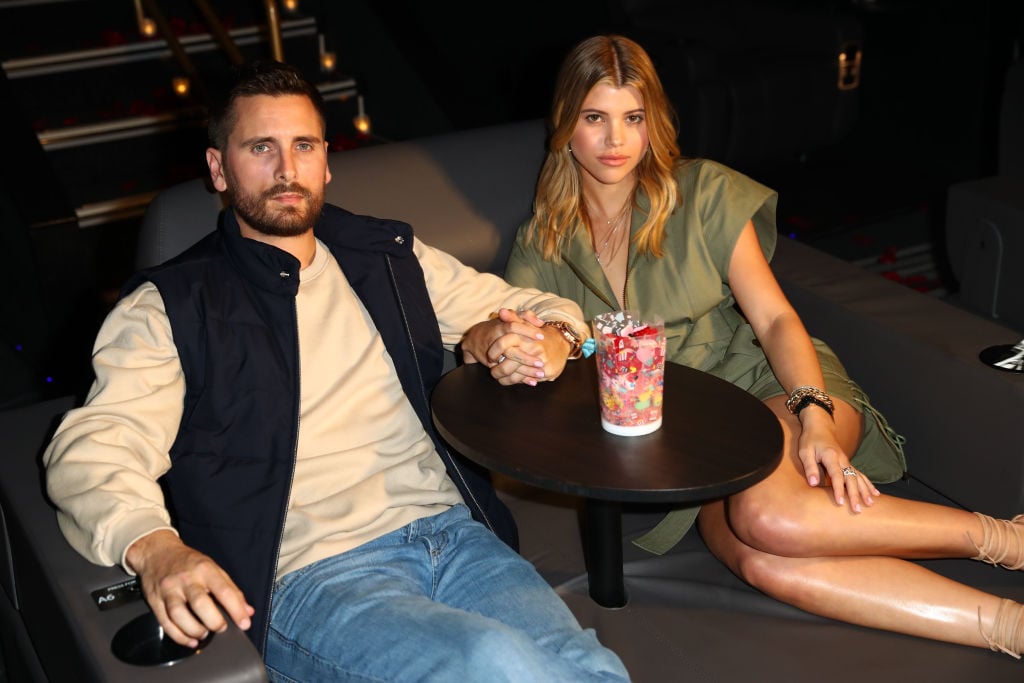 Scott Disick and Sofia Richie's dating history
Disick, who is reality star Kourtney Kardashian's ex-husband, began dating Lionel Richie's youngest daughter, Sofia in 2017. Initially, people expected the Keeping Up with the Kardashians family to shun Disick and Richie's relationship, but as seen on the show and social media, they've welcomed them into the family with open arms. 
Kourtney shares three children — Mason, Penelope, and Reign — with Disick, and she's made it a point to make sure they can co-parent without any drama. She has been very accepting of Sofia, and the three have even vacationed together with the kids. Richie is also good friends with the rest of the Kardashian clan and is often seen hanging out with Kylie Jenner.
After over two years of dating, the couple seems to be getting pretty serious. According to US Weekly, an inside source said that Disick and Richie are thinking of getting engaged soon. 
What Nicole Richie thinks of little sister Sofia's relationship
Scott Disick and Sofia Richie are often criticized for their age difference. Disick is 15 years older than the model/actress, and this may be one of the reasons big sister Nicole Richie isn't cheerleading their relationship.
According to Hollywood Life, Nicole may be worried about her sister getting so serious so soon in her life. "Nicole knows how mature Sofia is and that she can handle herself like an adult, but at the same time she's also her baby sister and sees her as so young with a bright future ahead of her," a source told the outlet. "She should be focused on her career and herself — not on a relationship with a man that already has three kids."
Apparently, Nicole's concern and worry for her little sister isn't helping the siblings' relationship. And it may just be causing a little bit of tension between the two. 
"Nicole and Sofia's relationship has definitely become strained as Sofia's relationship with Scott has grown more serious," the source added. "Nicole was concerned when Scott and Sofia first started dating, but she didn't really think they would last or become as serious as they have."
Do Nicole Richie and Scott Disick ever hang out?
When using Scott Disick, Sofia Richie, and Nicole Richie's social media pages as a gauge, it doesn't look like the three hang out much together, or at all. Both sisters post pictures of their parents on Instagram, but they haven't posted any with each other for a while. 
There are absolutely no photos of Nicole and Disck together, and there haven't been any confirmed sightings of them socializing recently. For now, with all things considered, it's safe to assume the two are not the best of friends.