Are Taylor Swift's Legs Really Worth $40 Million?
Find out if the rumors of the value of Taylor Swift's legs are true.
Taylor Swift, like many A-list celebrities, is no stranger to outrageous rumors being spread about her throughout the tabloids. From fabricated or overblown feuds with fellow singers to erroneous reports that she was pregnant, Swift has learned to take the gossip in stride.
One rumor even claimed that Swift has no belly button. What some publications won't make up to get a few more eyes on the page.
As a high-profile star with worldwide attention, the gossip unfortunately just comes with the territory. Sometimes though, rumors do slip through the cracks that seem just realistic enough to be true.
How much are Taylor Swift's legs worth?
In 2015, the National Enquirer started a rumor that Swift had her legs insured for $40 million. That's $20 million per leg.
Despite coming from a notoriously unreliable source, this tall tale had some legs of its own and quickly spread throughout other publications. It seemed plausible enough: She certainly wasn't the first celebrity to have such stories shared about them.
Among other rumored body parts to be insured are Julia Robert's smile, Mariah Carey's pipes, and Jennifer Lopez's derriere. 
Though Swift, and undoubtedly most any person, would probably say her legs are priceless, there is a logical rationale to putting a number to their worth. After all, how much would she stand to lose if she had to cancel a tour due to a leg injury? That's a serious loss of income for the singer, who makes a large part of her estimated $320 million net worth from her high-energy, dance-filled live concerts.
As realistic as it may have sounded, Swift's representation quickly denied all such claims as nonsense and Swift later addressed the rumor herself by having a bit of fun with it. After Meredith Grey, one of her Scottish Fold cats, scratched her across the thigh, she posted to her Instagram: "Great job, Meredith, I was just trying to love you and now you owe me $40 million dollars."
The post has since been deleted and Olivia Benson, Swift's more amiable cat and witness to the crime, could not be reached for comment.
Does Taylor Swift wash her legs?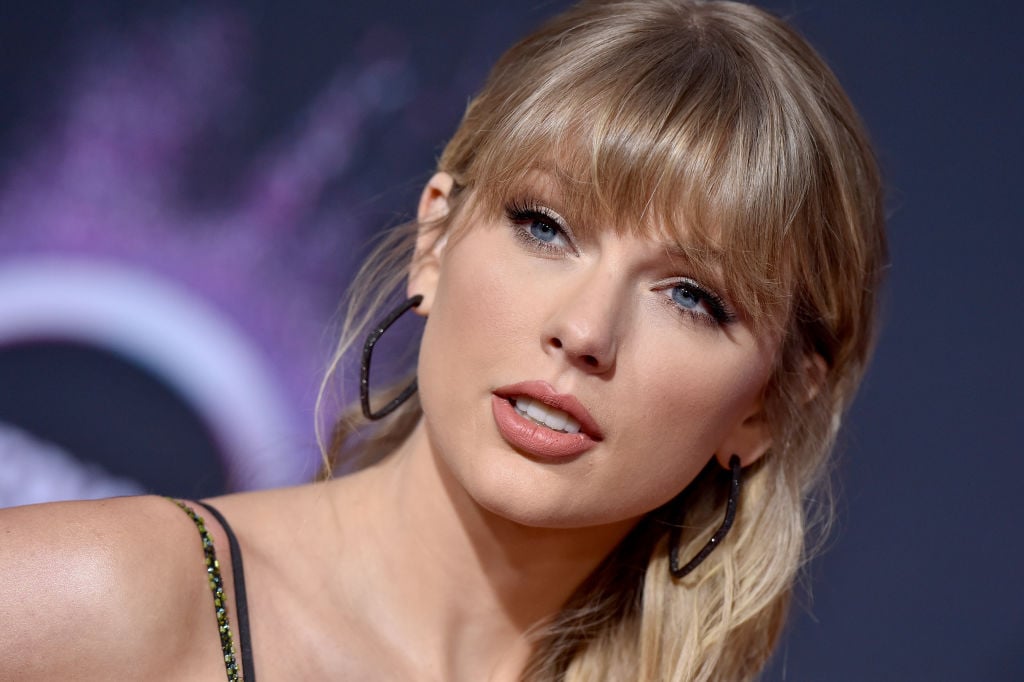 The insurance rumor wasn't the last time Swift made headlines because of chatter about her long legs. This most recent hubbub, however, wasn't caused by the Enquirer, but Swift herself.
Thanks to an odd interview with Ellen in May of 2019, viewers were left wondering… but does Swift really wash her legs?
"When you shave your legs, the shaving cream is like soap, right?" Swift says sitting in Ellen's signature white chairs. Ellen agrees but doesn't let the subject drop there and probes a little further saying, "unless you're not shaving, then you're not washing."
After some back and forth Swift finally insists she shaves every day, to which Ellen replied, "God, you must be hairy." The banter was playfully awkward and the audience ate it up.
But really: Have you seen Taylor Swift's legs?
It's hard to get too mad at fans over the extra attention they give to Swift's legs. Standing at 5'10" the phrase "legs for days" doesn't begin to cover it, and she certainly knows how to use them. Not only is she a skilled dancer, but she's has strutted the catwalk with the best of them as part of Victoria's Secret runway show. 
For the most part, comments about her legs are good-natured, a rare thing of beauty in this age of internet trolls. A common formula for fan tweets about Swift's legs goes something like this: "your legs are longer than my attention span," and "legs longer than my future."
Some Twitter users get a little more creative with tweets like this one: "omg queen your legs are longer than justin bieber's badly written instagram posts." And some fans may just lack a basic understanding of human anatomy: "just wondering do those legs go all the way up to your bum."
Say what you will about the price of stardom, Swift is shaking it off and walking her long legs all the way to the bank.