Are 'The Big Bang Theory' Actors Friends in Real Life?
Were you one of the almost 18 million viewers that watched The Big Bang Theory's series finale on CBS? We were, and we thought it was a fitting end for our favorite nerds. The ending did a great job closing most of the storylines.
Another thing we noticed was how emotional many of the characters seemed to be. The show is one of the longest-running comedies of all time, with 12 seasons under its belt. It would make sense that saying goodbye would be hard. Or maybe it was all just really good acting.
Like many diehard fans, you might be wondering the same thing. Was all that emotion just part of the job? Are The Big Bang Theory actors friends in real life?
'The Big Bang Theory' cast has been together for over a decade on screen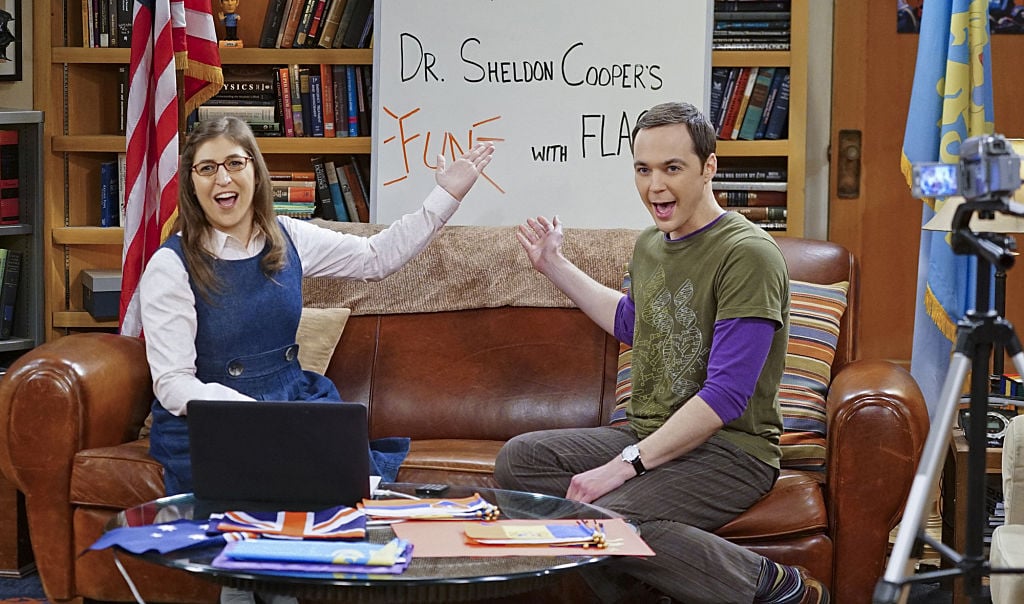 For the cast of The Big Bang Theory, their on-screen friendships have spanned more than a decade. They and their characters have grown a lot during that time. Some of them have even blossomed into off-screen friendships.
In the case of Kaley Cuoco and Johnny Galecki, their on-screen romance even spilled over to their real life. They actually did date for a couple of years. They decided to keep it a secret because they were worried it might hurt the show.
Here is what Cuoco said, reports AOL, about their relationship: "It was such a huge part of my life and no one knew about it," Cuoco said. "It was a wonderful relationship but we never spoke a word about it and never went anywhere together. We were so protective of ourselves and the show and didn't want anything to ruin that. … We knew how to keep it deep inside and never bring it on that set, ever."
Now they consider each other really great friends. But what about the rest of the gang? It seems that many of them are friends in real life.
Do the actors from 'The Big Bang Theory' hang out together?
If you're trying to figure out if The Big Bang Theory actors are friends in real life, you might be interested in knowing that some of them hang out together. They even occasionally accompany each other to award shows and other events.
Take for example the time that Jim Parsons posted a picture of himself and Mayim Bialik on Instagram. He was congratulating her on her Critics Choice Award. He gushed saying, "I truly adore you."
The cast also seems to get together a lot for each other's birthdays. Galecki shared a picture of him and his friend Parsons hanging out. He captioned that post with some birthday wishes.
Bialik did the same thing for her friend Kevin Sussman, who played Stuart Bloom on the show. Fun fact, Sussman and Parsons were friends long before The Big Bang Theory aired its first episode.
Another longtime friendship that started long before the Big Bang, is Galecki and Sara Gilbert. They met on the set of Roseanne when they played boyfriend and girlfriend on the show. They also briefly dated before Gilbert came out of the closet.
Are 'The Big Bang Theory' actors friends in real life?
It is clear that these guys love each other on screen, but how about off? We know they get together in their off time, and that many had friendships before the show even started. Some of them even dated each other.
Although it is hard to say if the cast is really friends or if they plan to keep in touch. We think that most of them have built strong enough bonds to last a long time. Twelve years together will do that.
Of course, we should also remember that they are all real people, doing their jobs. It is one thing when you see each other at work all the time, but a whole other thing when you each go in separate directions. Maybe Bialik said it best when asked if they would continue their friendships after the show ends.
"I can't imagine that we wouldn't," Bialik told PopCulture. "I actually had a dream that we all went hiking together, and I was telling everybody, 'Why didn't we do this before?'"