Are 'The Circle' Season 1 Stars Joey Sasso and Shubham Goel Still Friends?
The Circle Season 2 may be fully underway but that doesn't mean fans are over last season. The Circle season 1 introduced viewers to a new type of reality competition. Somehow, a game of catfishes and social media likes brought out some of the most genuine personalities on reality tv. Joey Sasso and Shubham Goel's friendship took them all the way to the finale, where Sasso ultimately won the $100K. So, are Sasso and Goel still friends?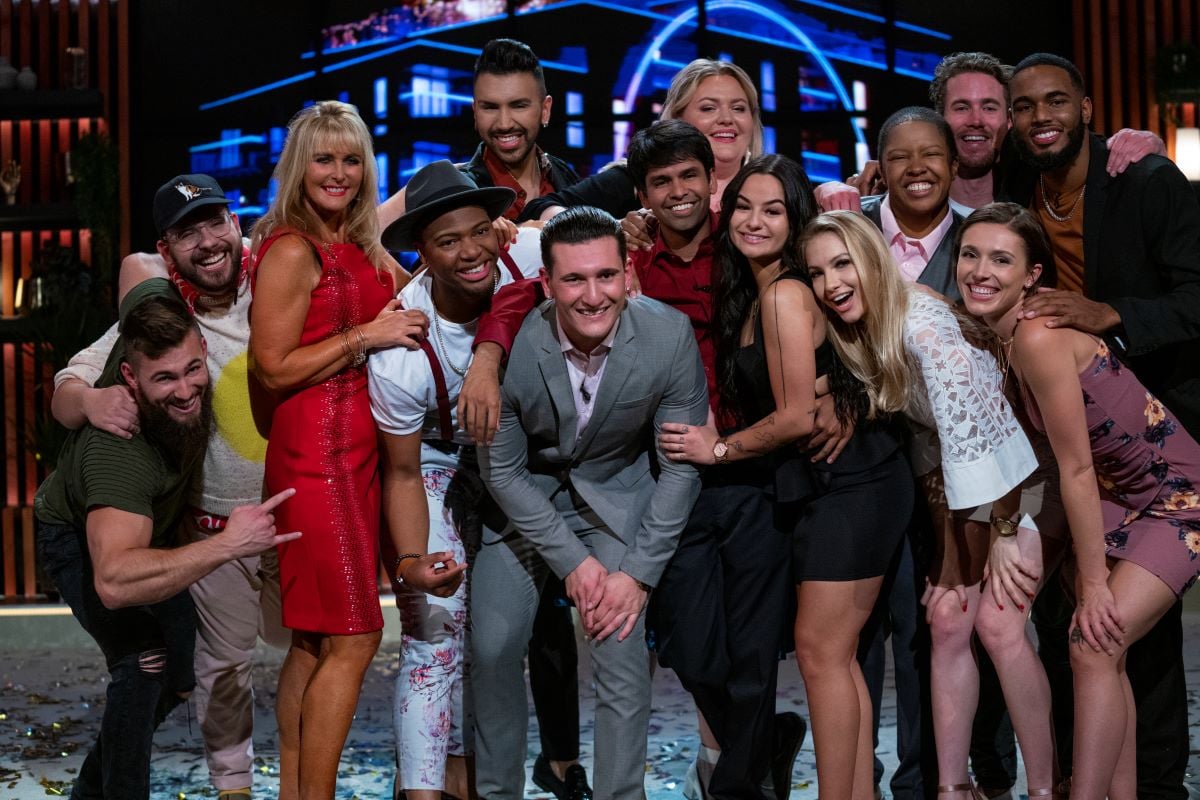 Joey and Shubham on 'The Circle' Season 1
When Sasso signed up for The Circle season 1, he had no idea what he was getting into.
"I was really unsure what [the show] was going to be," Sasso told Esquire of applying. "I'm an actor and live in Los Angeles. I've been up here since I was 18, and part of that is never doing stuff that isn't scripted—you know… reality television. But this came up and it felt so right. The concept felt so fresh that I never really had to worry about making mistakes that would stick with me for 20 years. I went into it optimistic and hoped for the best."
Immediately, Sasso was labeled a meathead by his fellow players. Over the course of the game, his genuine side started to shine through and the other players were attracted to his honesty.
Goel, on the other hand, played the game genuinely from the start. He first became friends with Rebecca, who ended up being a catfish, before forming bonds with other players. By the end, Sasso and Goel had the strongest relationship on the show, despite their differences.
"I'm friends with every type of person," Sasso said in a video chat with E! News and Goel. "And I said on the show, like, I'm not friends with a lot of people who are like me because a lot of people like me are really just annoying as hell. You can't put up with this."
Sasso said that he knew from the beginning that he and Goel would be friends.
"As soon as I met Shoobs, I was like, 'Man, this is my dude, and we're going to go all the way together.' And we did," he said.
Are Joey and Shubam still friends?
After The Circle season 1 wrapped, Sasso and Goel had plans to do things together, but they all were put on pause.
"We had so many things that were literally lined up ready to go," Sasso said. But when the coronavirus (COVID-19) pandemic shut things down "everything got squashed." 
After the show, the two hung out a lot in L.A. before Goel had to go back to the Bay Area to continue his master's program at Oxford. But the two still keep in touch.
"Last weekend, me and Joey, we had a fire FaceTime—that was a really good one," Goel said. "I think Joey called me at, like, 2 a.m. or something. We were just shooting the stuff like old days. I'll give that, like, a 12 out of 10."
Though the virtual hangs have been nice, the two plan to hang out again in person, and hope to work on projects together.
"I call Shoobs all the time with ideas for stuff we can do," Sasso said. "I know people get a kick out of seeing us together."
But even if they don't end up working together, Sasso and Goel still want to remain friends.
"We can just hang out and do simple things: Watch movies and go to events," Sasso said.