Are the 'KUWTK' Spinoff Shows Worth Watching? Fans Weigh In
For over a decade, millions of fans have been tuning in every week to keep up with the Kardashian's lavish, and sometimes hectic, lifestyle. Originally, the show gave the audience an up-close look at Kris and Caitlyn Jenner's life and featured all of the highs and lows that come trying to raise five children in …
For over a decade, millions of fans have been tuning in every week to keep up with the Kardashian's lavish, and sometimes hectic, lifestyle. Originally, the show gave the audience an up-close look at Kris and Caitlyn Jenner's life and featured all of the highs and lows that come trying to raise five children in a blended home.
Over the years, fans have watched the Kardashian-Jenner siblings go from children to blossoming adults. And during their transition, they have each had their time in the spotlight and starred in their own reality spinoff series. Some of the Kardashian's spinoffs were well-received with fans, and others left fans unimpressed. So, which KUWTK spinoff series is worth watching? Here is what some fans have to say.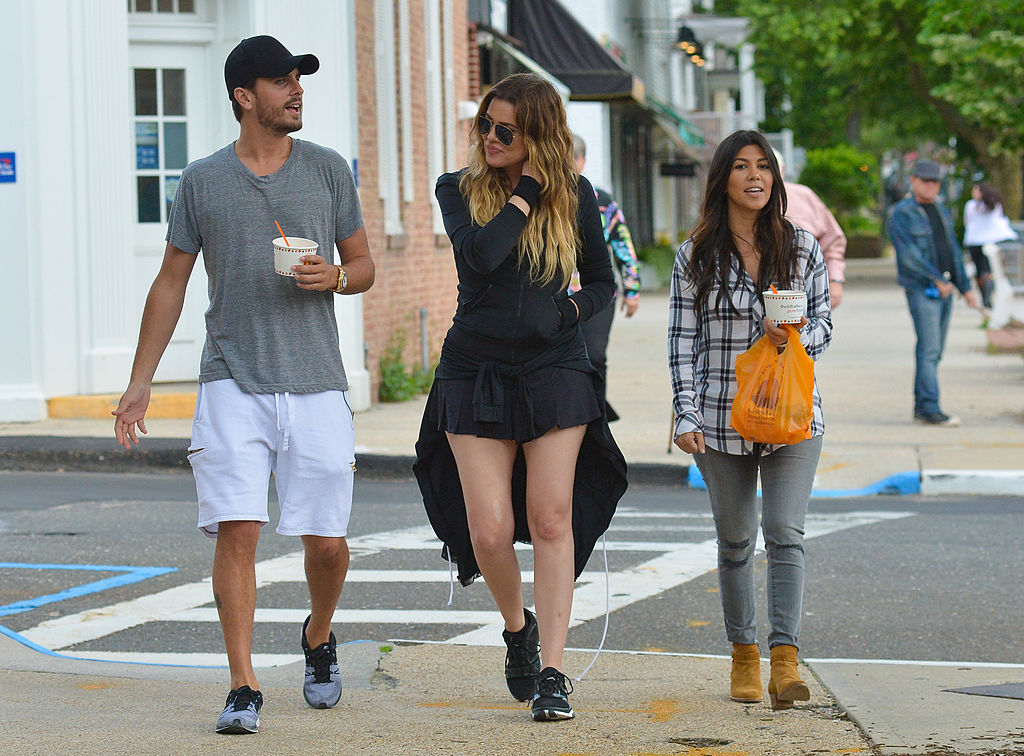 The Kardashian sisters are no strangers to spinoff series
Almost every member of the Kardashian-Jenner family has had their own reality show at one point. There were several series that featured one or more members of the KUWTK cast.
Both of the youngest Kardashian sisters have taken over Miami with their older sister Kourtney. In 2009, Kourtney and Khloé Take Miami aired as the first KUWTK spinoff series. The show ran successfully for one season. Then, in 2010, Kim took Khloé's place and starred in Kourtney and Kim Take Miami.
For the next few years, Khloé and Kim took turns pairing up with their older sister to "take" a new city. Kourtney and Kim Take New York first aired in 2011 and had a successful two-season run. And before that, Kourtney and Khloé Take the Hamptons made its debut appearance on the E! Network. 
Each of these spinoffs highlights the sisters' journey opening their own clothing store across the country. They leave their home in Los Angeles to open their stores in Miami, New York, and the Hamptons. While these shows do take a closer look at the Kardashian sisters' work life, it also has just as many fun and crazy moments as the original show does.
Other members of the KUWTK cast have also had their own spinoff series
Other Kardashian-Jenner siblings have also been the star of their own show as well. In 2016, Rob Kardashian had his own reality show that was simply called Rob and Chyna. The show featured the youngest Kardashian, Rob, and his ex, Blac Chyna. Rob and Chyna gave fans a close-up look at the couple's engagement and how they were preparing for their first child together. After only seven episodes, however, the show was canceled.
Kylie Jenner also got her turn in the spotlight with her own reality show. Life of Kylie was an eight-part series that featured the youngest Jenner child and let fans get an inside look into what her life was like in 2017. One of the most popular spinoff series that a member of the family was featured in was the show I Am Cait. This show illustrates what Caitlyn faced as she was transitioning.
Scott Disick also had his own reality show for a short time. Flip It Like Disick first went on the air in 2019 and showed fans some behind the scenes moments of running a real estate business. Unfortunately, the show was canceled after the first season.
Are any of the KUWTK spinoff shows worth watching?
The Kardashian-Jenner siblings looked as if they had a lot of fun starring in their own reality shows. Unfortunately, however, their time alone in the reality spotlight was short-lived and there haven't been many spinoffs in recent years. However, you can still watch most seasons of the shows on Hulu and Amazon Prime.
Recently, one curious fan hopped on Reddit to find out which KUWTK spinoff series are worth watching, and long-time fans of the show were quick to chime in with their opinion. One fan wrote: "The spinoffs are actually more fun [in my opinion], especially the Miami and New York seasons. Hamptons is kind of blah though."
Another fan seems to agree that the shows that featured the older siblings are the most entertaining. "The ones with Kim, Khloe, and Kourt are awesome. It's like KUWTK but with fun locations and better stories." The fan went on to admit that she never watched Rob or Caitlyn's reality show. However, she did see Kylie's show "and it was kind of dumb, but would be an interesting rewatch now to see Jordyn and Kylie's codependent relationship."