Are The Weeknd and Ariana Grande Friends?
Though The Weeknd is one of the biggest stars in not only pop music but the entire music industry overall, he was introduced to a lot more fans when he was the headlining music artist for Super Bowl 55. A lot of people were expecting him to bring out a few special guests but he did not. One of the guests was rumored to be Ariana Grande, a fellow pop star who he has collaborated with more than once. Because of their close working relationship, are Ariana Grande and The Weeknd friends in real life.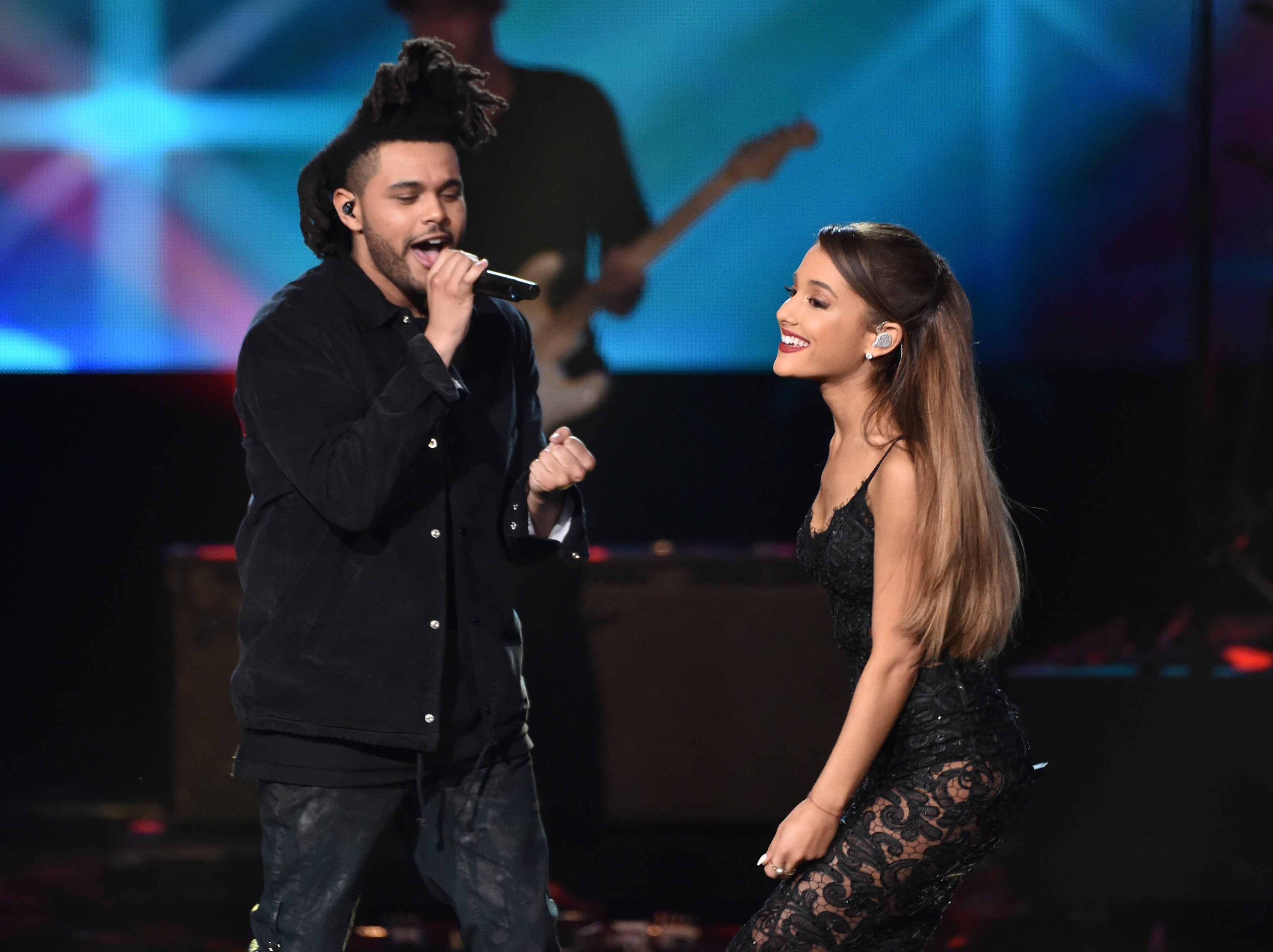 The Weeknd and Ariana Grande's collaborations
The Weeknd and Ariana Grande have collaborated two times in their careers. The first time they collaborated was for "Love Me Harder." Released in 2014, the song was taken from Grande's second album, My Everything. It was a major hit, reaching No. 7 on the Billboard Hot 100. It also reached the top 10 in many other countries and territories. The song was certified triple platinum in the United States by the Recording Industry Association of America.
RELATED: Is Ariana Grande's Relationship With Dalton Gomez Her Longest? Some Think She 'Rushed' Her Engagement
Their second collaboration was "Off the Table," taken from Grande's sixth studio album, Positions. Though the song isn't an official single from Positions, at least yet, it is a fan-favorite from the album. The song has charted in many countries, including its bow at No. 35 on the Billboard Hot 100.
RELATED: 'The Ellen DeGeneres Show': Ariana Grande Didn't Want to Talk About Her Relationship With Mac Miller on the Show While Dating Him
The Weeknd and Ariana Grande's relationship
Having collaborated numerous times in their careers, The Weeknd and Ariana Grande are definitely friends and have a relationship.
"He played the role of the perfect, dream reaction to a fear like that being expressed," Grande said of "Off The Table" in an interview with Zach Sang, explaining that the collaboration came about and they worked together after catching up for a while and talking about "life and everything" in the recent months.
She said that The Weeknd wrote his verse, describing the writing process between them as "intimate."
The singer explained, "I wrote a verse and a chorus, and I sent it over to Abel, and I said, 'Is this OK?' And he was like, 'Yeah, I'm going to write the second verse. It was a very intimate moment and writing process between two friends. I think he did a great, phenomenal job writing that."
She says that the song stands out on its own, even when compared to songs of hers like "Thank U Next."
"It's hard to top 'Thank U, Next' because it's so much more straightforward," she said. "But I think it's different because I'm kind of the only one in there. It's just me and Abel who wrote it. So maybe? But I don't think so. I don't know they all have so much of me in them. I think they all kind of fit in a puzzle somehow."