Are Tiger Woods and Phil Mickelson Really Friends?
Find out if Tiger Woods and Phil Mickelson are actually friends away from the golf course.
It started with a tweet that had the internet in a frenzy and fans asking a million questions. But to Phil Mickelson, it was just showing appreciation for fellow golfing great Tiger Woods. One of the questions following Lefty's appreciation post for Woods is: Are they are really friends?
It's a question that has come up countless times before so here's what each golfer has said about their relationship on and off the course.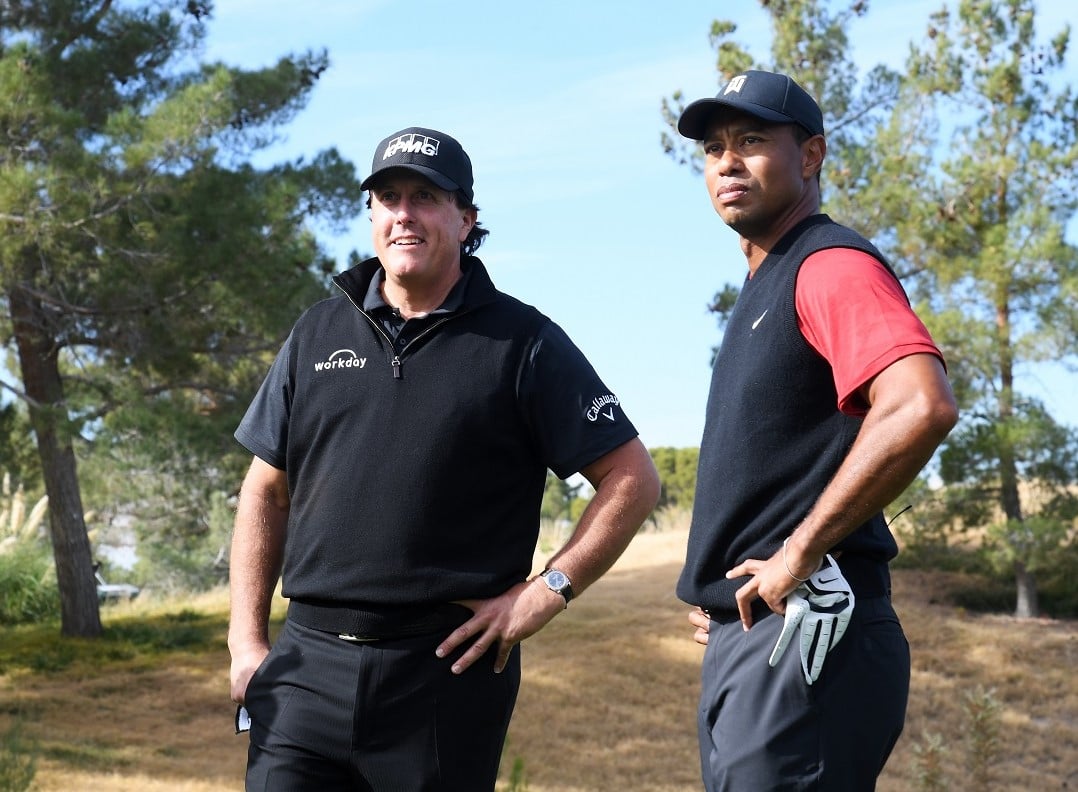 Mickelson's tweet sparks speculation
On Sept. 1, Mickelson took to social media and thanked Woods for everything he's done for their sport.
Many fans started to wonder what the tweet meant. Was Phil about to retire? Was Woods going to retire? Was Woods injured again? Was there another cryptic message?
When Mickelson was outright asked what the reason was for his tweet he replied, "random appreciation." Some fans couldn't process why the golfer would just throw that out for no other reason, especially since people still can't figure out if they are actually friends or bitter rivals.
What Woods has said about Lefty
The golfers have been competing in the same sport for more than two decades. Being around each other so often means they've gotten to know one another, but it doesn't mean they're friends. In fact, when they started out they were rivals because they both wanted to be the best.
"It's hard when you're both trying to be No. 1," pro Davis Love III told Golf Digest in 2018. "They were on the path to [becoming more friendly] in 2004. That's why Hal Sutton threw them together. But that threw a wrench in things."
Hank Haley once said that "Phil was such a rival of Tiger's. It wouldn't have been natural back then [for them to be pals]."
However, as Golf.com noted, their relationship began to change over the years and they did become friends.
Woods said that happened, "When I got hurt and I had to take a different role on the teams, being assistant captain and really trying to help out on the side, how best I possibly could, Phil was great. He was trying to help me out when I was trying to make a comeback."
When Mickelson said their relationship changed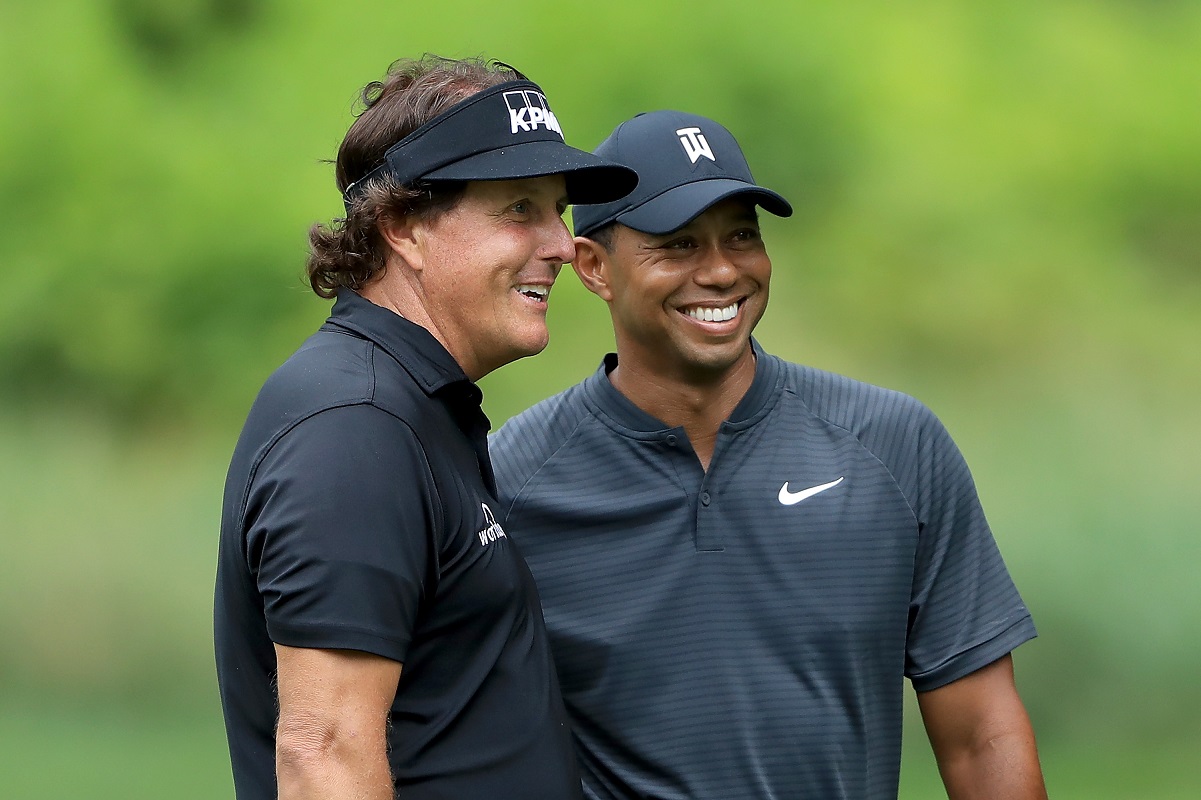 In May, Mickelson was a guest on The Dan Patrick Show and spoke about what Woods has done for not only him but the game of golf in general.
"As I was starting my career I thought and wondered if there would ever be a point where we would have a first-place check of a million dollars," the golfer explained. "Because all of these other athletes were signing these big contracts and I did not think it would happen in my career, and Tiger comes along, gets golf on the front page, and next thing you know sponsors want in. And we're playing for a million-plus first-place check every single week now."
Mickelson continued, "It's been like that for quite some time, and I have always attributed that to him, as well as the increased opportunities off the golf course he has provided."
Lefty also talked about when he and Woods became good pals saying,
So I've always had this respect for what he's done for me and my family because nobody has benefited more, but I think our relationship turned around in 2016 when we worked together for the Ryder Cup. He was an assistant captain, and we ended up spending a lot of time on the phone getting ready, talking about players, picks, statistics, alternate shot, course setup and all these things. And getting an idea to see how prepared he was and how meticulous with each little thing, I had a new respect for him. But when we worked together for a common goal, which was to win the Ryder Cup, it brought us closer. I think that was kind of the turning point.