Are Tristan Thompson's Ex, Jordan Craig, and Khloé Kardashian Friends?
Khloé Kardashian has been on people's bad sides a few times over the years, but the one person many of us thought would hate her the most actually has a ton of respect for the reality star.
Tristan Thompson's ex and mother of his son, Jordan Craig, wasn't the biggest fan of the NBA player and Good American founder's relationship at first.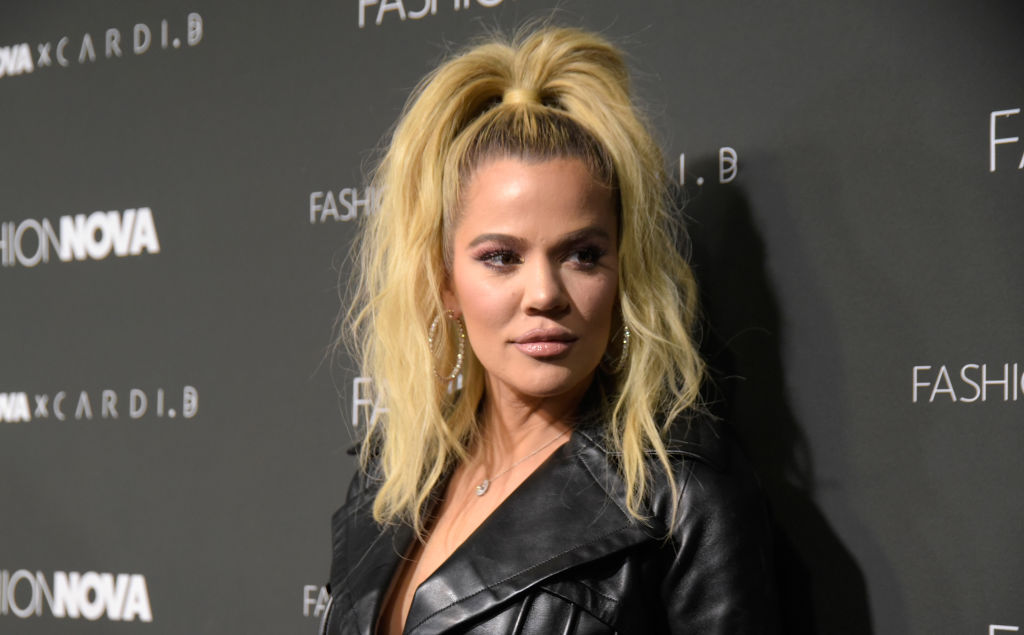 Though it hurt her seeing them together, Craig has now had a change of heart and feels bad that Thompson cheated on Kardashian with Jordyn Woods.
Jordan understands the emotional toll Khloé went through after the scandal
When it comes to being cheated on, Jordan Craig knows first hand just how emotionally draining and humiliating that can be.
Because of this, Craig is siding with Khloé Kardashian and believes that the reality star, unfortunately, fell victim to Tristan Thompson's cheating ways.
Many of us still can't wrap our heads around the fact that Thompson cheated on Kardashian yet again with Kylie Jenner's best friend, Jordyn Woods.
We weren't as shocked to learn the NBA player was caught cheating again, we were more so shocked that he "hooked up" with a close family friend of Kardashian.
With this entire cheating scandal still being talked about, Jordan Craig feels bad that Tristan put Khloé through all of this.
"She really felt for Khloé when Tristan cheated on her," a source told Us Weekly, "but she should have realized he'd done it before."
While Craig is sympathetic that Kardashian had to endure the emotional toll of this scandal, Thompson's ex is not surprised he cheated on the reality star just like he did with her.
Jordan isn't surprised Khloé is raising her daughter alone
After Khloé Kardashian and Tristan Thompson started dating in September 2016, Jordan Craig was certain their relationship started while she was still pregnant with his son, Prince.
Khloé has made it clear that she had no involvement in Craig and Thompson's relationship coming to an end.
"I'm disappointed that I even feel the need to post this but… I need to say my truth. Take it as you will," Kardashian wrote on her Instagram Stories on June 12. "He showed me physical [proof] (correspondence between the two) and had me on calls with his lawyers to prove his point. His best friends, business associates and even his mother told me, him and his ex were broken up before we met."
Though Jordan Craig has moved on from Tristan Thompson, she understands the struggle Khloé Kardashian is currently facing as a single mother of a young child.
"It's really sad, so she isn't at all surprised to see Khloe struggle with Tristan's involvement with True. Jordan has no ill will or feelings for Khloe whatsoever. She loves her son so much and essentially raises him alone," the insider shared with Hollywood Life.
Craig isn't surprised Tristan Thompson isn't involved in True's life, just like he isn't in her son's and gets frustrated when he tries to look like a present father on social media when he's not.
Jordan Craig has endured a lot because of Tristan Thompson and will continue to feel sorry for any women who fall victim to his ways.
Though Craig and Kardashian are most likely not going to become best friends, at least the two women have no hard feelings toward each other and can agree that Tristan is not good for either of them.