Are Vanessa Hudgens and Austin Butler Still on Good Terms Despite Their Recent Split?
Love is officially dead.
That is how many of us are thinking now that longtime lovers Vanessa Hudgens and Austin Butler have called it quits. The pair were one of Hollywood's most enduring young couples and many thought their relationship would last for years to come.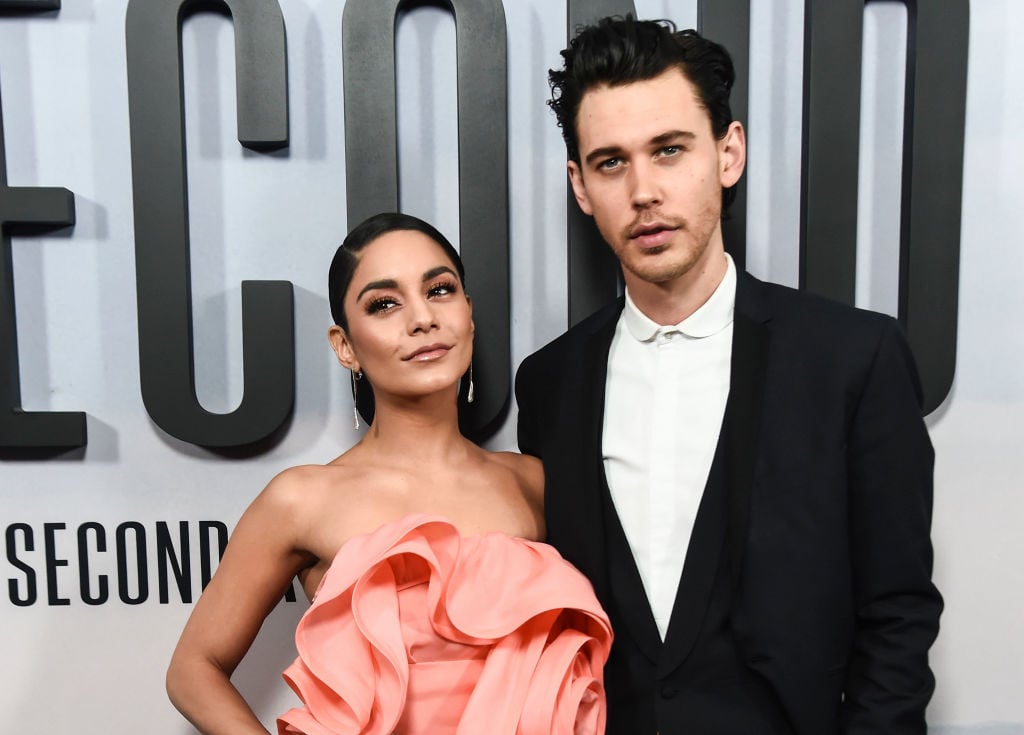 Unfortunately, Hudgens and Butler ended their romance before it could go anyone further and many of us are now wondering where their feelings for each other currently stand?
The couple just ended their nearly nine-year relationship
We've seen many celebrity relationships come to end, but one that might be the most unexpected of them all is Hudgens and Butler's recent split.
On January 14, Us Weekly reported that the pair has decided to go their separate ways after nearly nine-years together.
"Vanessa and Austin are officially broken up, and Vanessa has been telling those close to her about their breakup," a source told the outlet.
The longtime couple began dating in 2011 and recently sparked breakup rumors when they appeared to have spent the holidays apart.
Although both Hudgens and Butler have yet to confirm their split, sources say the stars were faced a fair share of struggles in their relationship—which ultimately led to their breakup.
According to insiders, the Bad Boys for Life actress and the Once Upon a Time… in Hollywood actor called it quits mainly because of long-distance issues as well scheduling conflicts.
"Busy work schedules and travel definitely put a strain on the relationship," a source told People. "They were a wonderful couple and it's really sad that it didn't work out."
With Hudgens in the middle of filming Netflix's The Princess Switch 2 oversees and Butler's upcoming Elvis Presley biopic currently in production, trying to find time for each other became a hassle.
The High School Musical alum even touched up the difficulties that come with long-distance relationships in her January 2020 cover story for Cosmo UK.
"It's eight years this year – FaceTime, good communication, respect and trust [are what keep us going]," she said. "The longest we've been apart was four months. It sucks! You start hating hearing yourself say 'I miss you.' But if it's your person, you make it work."
Sources say the pair remains on good terms
Although Hudgens and Butler recently called it quits, sources have since revealed that the pair still think highly of each other.
While their relationship didn't work out, the former flames continue to love one another and plan to remain friendly moving forward.
"They're just shooting on two different continents and it's a matter of distance," an insider told E! News. "There is no bad blood at all, and they have a lot of respect for each other."
Though they "are split for now," there is still a chance these two could rekindle their romance sometime in the near future.
The insider continued, "They have such a history and deep connection they could find their way back to one another."
In a 2018 interview with Women's Health, Hudgens opened up about her relationship with Butler and shared how lucky she felt to be in love with someone she considered her "best friend."
"He inspires me more than anyone," she gushed. "We both respect, trust, and admire each other. It's so solid now because I feel strong as an independent woman. I am very self-reliant, but it's nice to have a best friend you can share victories with as well as losses."
Butler and Hudgens were literal couple goals and really hope that after they finish working on their projects, they'll rekindle that flame and keep it burning moving forward.