Are You a 'RuPaul's Drag Race' Superfan? This Might Be Your Chance to Appear on the Show
World of Wonder announced a contest, so fans of 'RuPaul's Drag Race' can participate in an 'interactive audience experience.' May the best woman, win!
Do you quote RuPaul's Drag Race in everyday conversations? Do you countdown the days until the next RuPaul's DragCon? Do you do the Drag Fantasy League for every season of the series? Well, start your engines, Drag Race super fans — World of Wonder announced an exciting opportunity for drag queens and drag queens at heart. Learn more about it, here.
World of Wonder posted some good news for fans of 'RuPaul's Drag Race'
Fans of RuPaul's Drag Race are some of the most dedicated fans of reality television. They post online about who should win each season. Some recreate looks of former contestants while others attend RuPaul's DragCon. Now, super fans might have a chance to take their love of drag to the next level.
On August 2, World of Wonder posted on their Instagram about a potential opportunity for Drag Race super fans. The post advertised an "interactive audience experience" that might include you.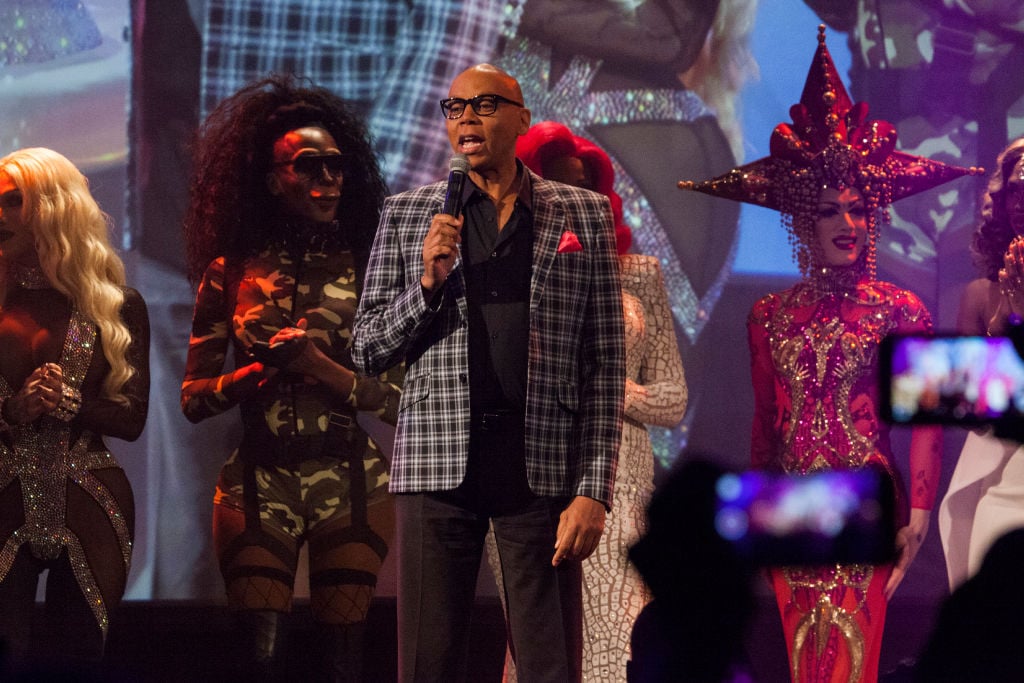 There's criteria the 'RuPaul's Drag Race' super fans must meet
So, you're not a drag queen, but you love RuPaul's Drag Race. The next best thing would be appearing as a guest on the television series. Thanks to World of Wonder, that might be a possibility. According to their Instagram page, fans of the reality competition series can submit videos for a chance to be featured on the show. There are a few restrictions for who can make an appearance, however.
"Must be comfortable being featured on TV. May be asked to participate in a drag demonstration, such as putting on a wig, makeup or padding.
Open to all applicants 21+. Must be local to Los Angeles. Only applicants who can attend for two (2) days, approximately 12 hours per day, will be considered… Please include your social media handles and 2 photos of yourself," the caption reads.
To be considered for the opportunity, fans must submit a one-minute video explaining their love for RuPaul's Drag Race. Sounds easy enough, right? Although it is not exactly clear what the super fans will be doing on the show, some fans expressed their excitement online. Others wish they lived closer to Los Angeles, so they can participate.
Some fans are excited to submit a tape to 'RuPaul's Drag Race'
One of the biggest factors blocking fans from participating is the distance from their location to Los Angeles, where RuPaul films the reality competition series. Some said that if they lived closer, they would submit an audition tape.
"I am sure they want to keep it local because they don't want to pay for fans to travel from around the world," said one comment. "However, if I was selected I wouldn't expect them to pay for my traveling expenses because I am truly a super fan and being selected for this would had been priceless. Oh well, World of Wonder and RuPaul's Drag Race is going to be missing out of this native meow queen."
Most fans speculate the chosen super fans will participate in the makeover challenge. Previous participants of the makeover challenge include military veterans, internet personalities, and best friends of the drag queen contestants. Now, fans will have to chance to be made over by their favorite drag queens.
"Season 12 challenge of being part of the makeover challenge?! Ugh, too bad I'm in North Carolina," said another Instagram comment.
If you want your chance on RuPaul's Drag Race, submit all audition tapes to World of Wonder by August 7, 2019.