'Are You Afraid of the Dark?' Reboot: Has the Series Been Renewed for Season 2 at Nickelodeon?
Are You Afraid of the Dark? made a splashy comeback when it was ordered as a limited series, premiering on Nickelodeon last year. Many fans of the show are wondering if it will be back again for another season, despite being a limited series.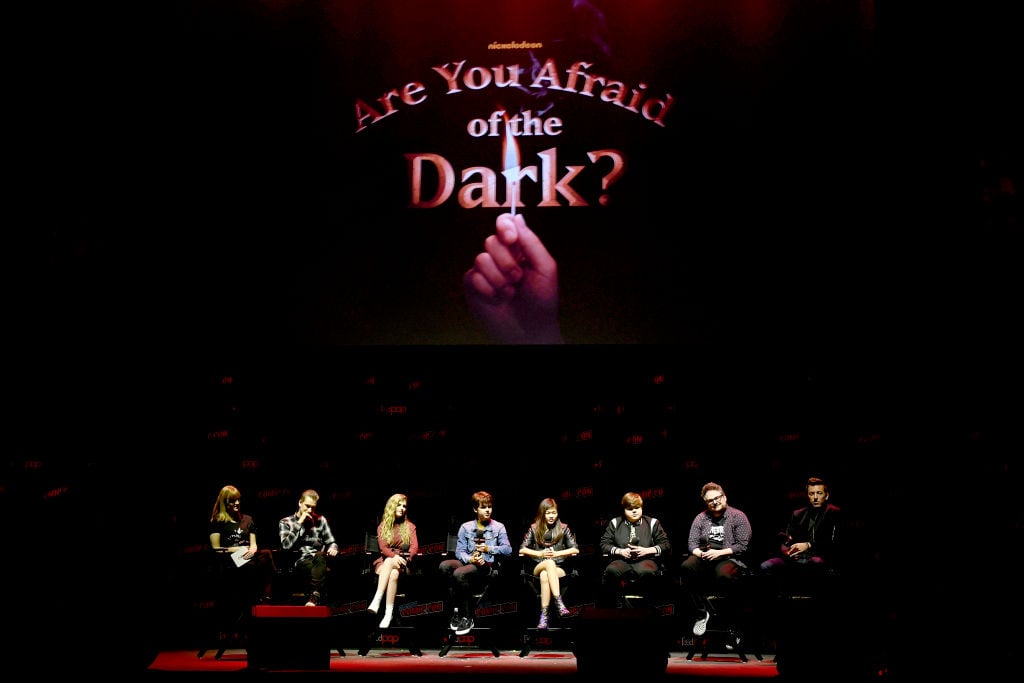 Nickelodeon makes an announcement on the show and many others
Nickelodeon announced earlier this week in a press statement that the show had been renewed for season 2.
Though it was initially intended as a limited series, some of the show's helmers wanted it to be more. "I think we all went into this with the intention that there would be many, many, many more," he told TV Guide in October 2019. "I think we'll always lean into the Midnight Society, how that story unfolds, whether you go with an anthology, whether you go extend it into more episodes, that's something we'll react to when we see what people think."
The reboot series was initially intended to be a theatrically-released feature film before it was developed as a limited series. This is the second revival of Are You Afraid of the Dark? The first revival ran from 1999-2000.
What happened in the first season of the show?
The reboot series is based on the original Canadian anthology series that aired on Nickelodeon and Canada's YTV. The original series ran from 1990-1996.
The reboot series differs greatly from its original counterpart. Instead of the Midnight Society telling stories each episode and those individual stories anchor the episodes, the Midnight Society themselves are involved in the actual story.
In the first season, the story one of its members tells becomes the focal point of the season and they investigate it and try to save their town. The Midnight Society members are Sam Ashe Arnold, Miya Cech, Tamara Smart, Jeremy Ray Taylor, and Lyliana Wray.
Wray's character, Rachel, is the new girl in town and is recruited by the society, which gathers at night to tell scary stories. The story Rachel tells when she is inducted spirals out of control and they soon realize that it isn't fiction. The Midnight Society has to defeat the villainous Mr. Tophat (Rafael Casal) before everything continues to get worse.
It is unknown if these characters and actors will return for the second season or if it will take on a seasonal anthology format.