Where Is Arendelle? Here's Some of the Norse Mythology that Inspired Disney's 'Frozen 2'
Is Arendelle based on a real place? Here's where and what inspired Disney's animated films 'Frozen' and 'Frozen 2.'
Turns out, Arendelle might be more real than viewers think. Does Frozen 2 take place in Norway? What was Arendelle inspired by? What's the meaning begin the Norse Mythology used in the sequel's poster? Here's some of the history and fairy tales that inspired Disney's original animated movie and blockbuster sequel.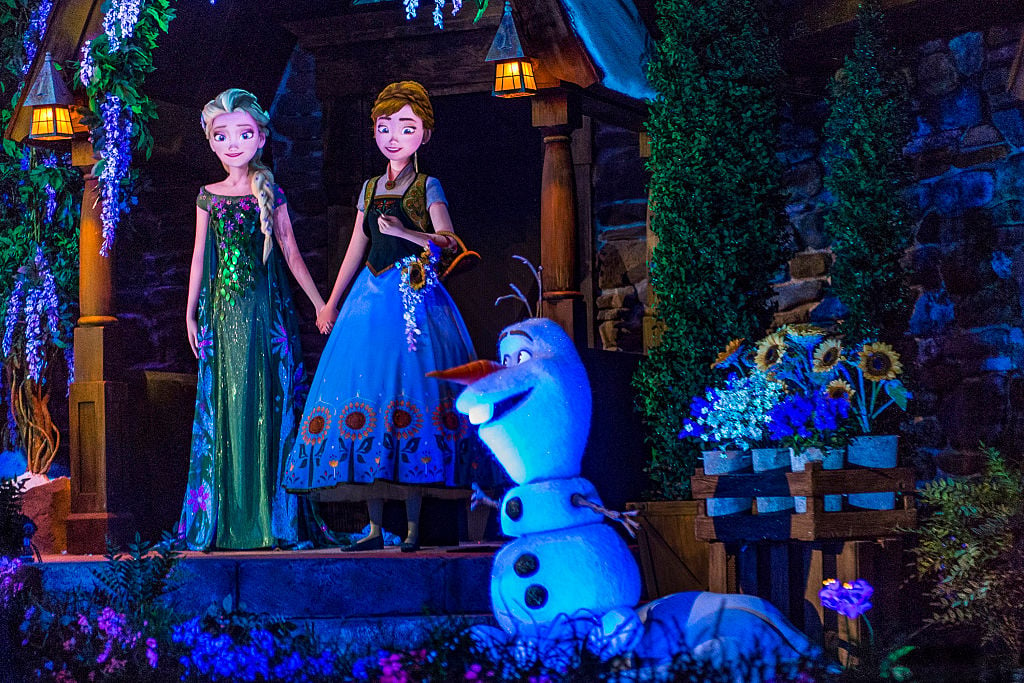 Some parts of 'Frozen' were inspired by Norwegian culture and architecture
Although it's not explicitly stated in the movie, there are a few locations in Norway that acted as inspiration for Disney's Frozen. According to Conde Nast Traveler, that includes St. Olaf's Church, which served as a model for where Elsa was crowned queen of Arendelle. The Norsk Folkemuseum showcases traditional garments that Disney took inspiration for some of Anna and Elsa's gowns.
Still, where did the name "Arendelle" come from? According to The Fairy Tale Traveler, Arendelle varies slightly from the Norwegian town of Arendal. However, the movie holds much of "the scenery and traditions of Norway. The architecture, nature, attire, and animals all look like what we find in The Land of the North. But perhaps mostly one place in Norway in particular – the Western fjords." In fact, fans can even visit Anna and Elsa in the Norway Pavillion at Walt Disney World's Epcot.
The original 'Frozen' is based on the story, 'The Snow Queen'
While Disney's Frozen is filled with songs, jokes, and love, it's originally based on a story by Danish author Hans Christian Andersen — the same novelist responsible for The Little Mermaid and The Princess and the Pea. Frozen is loosely based on his story entitled The Snow Queen.
In it, the main characters are named Gerda and Kay and "are described as being 'not brother and sister, but they loved each other just as much as if they had been,'" according to Bustle.
"In the versions we looked at that had been attempted prior to this," Producer Peter Del Vecho said during an interview with Oh My Disney, "it was hard to understand or feel for that character. The key became tying it to a sibling relationship. There was more at stake. And now I think there [are] more reasons that you can feel for her."
The poster for 'Frozen 2' shared symbols of Norse Mythology
When Disney first released its posted for Frozen 2, some were confused, to say the least, at the four-point snowflake. It was later noted to be a Norse Vegvisir compass, an image that has no exact origin date. Some sources label it as a "Viking symbol," used against getting lost in bad weather.
This closely relates to the stories of both Frozen and Frozen 2. In the original film, Anna uses Kristoff's guidance to avoid getting lost on the North Mountain. In the sequel, Anna and Elsa travel together into the enchanted forest, to learn more about their past and Elsa's ice powers.
Disney's Frozen 2 is now playing in theaters.