Aretha Franklin Led This Film Soundtrack
Aretha Franklin is known for her powerhouse vocals and being dubbed the Queen of Soul. Much of her music transcends generations and has continued to dominate the musical stratosphere.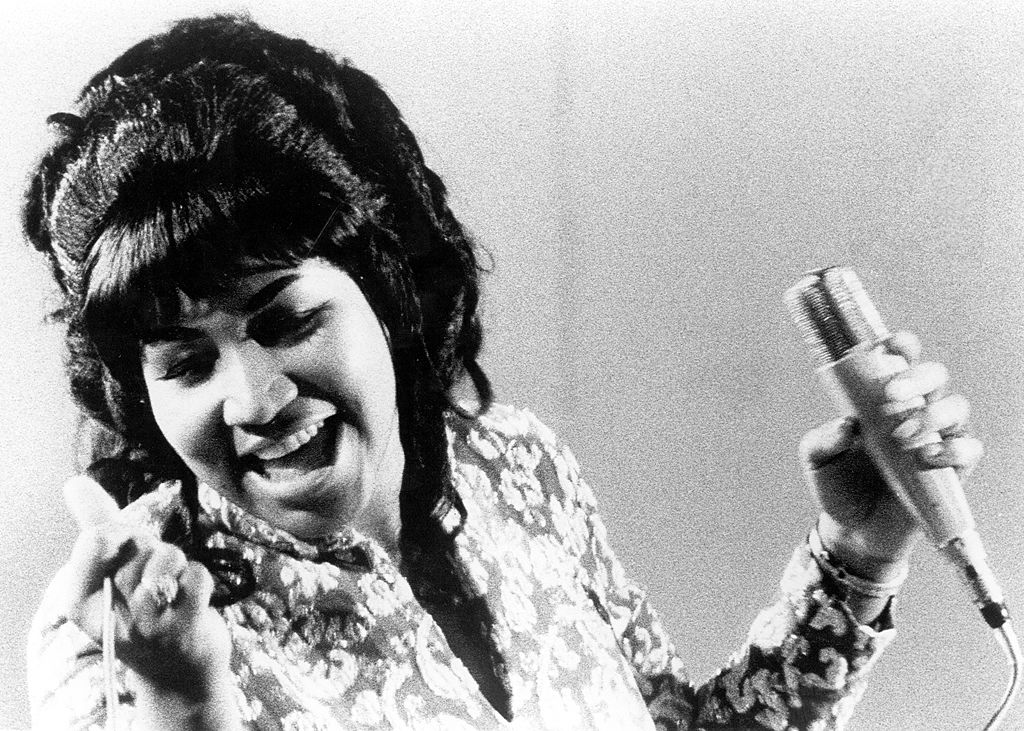 Along with her own work, she's contributed to some of the greatest soundtracks of black film, including Waiting To Exhale. Many love her signature song on the soundtrack but also her complete lead of the soundtrack of the 1976 cult classic film, Sparkle. 
'Sparkle' was released in 1976
Sparkle is a fictional time period film set in Harlem, New York during the late 1950s and early 1960s. The story revolves around three sisters who embark on a singing career in the group. Each sister faces their own personal journey that either gets in the way of their musical ambitions or fuels their superstar dreams. 
The film was noted for its exploration of Harlem's musical and social culture traced back to the Harlem Renaissance, as well as its inclusions of the black power era.
Sparkle stars iconic African American actors, including: Irene Cara, Philip Michael Thomas, Lonette McKee, Dwan Smith, Mary Alice, Dorian Harewood, and, Tony King. 
The film received negative reviews at the time of its release and was a box office bomb, only making $4 million against a $1 million budget. 
Despite its disappointment, the film eventually became a cult classic amongst African-American viewers. The film's accompanying soundtrack was a huge hit and served as a love affair with its audience. Curtis Mayfield worked as the composer and producer of Sparkle's songs and score.
Aretha Franklin led the soundtrack for 'Sparkle'
Franklin and Mayfield worked together to create a masterful piece. With stark similarities to the film with rising to musical greatness, Franklin could relate to the journey. She was also in need of a musical comeback of sorts after switching music labels.
Mayfield and Franklin partnered to create magic with the soundtrack. He wrote songs that women were able to identify with in terms of love and loss, from the viewpoint of a woman. Franklin's soulful vocals brought out Mayfield's vision.
The Mayfield and Franklin musical relationship was a powerful result. Sparkle landed on the Billboard Soul Albums chart at number one – and number eighteen on Billboard's main album chart following its 1976 release. The soundtrack eventually sold over 500,000 units.
Rolling Stone's 1976 review was dazzling, writing, "Sparkle, which consists of Mayfield's tunes from the motion picture of the same name and a few extra originals, could easily have been a cheap shot, a momentary deviation from the mainstream in Aretha Franklin's career. Instead, it is her most consistently exciting album in some time."
Whitney Houston led a 2012 remake
Houston was a longtime fan of the film, having grown up with it as a childhood favorite. When she started her production company, remaking the film was a no brainer. The remake was completed prior to Houston's death in Feb. 2012 and executives kept their promise that the film would be released in her honor.
"This would have been a big, big comeback, she is so brilliant in it," Howard Rosenman, who was an executive producer of the film, told the Hollywood Reporter in 2012 after her death. "I was just raving about her performance, she was so great in it."
Houston's portrayal of the sisters' mom evoked rave reviews. As The New York Times pointed out, "Houston dominates the new "Sparkle" and gives its most compelling vocal performance in her rendition of "His Eye Is on the Sparrow." Her vocal stamina was considerably diminished by the time she filmed the movie, but her disciplined, slightly hoarse rendition of that gospel standard gives "Sparkle" much of its heart."
With a $14 million budget, the film grossed $24 million at the box office and received mainly positive reviews.