Was Aretha Franklin Ever Married and How Young Was the Singer When She Had Her First Child?
Here's the answer to if the Queen of Soul Aretha Franklin was ever married and how many children she has.
Aretha Franklin's name is legendary in the music industry. She was known for her powerhouse vocals and was one of the most successful female recording artists in history. Franklin's greatness and chart-topping hits earned her the title Queen of Soul.
Prior to the premiere of the eight-part anthology series titled Genius: Aretha, which will chronicle Franklin's life, fans are trying to find out as much as they can about the iconic singer. Here's the answer to whether Franklin was ever married and what age she was when she had her first child.
Aretha Franklin became a mother in her early teens
Franklin was born on March 25, 1942, in Memphis, Tennessee, to parents Clarence La Vaughan Franklin and Barbara Siggers Franklin. Her father was a preacher and her mother was a piano player and gospel singer. Franklin showed an interest in music at an early age and began singing in the choir at her dad's church. Franklin's parents separated when she was 6 years old and she was mostly raised by her father. When she was 9 her mother died.
According to The Washington Post, Franklin became pregnant with her first child at the age of 12. She gave birth to a baby boy named Clarence in 1955. Franklin knew his father, Donald Burk, from school.
Two years later, she had her second child, Edward, who is named after his father Edward Jordan.
Franklin's grandmother and sister took turns helping raise the kids while Franklin pursued her music career.
Was she ever married?
Franklin had two more children and was married twice.
She was introduced to Theodore "Ted" White by fellow singer Della Reese. After just a few weeks of dating, the pair got hitched in 1961 when Franklin was 19. They had one son Ted "Teddy" White Jr. in 1964.
White began managing his wife's career and they co-wrote the songs "Dr. Feelgood" and "Don't Let Me Lose This Dream" from her 1967 album I Never Loved a Man the Way I Love You. The couple also penned a few tracks for her albums Lady Soul and Aretha Now together. White was reportedly abusive toward Franklin and they ended up divorcing in 1969.
The artist married her second husband, actor Glynn Turman, on April 11, 1978. Prior to their relationship Franklin had another son, Kecalf Cunningham, with her road manager Ken Cunningham.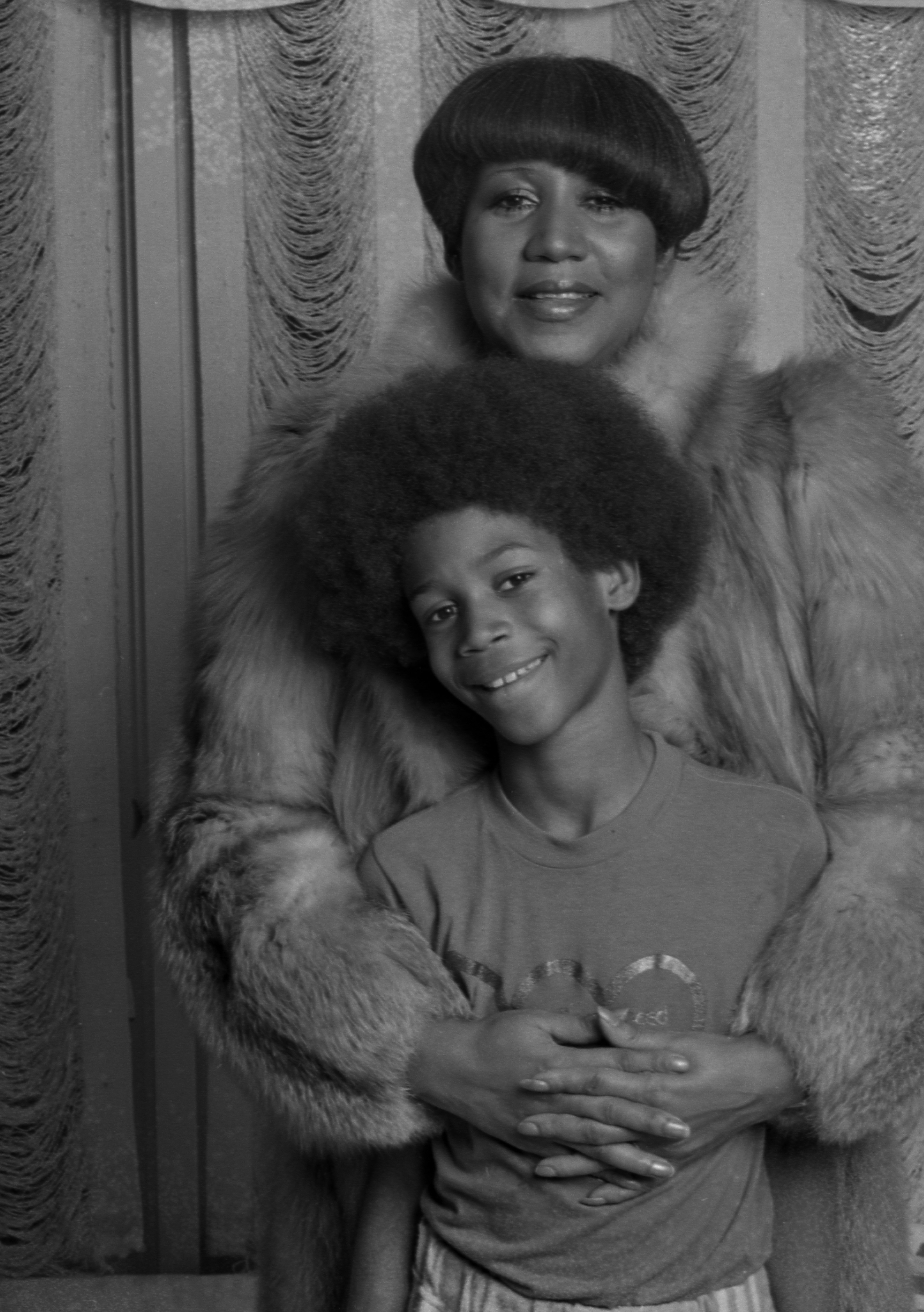 Franklin and Turman's marriage did not work and they got divorced in 1984.
The superstar then planned to walk down the aisle with her longtime companion Willie Wilkerson, however, she called off their engagement in 2012.
Franklin's musical career
The Queen of Soul has a multitude of hits including "I Say a Little Prayer," "A Natural Woman," and "Respect." In 1987, she became the first female artist to be inducted into the Rock and Roll Hall of Fame. Franklin sang at the inaugurations of presidents Jimmy Carter, Bill Clinton, and Barack Obama, and performed for both John Paul II and Pope Francis.
In 2017, she stated in an interview that she was retiring after more than 50 years in the music business.
"I must tell you, I am retiring this year," Franklin told Detriot's Local 4 news station. "I feel very, very enriched and satisfied with respect to where my career came from and where it is now. I'll be pretty much satisfied, but I'm not going to go anywhere and just sit down and do nothing. That wouldn't be good either."
On Aug.16, 2018, Franklin died of pancreatic cancer. She was 76.
Genius: Aretha will begin premiering on National Geographic on March 21. The series will also be available for streaming on Hulu.