Aretha Franklin Refused to Perform With Air Conditioning On
Aretha Franklin is, without a doubt, a name to remember. A legend in the music industry with vocal cords that give you chills, can make you cry, and inspired countless singers over the years.
The number of Billboard-charting singles is astonishing and speaks to the inspiration and success in her career. As with any extraordinary talent, Franklin had conditions she expects to perform at her best.
One of those conditions included having the air conditioning turned off for her rehearsals and performances. You may be confused by the request, but her reason makes sense when she explains it.
Meet the Queen of soul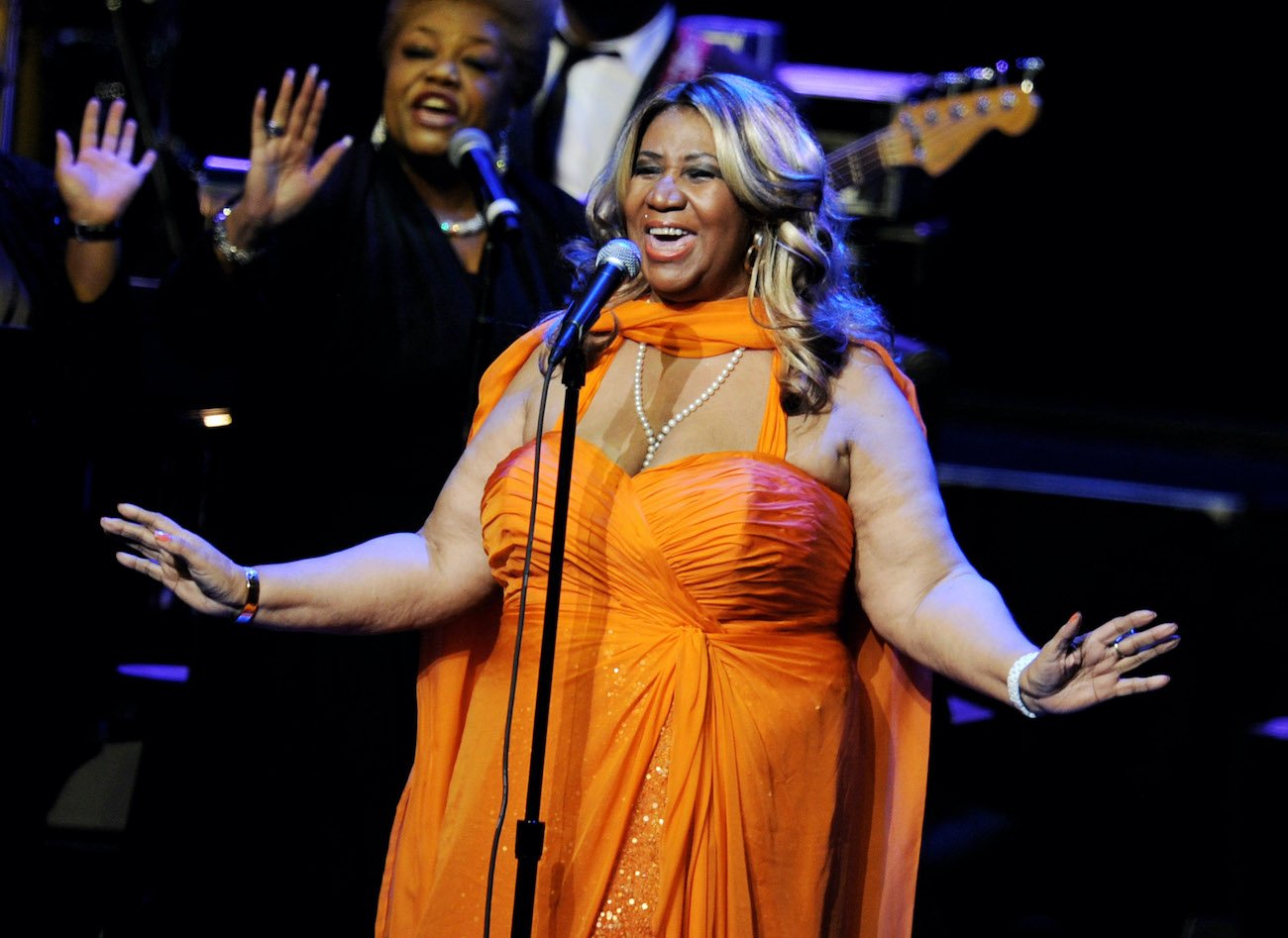 If you haven't heard her name before, you're one of very few. Franklin shaped soul music and the industry as a whole with hit singles like "Respect," "Think," and "(You Make Me Feel Like) A Natural Woman."
Her voice is arguably one of the best in recording history, hitting incredible range and earning her a spot in the Rock n' Roll Hall of Fame as the first woman to ever be inducted. And even with the sweet taste of success and fame, her father kept her grounded early in her career, shaping her into the woman she would grow to be.
Franklin wasn't only an icon in the music industry, though. She was also a significant supporter of equal rights. Hr support was inspirational and influential to many.
According to NBC News: "The Queen was challenging us to 'think' and 'respect' ourselves, and to become better partners, better citizens, and better humans."
Also earning the high praise of several others, including John Sims, who said, "We owe Ms. Aretha Franklin our highest respect for being the voice of our most meaningful form of human intelligence: love. To honor her is to follow her many messages and examples of love, grace, and community."
Aretha Franklin has Memphis and Detroit roots
Born in Memphis, Tennessee, to a Baptist minister, Franklin began her singing career in the comfort of the New Bethel Baptist Church in Detroit. IMDb reports that it was in her father's church that she was "surrounded by local and national celebrities. She learned how to play piano by ear and soon understood the correct tones and pitches."
According to Watch Mojo, her fame started in Gospel with her 1956 debut album Songs of Faith but would leave her Gospel group to sign with Columbia Records at the young age of 18. Her first single being an R&B hit called "Today I Sing The Blues." She would go on to earn two more Billboard hits with the label.
However, IMDb explains that the "people at Columbia often felt they didn't understand the direction Aretha wanted to go with her music, and ultimately failed to bring out her potential." This would lead to her transfer to Atlantic Records, where she released popular hits like "Respect," "A Natural Woman," "Chain of Fools," and more. 
Why she refused to perform with the air conditioning on
When thinking about major components of a great performance, you might think of sound quality, lighting, and the practices leading up to the event. What you might not consider, but is a deal-breaker for Franklin, is whether the air conditioning is on.
In fact, if it is on, she refuses to perform — and for a good reason. It turns out, she makes the request to protect her vocal cords. According to Mental Floss, she has even canceled an important rehearsal for her performance on VH1 Divas Live due to her conditions not being met.
Divas director Michael Simon reportedly told The Hollywood Reporter that "the reason she [Aretha Franklin] didn't rehearse was because she had requested that the air conditioning be turned off to protect her vocal cords [and someone] messed up."
She has also confirmed this notion to Vogue in an interview about her performance in a mink coat at the 2015 Kennedy Center Honors. "Air can mess with the voice from time to time [and] I wanted to have a peerless performance," Franklin explained. 
There's no doubt Franklin knew what she was talking about when it came to a 'peerless performance' and certainly had many of them. So, when the Queen of Soul tells you to turn the air conditioning off – you sweat through it and turn the air conditioning off without hesitation.