Aretha Franklin's Dad Humbled Her With 'Dirty Dishes' When Stardom Got to Her Head
When the tune "R-E-S-P-E-C-T, Find out what it means to me" comes on, nearly everyone in the room can sing along. When 25-year-old Aretha Franklin first recorded the song, she never thought of it as an anthem for the Civil Rights and Women's Rights movements of the 1960s. Instead, Franklin thought of it as a song that simply promoted everyone to respect each other.
However, the song quickly became an anthem for racial and gender equality throughout the '60s. Simultaneously, "Respect" also earned itself a spot among the most popular songs of all-time. Read on to learn more about Franklin's amazing career and how her Dad made sure to keep her humble throughout her rise to the top.
The rise to stardom
On March 25, 1942, Franklin entered the world in Memphis, Tennessee. Franklin would spend her first five years in Memphis before her family relocated to Detroit, Michigan, for her father's job.
Her father was a Baptist minister and civil rights activist. He would have Franklin start singing in the church at a young age. It was in the church that Franklin's rise to stardom truly began. 
As a teen, Franklin was able to tour as a singer on a gospel circuit. By 1960, the teenager had already secured a record deal with Columbia. The rise to stardom at such a young age caused the fame to quickly go to the young singer's head. Luckily for Franklin, her father wasn't about to put up with a diva and quickly squashed her rising ego. 
Learning to stay humble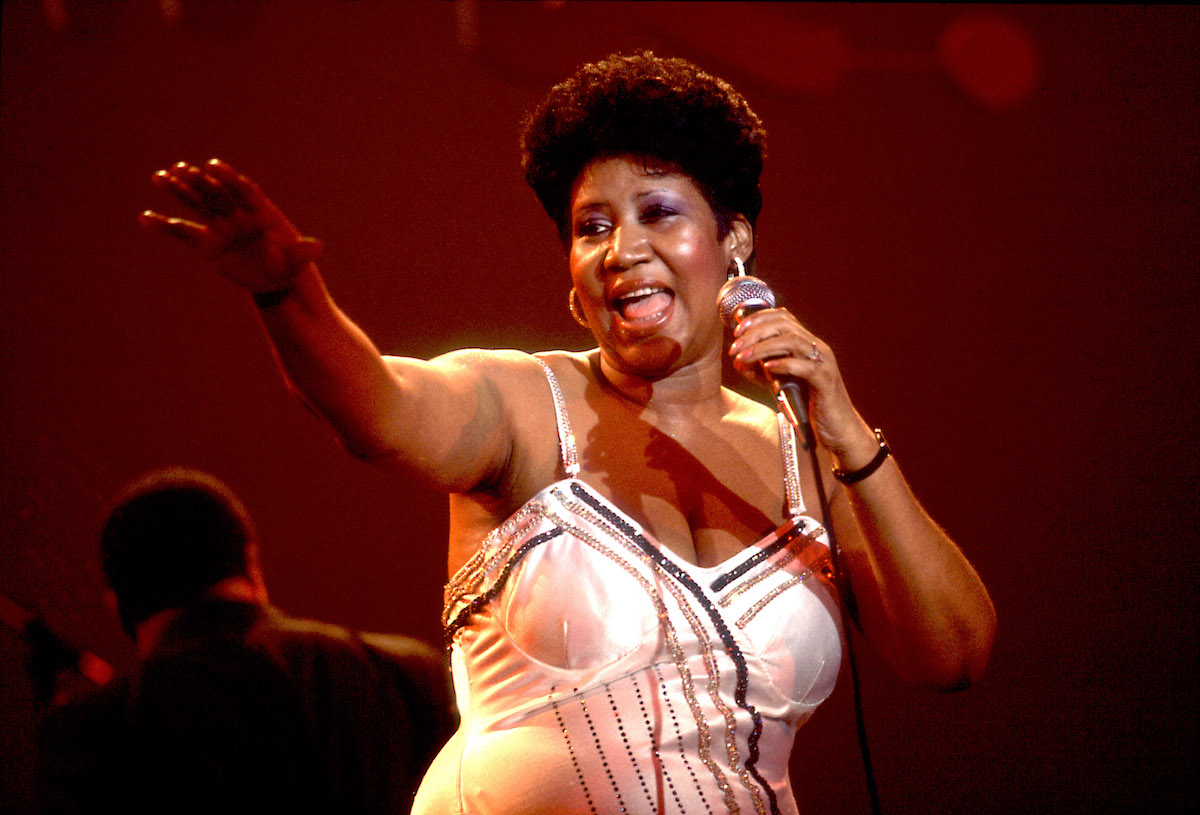 RELATED: Aretha Franklin's Net Worth and Her Astonishing Number of Hit Singles
Growing up, Franklin rarely left her family home located within Detroit's city limits. In a 1998 interview, Franklin told Canadian TV about a time when her father gave her a good dose of reality.
At 16-years-old, Franklin had just returned home to her parents' house in Detroit after performing in New York City. Upon her revival back home, Franklin revealed her new thought process: "When I went home, I didn't think I was supposed to do housework anymore. This is too mundane for me. I'm not supposed to do that. I've been to New York. I'm a star now!"
One day after Franklin's return, her dad walked into the room and spied on the singer simply sitting down watching her sisters and cousins clean the house. The patriarch asked his daughter why she wasn't helping. The 16-year-old Franklin simply said: 'I'm a star. I'm not supposed to do that. I've been to New York City.'
Her dad wouldn't hear of it and reportedly responded: "Well, listen, star, you better get in the kitchen and introduce yourself to all those dirty dishes." That moment stuck with Franklin throughout her life, grounding her and giving her the balance she would need as she rose even further to the top in the years to come.
Leaving a lasting legacy
RELATED: The Real Reason Aretha Franklin's Son Isn't Happy With Jennifer Hudson Movie Depicting His Late Mother
While Franklin learned to stay humble, she was a star nonetheless. Franklin was not only an amazing singer, but she was also an accomplished songwriter, pianist, actress, and civil rights activist throughout her life. Her 1967 song "Respect" really helped expand her fame, but Aretha Franklin was far from a one-hit-wonder. 
Franklin recorded 112 charted singles on Billboard and received numerous honors throughout her lengthy career. In 1987, Franklin became the first female performer to be inducted into the Rock and Roll Hall of Fame.
In 2010, Rolling Stone magazine ranked Franklin as one of the "100 Greatest Singers of All Time." At the age of 76-years-old, Franklin died in August 2018, leaving behind her an extraordinary legacy.