Ari Lennox Quits Social Media Following Explosive Gayle King Comments
Ari Lennox has announced that she will be leaving Twitter, Instagram, Tumblr, and all other social media platforms for good. The singer, who is best known for her album Shea Butter Baby, has struggled with intense scrutiny in the past. Lennox has been candid about the fact that she has struggled with finding balance, especially as she has steadily accrued more fame. However, because of her recent comments about Gayle King, and the subsequent backlash, she has decided to give up social media completely.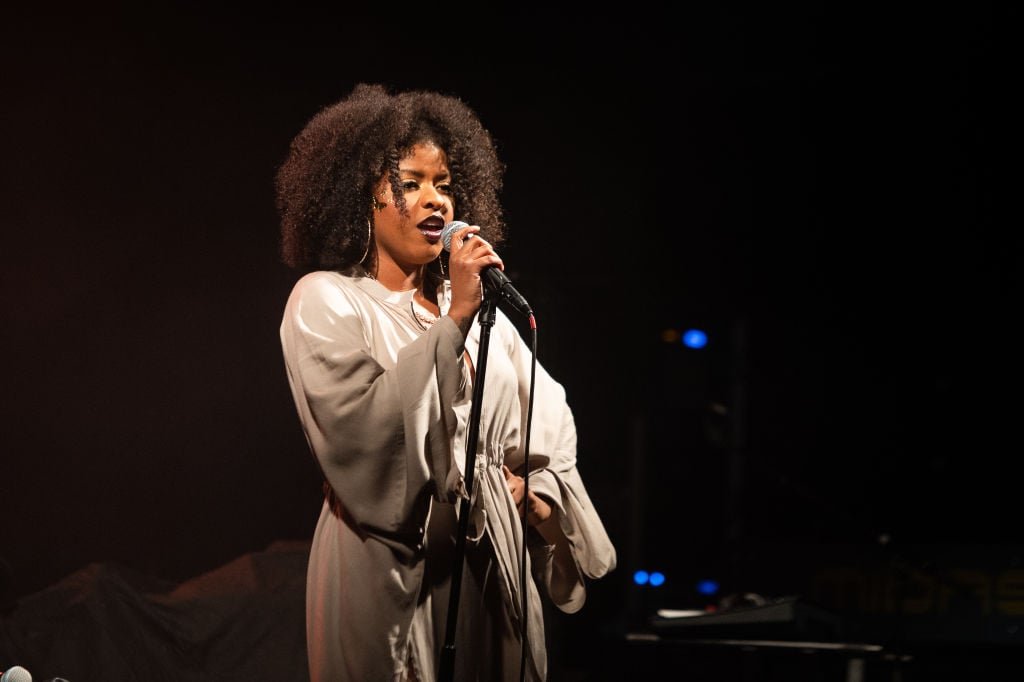 Recently, Lennox took to her Instagram Live to express her grievances with journalist, King. In case you missed it, King recently received massive amounts of hate because of an interview she did with WNBA legend, Lisa Leslie. Leslie was good friends with the late Kobe Bryant. In the interview, King broached the subject of the sexual assault allegation that Byrant accrued back in July of 2003. Many people felt that King's questioning was in poor taste. Snoop Dogg hopped on Instagram to make his ire known and called King some horrific names. Later, Lennox took to her own Instagram live to follow suit.
Ari Lennox attacks Gayle King and Oprah Winfrey
In her video, Lennox referred to King as kale and her long-time best friend, Oprah Winfrey, as okra. She called both women "some self-hating, pieces of sh*t fu*kasses." She then continued on to say that the journalist and the mogul were "tearing down the legacies of so many phenomenal, beautiful black men" and added that they and "don't care about black people." While many people agree that King's comments were ill-timed, most people agree that Lennox's reaction was extremely uncalled for. Critics and fans alike went on to drag the "Whipped Cream" singer on Twitter and other social media platforms. They scolded her for her name-calling and accused her of being insensitive to the plight of survivors.
After seeing the negative response on Twitter and other platforms, Lennox penned a long letter entitled "From My Heart To Yours" and posted it to her Tumblr page. She apologized for the delivery of her message and shared that she meant well. The 28-year-old also shared that she had gotten a little too comfortable with her fans and needed to remember that as a public figure, she can no longer say and do things that she could when she was relatively unknown.
Lennox apologizes for being insensitive
"I am sorry. I was acting like an a*s. I'm sorry for being insensitive. I truly love y'all so much. I swear to god i be meaning well. I'm not the most structured when i start talking and that has been a blessing and curse. I've grown too comfortable with viewing my supporters as my bestie that I can freely vent to with no repercussions. I feel the need to protect people that I feel are genuinely good people. If you know me, you know I speak on what's unjust in MY mind. But it doesn't matter if ultimately my opinion is perceived as toxic and ignorant and harmful," Lennox began.
Lennox is quitting Twitter, IG, and Tumblr
Lennox continued on to share that it was best for her to process her feelings alone and that she would be leaving social media in hopes of leading a happier and healthier life. "I love you genuinely. I'm excited to leave social media for good. I'm excited for true self love, healing, understanding and peace. To all the people who checked me from a place of love, I love you forever and I hear you and I deeply empathize more than you'll ever know. I would love to keep the conversation going in real life. Don't want to move in this world hurting people. Thank you for your constructive criticism. Thanks for checking me. IG live it's been a fun ride sweet angel baby cakes, but our mental peace is most important so I'm out <3," the singer shared.
Will the Shea Butter Baby singer ever return to social media
In this situation, we think it's best that Lennox log off for a while. In fact, many other celebrities would likely benefit from going off the grid for a while. Social media (and Twitter in particular) can be a breeding ground for hate and negativity. It's great that Lennox is able to recognize that for herself and take a huge step back from it. Only time will tell if she ever returns to social media, but until such a day, we're sure her fans will be enjoying her music.