How Much of Ariana Grande's 2019 Earnings Came From Her Music? She Was the Highest-Paid Solo Act of the Year
Singer Ariana Grande is not only the most-followed woman on Instagram, but she's made more money than most of her peers in recent years. As her net worth climbs, it's possible to track where much of that comes from. Here's a look at what she earned last year and how she ranks among other musicians.
Ariana Grande out-earned her fellow pop stars in 2019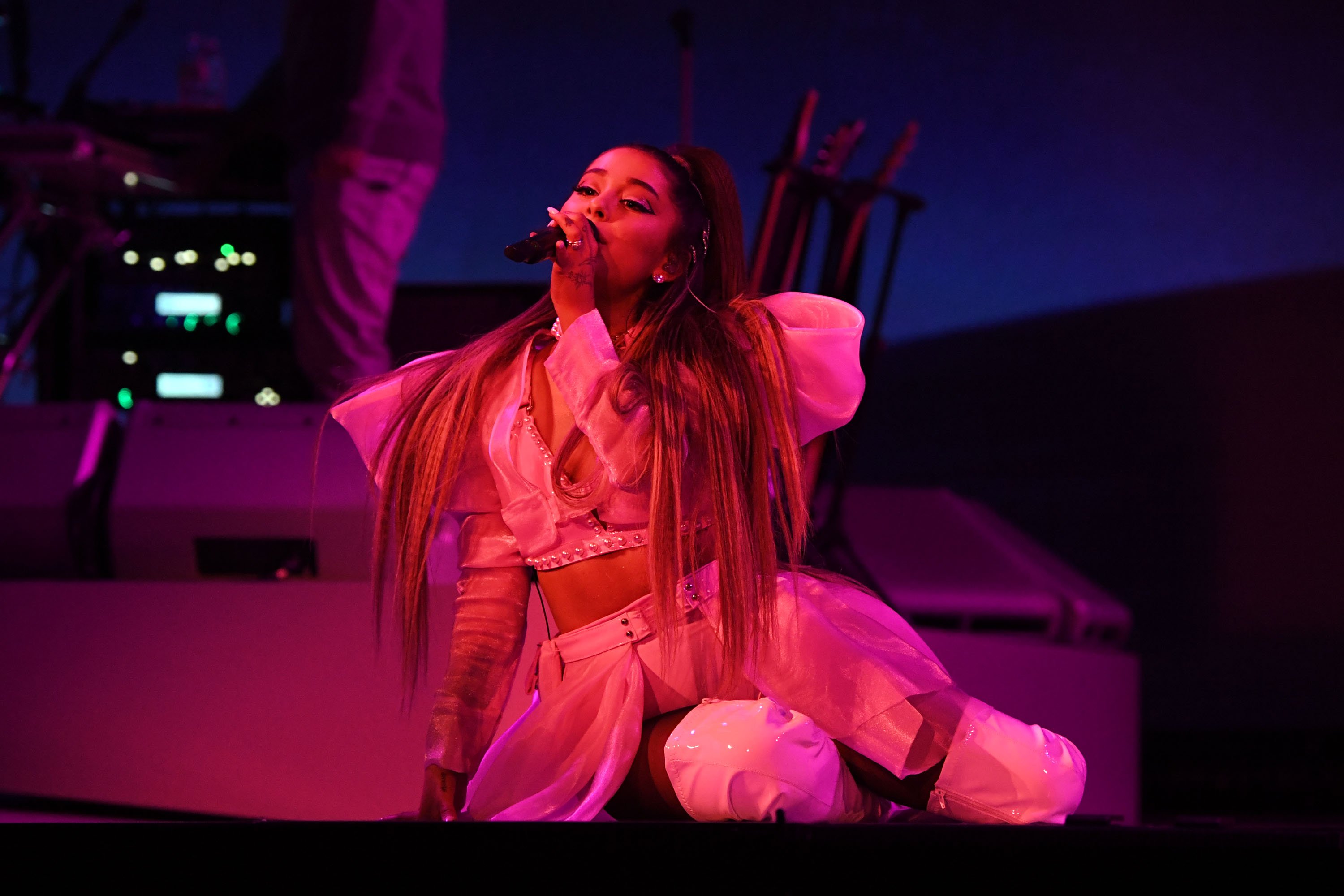 RELATED: Ariana Grande Earned $72 Million Last Year, Making Her the Highest-Paid Female Pop Star of 2020
As reported in June 2020, Grande made it to No. 17 on Forbes' Celebrity 100. She reportedly earned $72 million over the past year. During this time, Grande completed her Sweetener World Tour. She also dropped collaborative singles "Boyfriend," "Stuck with U," and "Rain on Me," and produced and sang on the Charlie's Angels soundtrack.
Grande first joined the Forbes list the year before, having earned approximately $48 million between mid-2018 and mid-2019. This encompasses not one but two album releases, Sweetener and Thank U, Next, and the beginning of the aforementioned tour in support of both albums. She ranked No. 6 among the newcomers.
Grande joined the Billboard Money Makers list in 2020
Another popular list that ranks celebrities is Billboard's annual list of the highest-paid musicians. Grande made this list for the first time at No. 2, only missing out on the top spot to the Rolling Stones. So not only is she the highest-paid female artist on the list, but she's the highest-paid solo act, period.
Grande's earnings are estimated at 44.3 million. According to publication, she was the fourth-highest earner in terms of what she brought in from her live performances on tour (33.73 million), as well as for what she brought in from streaming services (8.2 million). The remaining amounts are for sales ($1.1 million) and publishing ($1.2 million)
What about the rest of Grande's money?
While all of these numbers are approximate, and, because the Forbes and Billboard lists encompass different time periods, it's hard to equate the two, there's a bit of a discrepancy. Where did the rest of Grande's money come from? Like many celebrities, she has plenty of other irons in the fire.
The figures provided by Billboard don't take into account things like merchandise sales. Grande put out merch for her Sweetener World Tour and her single releases. Then there are her beauty and fashion endeavors. In 2019, Grande released her fifth fragrance, Thank U, Next. She also joined Givenchy as the face of its 2019 Fall-Winter campaign.
Ariana Grande's net worth in 2020
RELATED: What Is Ariana Grande's Net Worth?
Grande is worth an estimated $150 million in August 2020, according to Celebrity Net Worth. It's not all about the money for the artist, though. When "Stuck with U," debuted at No. 1 on Billboard's Hot 100 in May 2020, rapper Tekashi 6ix9ine stated that he believed her team bought the top spot because he had more streams.
Grande replied with a pointed post on Instagram that "sales count for more than streams," adding, "u can not discredit this as hard as u try." She also wrote, "anyone who knows me or has followed me for a while knows that numbers aren't the driving force in anything i do."