Ariana Grande Loves Broadway Musicals as Much as You Do
She's one of the biggest pop stars in the world, but that doesn't mean Ariana Grande doesn't like musical theater. Fans see the artist singing along with her favorite Broadway hits on her Instagram and even in NBC's production of Hairspray Live! Has Ariana Grande starred in a musical? Learn more about her love of Broadway, here.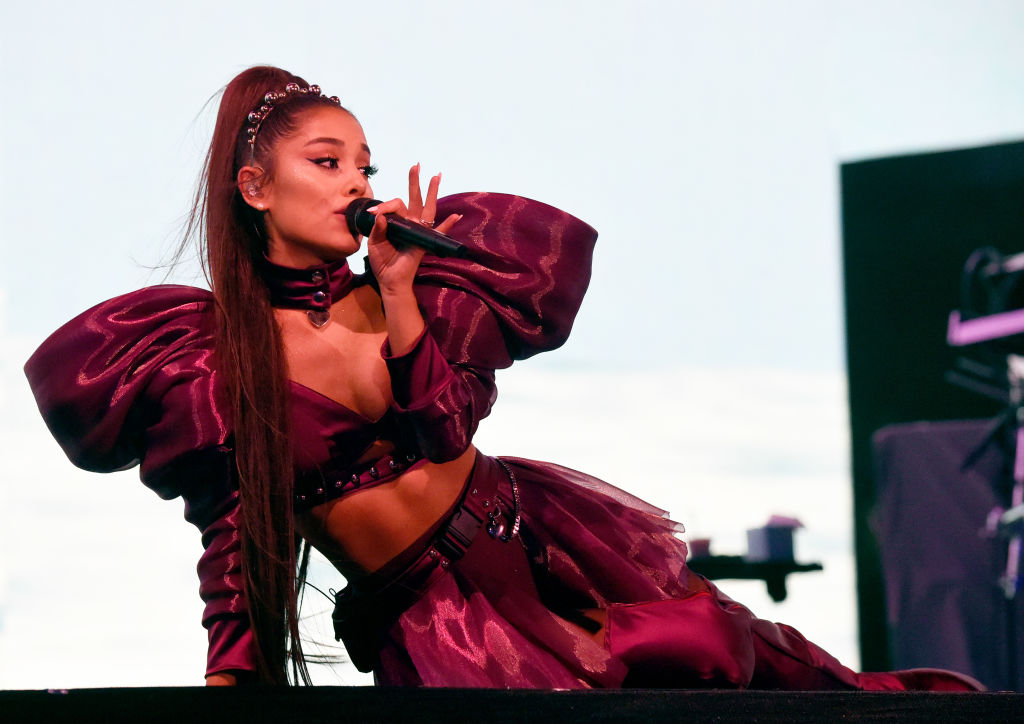 Did Ariana Grande get her start in musical theater?
Today, Ariana Grande is known for many things. As an actress, she starred on Victorious. As an artist, she released multiple albums and hit singles, including songs like "Side to Side," "Into You," and "Thank U, Next." As a musical theater lover, Grande grabbed multiple opportunities to perform on stage.
According to Showbiz Cheat Sheet, Grande acted in school and community theater productions as a young child, including The Wizard of Oz, Beauty and the Beast, and Annie. Eventually, the actress got her start on Broadway, instead of starting in film or on television.
According to 13: The Musical Fandom, "in 2008, Ariana Grande played the role of Charlotte in the musical 13 on Broadway, for which she won a National Youth Theatre Association Award… In 2010, she created the original role of Miriam in the reading of the new musical, Cuba Libre, written and produced by Desmond Child."
The actress didn't officially find her stardom until she started playing Cat in Nickelodeon's sitcom, Victorious. From there, Ariana Grande found success with her solo music. Her latest album, Thank U, Next premiered in 2019. The album earned millions of streams on Spotify and other music streaming platforms.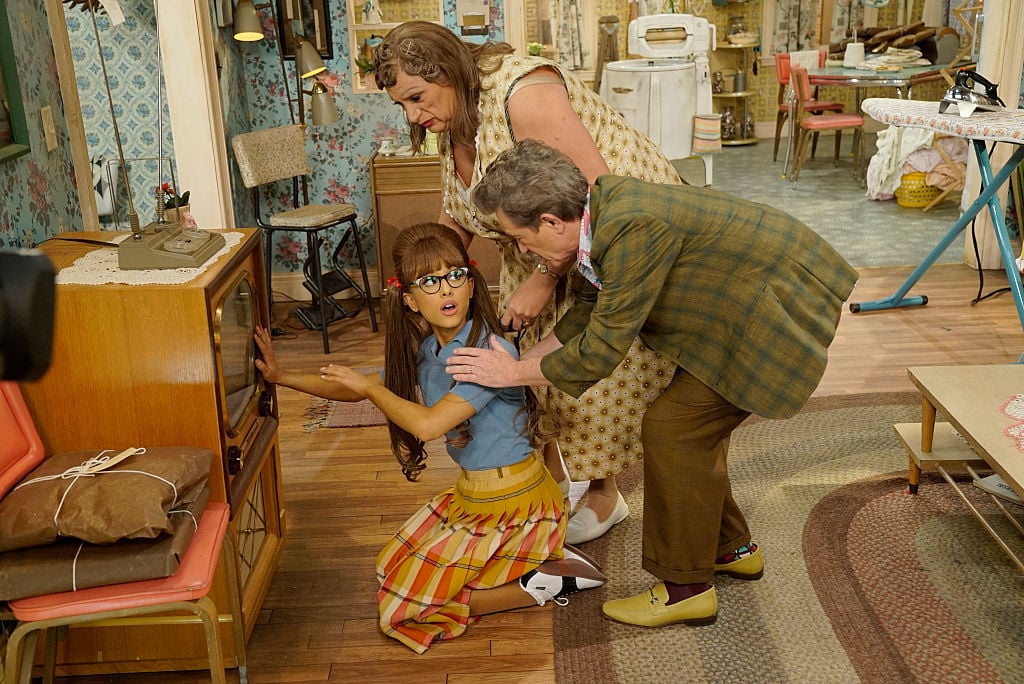 Ariana Grande starred in 'Hairspray: Live!'
It's a tradition for a Broadway musical to be made into a live production, broadcasted on television. In 2016, NBC produced Hairspray Live!, and cast Dove Cameron, Jennifer Hudson, Kristin Chenoweth, and, of course, Ariana Grande. Grande starred as Penny Pingleton, best friend of the main character, Tracy Turnblad.
Hairspray Live! is not the actress' only brush with musical theater. Recently, Ariana Grande performed at Wicked's 15th Anniversary Concert, "A Very Wicked Halloween." She sang "The Wizard and I," decked out in a green dress and greenish lipstick.
Additionally, Ariana Grande posted a video to her Instagram, belting "Take Me or Leave Me" from the musical, Rent. She sang alongside Elizabeth Gillies, who also starred in Nickelodeon's Victorious. In a separate Instagram post, Grande shared herself singing "As Long as You're Mine" from Wicked with Riverdale's Graham Phillips.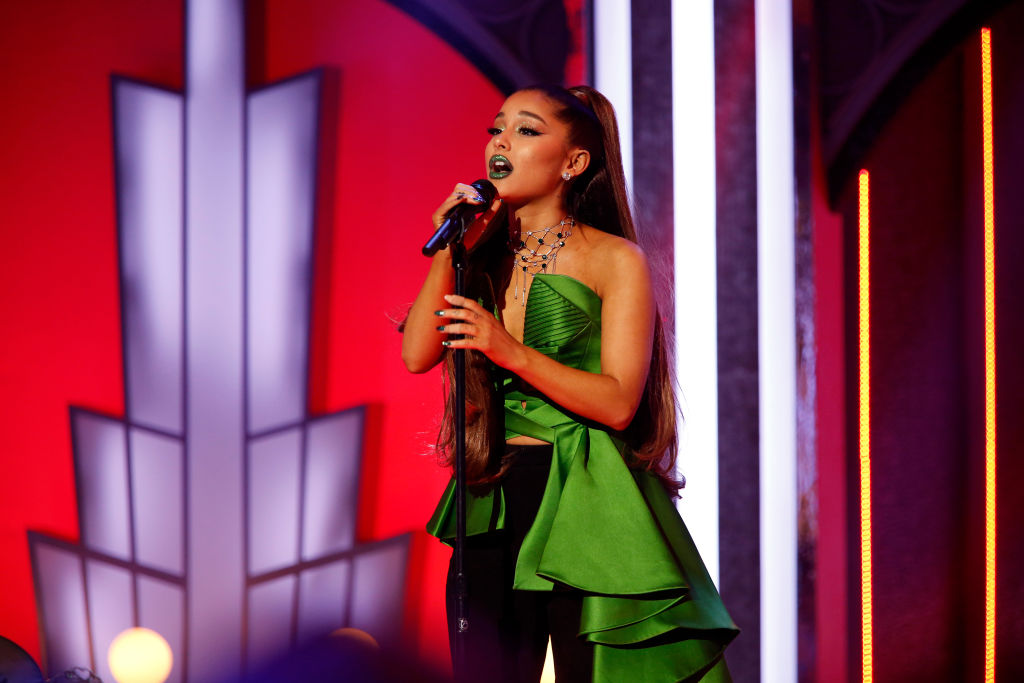 Some speculated Ariana Grande would star in Netflix's adaptation of 'The Prom'
A musical about acceptance and love sounds perfect for Ariana Grande. So perfect, in fact, that when Netflix announced they would make a film adaptation of the Tony-nominated musical, The Prom, some thought the artist would make an appearance. The official cast list, however, has been confirmed and includes prominent celebrities like James Corden and Meryl Streep.
Initial reports stated that Ariana Grande would star in this film adaptation of the Broadway musical. However, the article that stated that has since been corrected. Grande will not appear in Netflix's The Prom. Instead, the artist turned her live shows into a stage production — she is currently on her Sweetener World Tour, which runs until the end of 2019.