Ariana Grande's Brother, Frankie Grande, Says He 'Pushed' Her Away When Using Drugs
Ariana Grande's brother Frankie Grande is also a celebrity. He dealt with addiction years ago, and during that time, he and his famous sister grew apart.
Despite a significant age difference, pop star Ariana Grande and her brother, Frankie Grande, share a palpably close connection. They root for each other publicly and share many of the same musical interests. That said, their relationship hasn't been without strain during certain periods — and Frankie Grande owns up to his role in that. 
The Broadway singer and activist recently opened up about his relationship with his sister Ariana, and how his drug and alcohol use made things more difficult between him and the Positions singer for almost a decade. 
Ariana Grande's brother Frankie grew up with her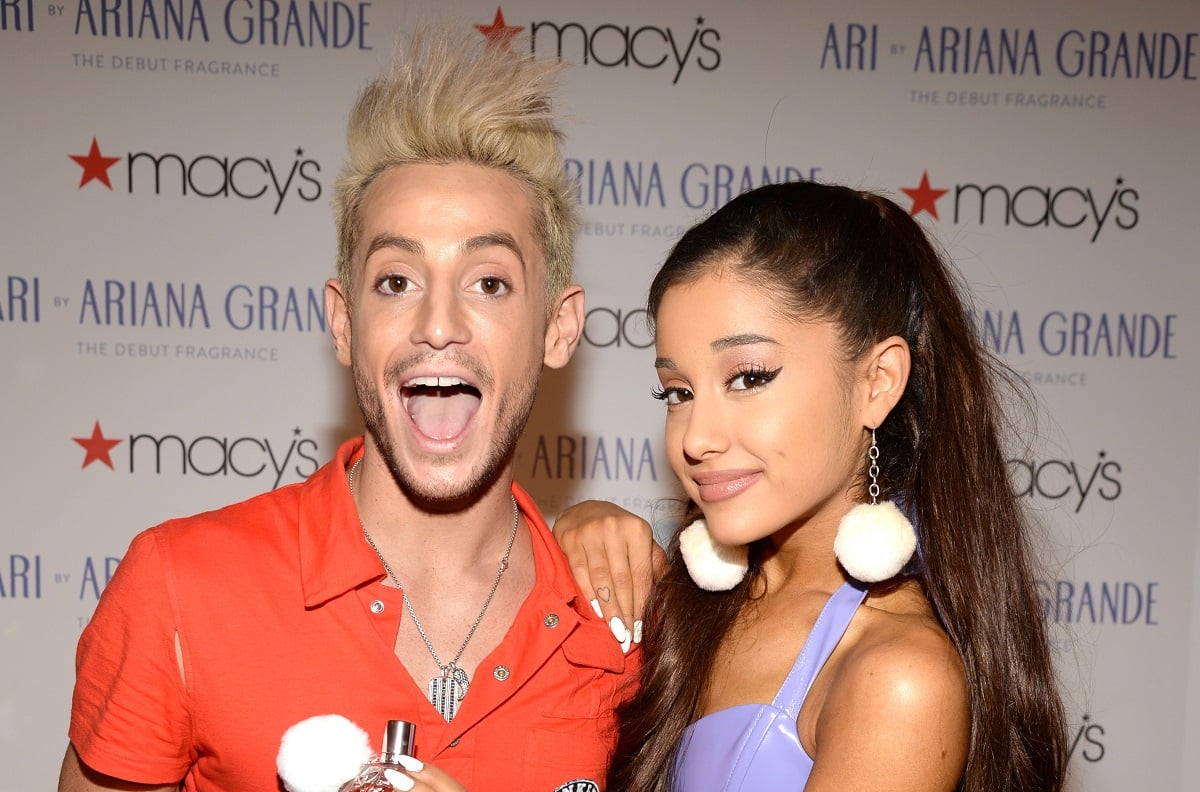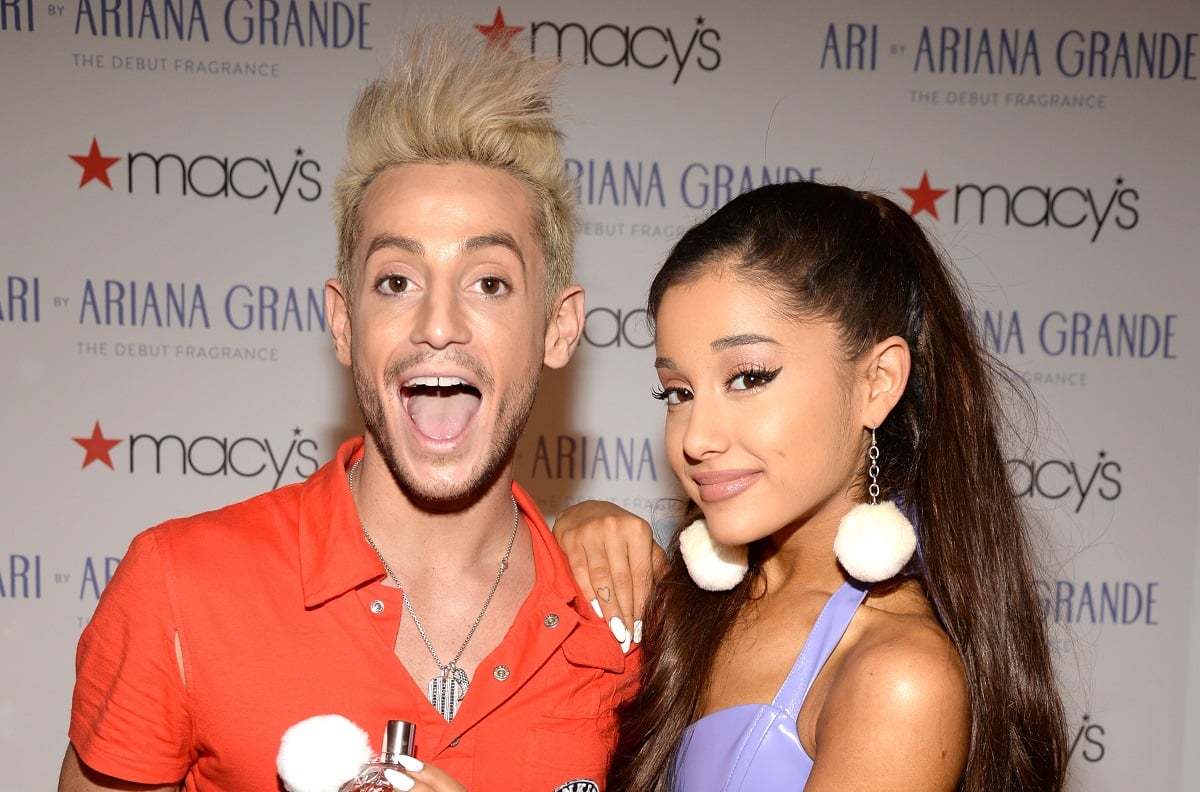 Frankie and Ariana Grande grew up together with their mother, Joan Grande. The two are roughly 10 years apart but bonded over a love for musical theater. In a December 2021 podcast episode of Confess Your Mess, Frankie told hosts AJ Gibson and Emile Ennis Jr. musicals were something the pair had in common despite their age difference. 
"We just kind of always, always bonded over that," Grande said. He noted he and Ariana would blast the music from Avenue Q, Wicked, and Little Shop of Horrors together. As the two grew older, they continued to support each other in their careers. For Frankie, this included performances on Broadway, a significant YouTube following, and being cast in Season 16 of Big Brother, which aired in 2014. 
However, on the podcast, Grande describes a 10-year period of addiction when he pushed his family away. 
Frankie's addiction made him 'disappear' from his family
On Confess Your Mess, Ariana Grande's brother said he never had a falling out with the Victorious star or his mother. But he became less and less engaged with them over the time he struggled with substance misuse. 
"When I was drinking and using, I pushed them away," Grande said. "I chose to spend more time drinking and drugging and partying than having a relationship with my family," he added. He said their conversations became less meaningful. "I started to disappear…For 10 years they just started to see less and less and less of me," he continued. 
The 2017 Manchester bombing at one of Ariana's concerts was a turning point in his addiction, according to several social media posts and People. 
"After the tragic events of Manchester, with the senseless loss of life and the fear that came from knowing my family was unsafe and that I was completely powerless to protect them, I went to a very dark place," Grande wrote in a letter with the publication. He added that he tried to numb the pain of that event with more drugs and alcohol, but it dug an even deeper hole. 
Frankie Grande has been sober since 2017
Grande has been sober since June 2017 — roughly a month after the Manchester bombing. On the Confess Your Mess podcast, he said his sobriety brought about a number of good things. He cited renewed relationships with Ariana and his mother among them. 
"We can have heart to hearts all the time," Grande explained. This is a contrast from the surface-level conversations he said were typical during the time he was addicted to drugs and alcohol. "My mom always says she got her son back."
In addition to stronger family ties, Grande said being sober has made him able to sing higher notes again in musical performances. "I'm not stressing out my chords by doing other very dehydrating activities all night long," he said. 
He also credits his sobriety as the reason he's now engaged to actor Hale Leon. "I would have never gotten the time of day," Grande said of any romantic endeavors during the years he was using. According to Grande, he was too "unfocused" to commit to a meaningful relationship with anyone. 
More than that, Grande says he's found newfound peace in his life now that he's embraced sobriety. "I'm at peace. I'm in acceptance most of the hours of the day," he said. 
How to get help: In the U.S., contact the Substance Abuse and Mental Health Services Administration helpline at 1-800-662-4357.