Ariana Grande Called Her Red 'Victorious' Hair a Time of Transition for This Reason
Ariana Grande started her upward trajectory when she appeared as Cat Valentine on the Nickelodeon show Victorious. During a recent interview, Grande shared her thoughts on the obsession over her hair and reflected on her signature bright red hairstyle on the show.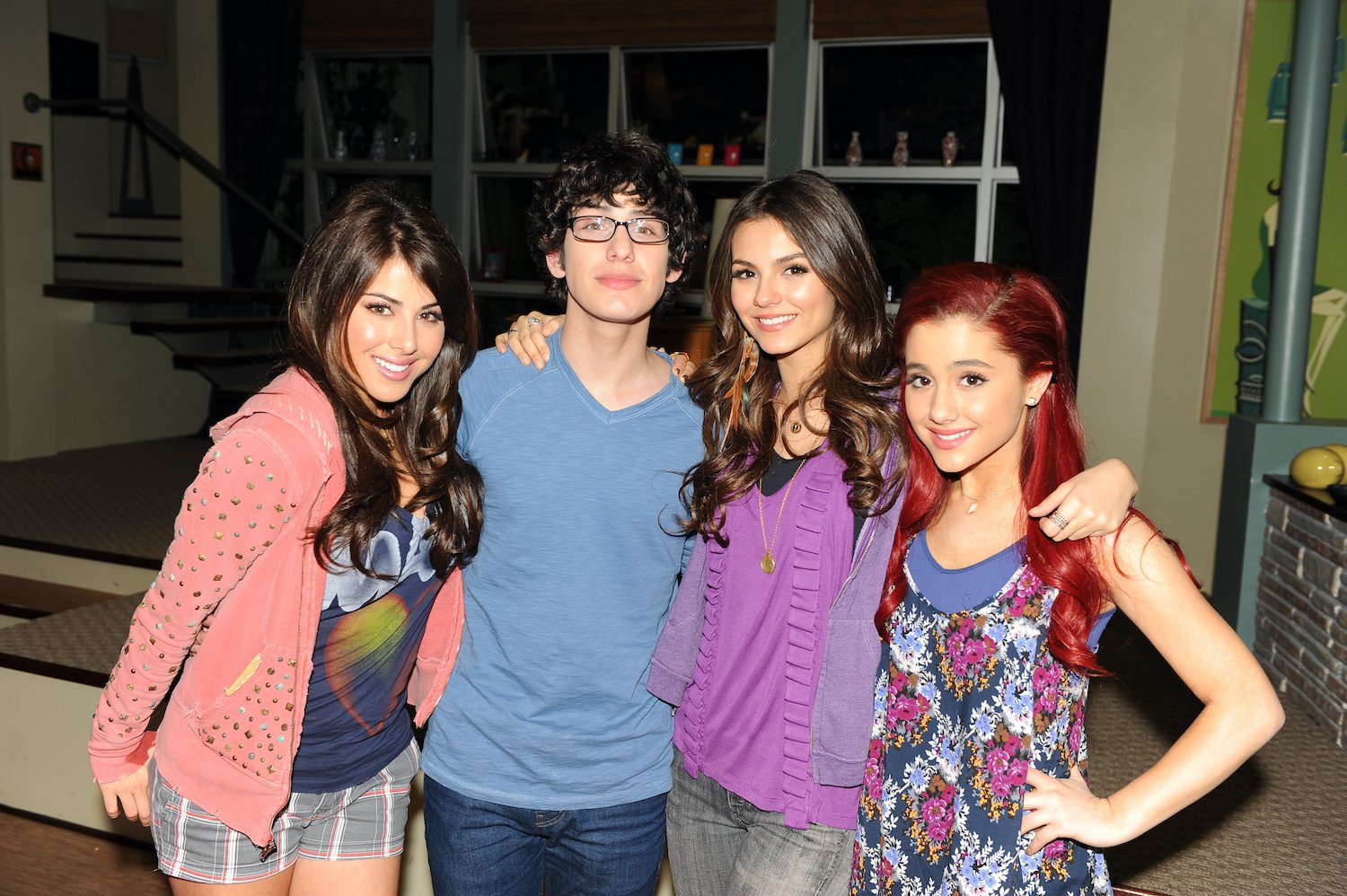 Ariana Grande talked about her red 'Victorious' hair
During an Oct. 30 interview with the Zach Sang Show, Grande shared some thoughts about her hairstyles over the years. The discussion kicked off with Grande reflecting on the red hair she wore as Cat on Victorious.
Sang wondered, "I don't understand why [your hair] has attracted so much fascination throughout the years," saying that the singer has "somewhat publicly been defined" by her hair.
Grande discussed her hair journey, explaining, "It's kind of like the red was Cat, and that was very much a character, and it was very much a portion of my life that I love and I am so grateful for."
She continued, "And I look at it and I love it and I see red hair … and I think fondly of that, but again, is not me."
Grande was trying to break into music at the same time as 'Victorious'
Grande might be identified as a hit singer now, but back in her early days, she said she was trying to make the move into music while acting on Victorious. Her hair suffered during that time.
"I did put out 'Put Your Hearts Up' with red hair, and that felt weird. I felt like it was keeping me in," Grande explained. "Everyone thinks I hate that record, I do not, but I do consider it a transitional part of my life. That's why I never made it into an album or anything because I didn't feel like that was an accurate reflection of who I was as an artist or a person." 
Grande was moving between her TV role and a music career and that meant she had to dye her hair over and over again. "You dye your hair back and forth every weekend," she said, explaining how she would dye her hair brown for a music video and then return to the red Cat hair again.
Why Ariana Grande sticks with the high ponytail
No discussion of Grande's hair would be complete without chatting about her signature high ponytail.
The singer associates the hairstyle with her professional career and said she likes to keep that separate from her natural, curly hair.
"My real hair, which is the humungous, curly, curly poof, is kind of, I don't know … So few people get to see it and it's cute and it reminds me of me as a kid … it's who I am privately," Grande explained. "But so is this. I wear my ponytail all the time too, but the curls are definitely something that I don't bring around much."
Grande said that her slicked back ponytail is more of a "uniform" that she associates with her music. "The hair for me is such a guard, character facade type thing, and it's had its own evolution, but it has always been this kind of costume piece," she explained.
Grande added, "I think I have a hard time marrying [her natural hair] to the music for me because I have kind of created this persona and this thing … I don't know if I love it for work."