Ariana Grande Called Mac Miller Her 'Dearest Friend'
Mac Miller and Ariana Grande shared a love like no other. The two were best friends before becoming a couple, and there is something so pure and genuine about their relationship. In fact, Miller and Grande were so close that the pop star called him her "dearest friend." Let's take a look at the beautiful history of their relationship.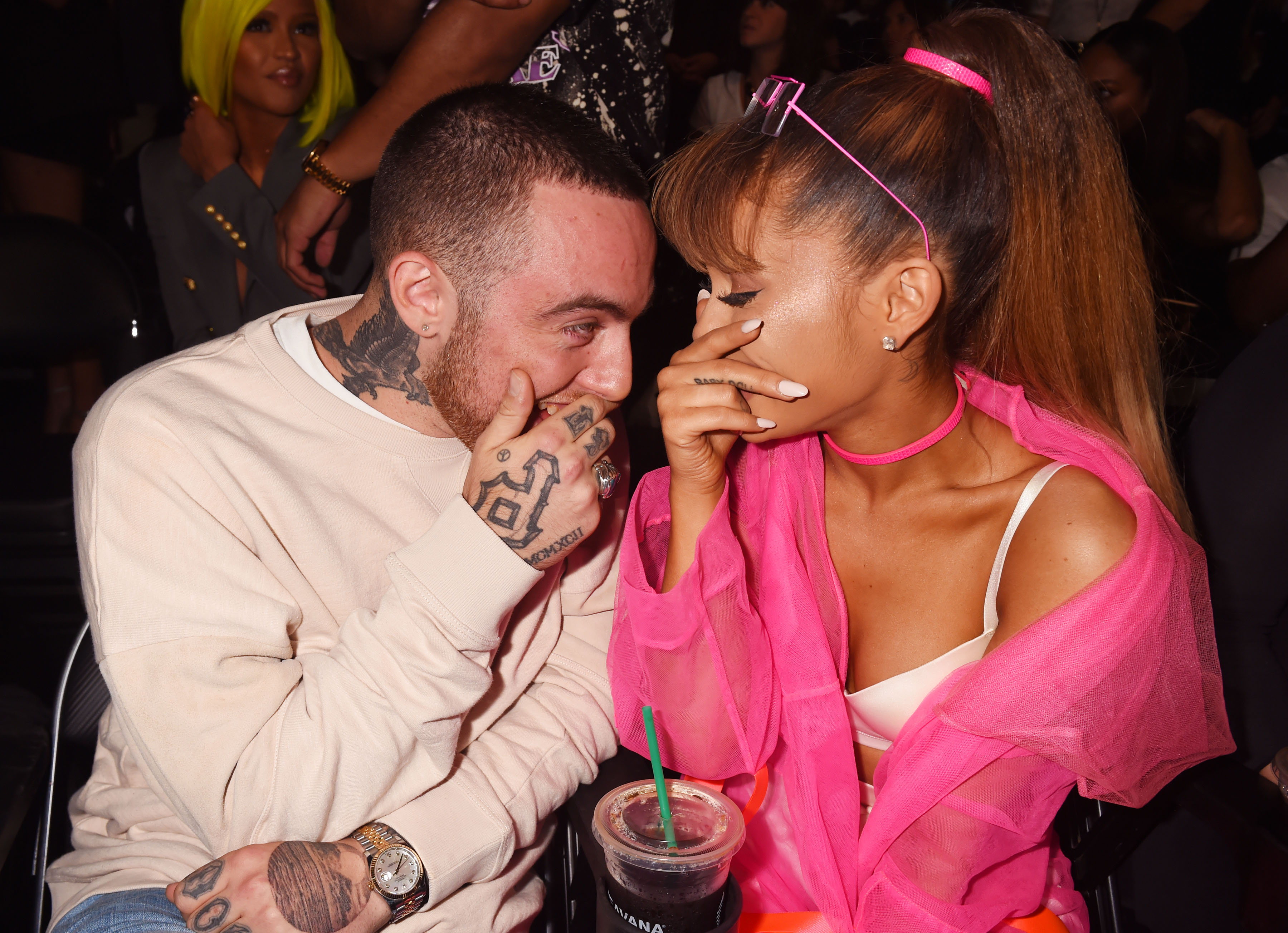 Mac Miller and Ariana Grande were inseparable
It's safe to say that Miller and Grande were a lovely pair. Whenever we'd see them hanging out together, their faces would light up. Miller and Grande would do everything together.
They'd bake cookies at four in the morning, make music with one another, snuggle up at Disneyland, play Pokémon Go, and rock the cutest couple's Halloween costumes. It seems as though they were always laughing hysterically with one another, and there was something so genuine and authentic about their bond. Even after their unfortunate split, Miller and Grande remained friends.  
Mac Miller and Ariana Grande went from friends to lovers
The two met when Grande was only 19-years-old. The "God Is a Woman" singer considered herself to be a huge fan of Miller's work before even meeting him. Miller, of course, felt the same way. Because of their mutual respect for one another's work, they decided to collaborate on a song together. Their first collaboration was in 2012, when the pair covered "Baby, It's Cold Outside." 
Ever since then, they became the best of friends. A year later, they created their next track together, titled "The Way." In the music video for the song, Miller and Grande share a steamy kiss. This started a bunch of speculation that the two were an item, yet both insisted they were just friends. While promoting "The Way," Grande told Hot 97 that she considered Miller to be one of her "best friends in the world. Like, in the whole world."
After Miller's tragic death on September 7th, 2018, Grande called Miller her "dearest friend." 
Her Instagram post pays tribute to her adoration for Miller. She writes, 
"I adored you from the day I met you when I was nineteen and I always will. I can't believe you aren't here anymore. I really can't wrap my head around it. We talked about this. So many times. I'm so mad, I'm so sad I don't know what to do. You were my dearest friend. for so long. above anything else. I'm so sorry I couldn't fix or take your pain away. I really wanted to. The kindest, sweetest soul with demons he never deserved. I hope you're okay now. Rest.   
Ariana Grande pays tribute to Mac Miller with her 'Cinderella' gown
In 2018, Mac Miller came out with an album titled, "The Divine Feminine." The romantic masterpiece is packed with love songs. One of his best songs on the album is a track called "Cinderella," which Grande has confirmed is written about her.
The song tells the story of Miller's relationship with a girl who starts off as his friend and slowly becomes his lover. Sound familiar? That's because it's exactly how things played out with Grande. The "Just a Little Bit of Your Heart" singer has always loved Cinderella, and one of her first performances on stage was when she took the role of the titular Disney princess. Coincidence? We think not. 
At the 2019 Grammys, Grande wore a beautiful gown that looks a lot like Cinderella's in the Disney film. Fans think the pop star wore the dress as a tribute to Miller. And honestly? We think so too.